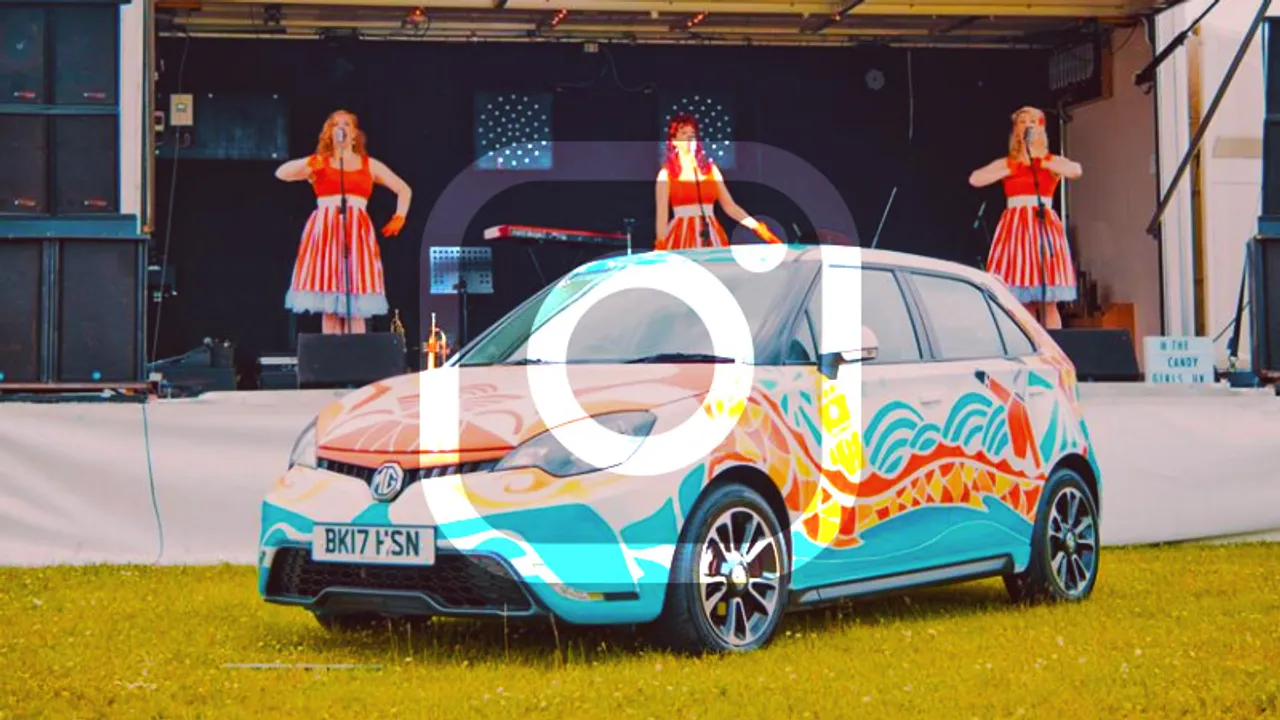 A brand's social media strategy is a seamless symphony of objective & results; unless you aren't doing it for the right reasons, you're just another brand lost in the clutter! Very few brands manage to find the right platform-objective fit, one of them being MG Motor India.
Post a strategic digital entry in the Indian market, MG Motor India 's attempt to target the close to 92 million Instagram users in India to build a connected community, began.
Why Instagram?
With 800 million monthly active users, MG Motor India wished to leverage Instagram's potential in terms of organic reach, quality engagement, and precise targeting.
https://www.instagram.com/p/BkbwZxkFf0Y/?taken-by=mgmotorin
The brand imbibed their essence of connected communities in their Instagram communication. While MG Motor India stands for a community of individuals who are driven by experiences, Instagram represents a community of users dedicated to consuming and sharing quality photography content.
Through their Instagram tactics, MG attempted to create brand awareness in the India market, while building a connected community of enthusiasts who follow automotive, travel and adventure as their passion point on Instagram.
Agile Instagram Play
MG Motor timed the launch of their Instagram handle with their marquee in-house event, #MGLive2018. MG Live is a global gathering of MG enthusiasts globally, with 10000+ attendees and 3500+ MG cars on display. With #MGLive2018 the brand had an engaged set of audience to attract on Instagram and content hooks to attract relevant audience on the platform organically.
Consumers today have graduated from listening stories to being a part of it, an insight which MG banked on. The automobile brand proffered the ultimate call to action – watching MG Motor's first Instagram Live from the legendary brand's birthplace – Kimber House! The mecca of vintage cars and automobile lovers, the CTA ensured relevant audience becomes a part of the brand's Instagram community.
To create buzz around their Instagram entry and the Live session, MG took to Instagram Stories, assuring key placement of the brand Stories through highly effective paid media. Each Instagram story had a call-to-action urging users to follow MG India's page. To enhance the organic reach of the page, MG's Instagram profile description too shared details about the upcoming Live from Kimber House.
The initiative was also cross marketed on Facebook, ensuring maximum reach and awareness around the Instagram Live.
To keep the buzz around MGLive! on, the brand also shared iconic moments from the event on Instagram. Adding to the engagement, they also re-posted quality content shared by consumers on Instagram from #MGLive2018.
https://www.instagram.com/p/BjzSAX9Ftmv/?taken-by=mgmotorin
https://www.instagram.com/p/BjSU0n6FxvM/?taken-by=mgmotorin
Further, the brand ensured that quality content was shared on Instagram on a consistent frequency of 2-3 posts a day to create an organically engaged community. MG also created real-time content for instance a World Music Day and a touching Mother's Day video becoming a part of organic conversations.
https://www.instagram.com/p/Bir_FRLlGBY/?taken-by=mgmotorin
https://www.instagram.com/p/BkSZ9rlFAQo/?taken-by=mgmotorin
https://www.instagram.com/p/BkdJdUZFqqr/?taken-by=mgmotorin
MG Motor India has been leveraging Instagram to an optimum level, utilizing Instagram Highlights too – which narrates key milestones such as First set of stories (Let's Drive), Kimber House Tour, #MGLive2018.
https://www.instagram.com/p/Bjb4m4slqvD/?taken-by=mgmotorin
Outcome
With a detailed objective, strategic planning, and accurate execution – MG Motor India managed to create a community of 5,000 plus followers on Instagram within a span of three weeks. To understand & measure the effectiveness of the campaign, we reached out to the MG India marketing team. They shared that 1600+ viewers were a part of the Instagram Live session from Kimber House and over 10 million Instagram users were reached through the apt use of Instagram Stories which is quite a good kickstart to think of.