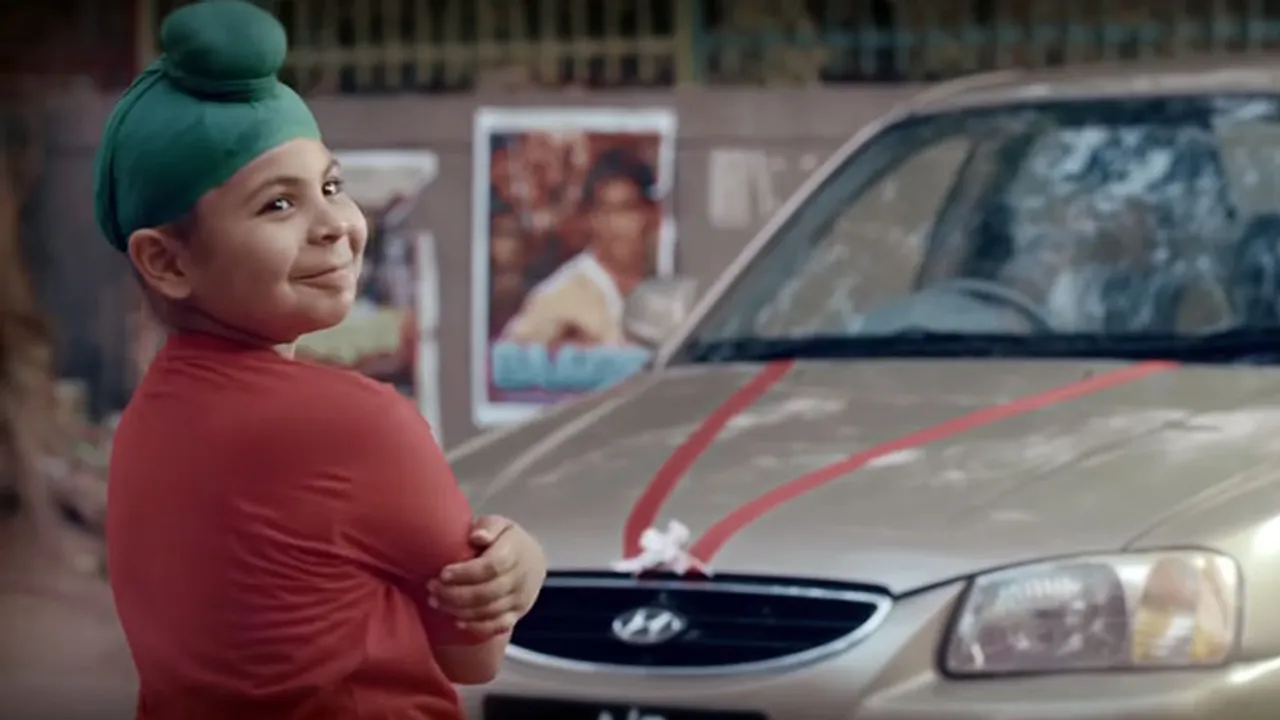 Hyundai Motor India launched an innovative, emotional and eecalling Brilliant Moments with Hyundai Campaign to celebrate 20 Years of Sales and Production in the Indian Market.
To celebrate Hyundai's legacy and thank over 5.5 Million valuable customers, emotionally connecting Brilliant Moments with Hyundai (BMH) campaign will invoke nostalgic memories to connect with all Hyundai customers. The Brilliant Moments Campaign will provide a unique experience through various experiential Marketing, Sales and Service Initiatives at all Hyundai Touch points and invite the customers of SANTRO, ACCENT and i10 to share their brilliant moment stories.
&feature=youtu.be
In Phase I, between June 27 to July 31st, Hyundai will release two emotionally connecting films 'The Deal with ACCENT' and 'Army with SANTRO' and will be promoted on Social Media and digital platforms. The customers of iconic Hyundai brands – SANTRO, ACCENT and i10 would be invited to share their Brilliant Memories with Hyundai through the microsite, special letter boxes at the Hyundai dealership network.
In Phase II, Top 10 #BrilliantMoments stories shared by the Hyundai customers would be made into individual films and promoted on the microsite.
In Phase III, Top 10 Brilliant stories would be promoted for voting and the top 3 films with highest votes would be chosen as winners. The Winners will be gifted Hyundai cars at a mega event in presence of our corporate brand ambassador Shah Rukh Khan, domestic holiday for 10 couples and 1000 gift vouchers for lucky winners.
Speaking at the launch of Brilliant Moments Campaign, Mr. Y.K Koo, MD and CEO, Hyundai Motor India Limited said "As we set our vision for the next 20 years to become the Most Beloved and Trusted, Modern Premium Brand, attain Market Leadership and be a Great Place to Work, we want to thank and extend gratitude to all our customers who entrusted us with their Love, Trust and became a part of this beautiful journey in the past 20 years."
He further added "Since the launch of SANTRO in 1998, Evolution of a Revolution has been the DNA of Hyundai. As a Dynamic and Modern Premium Brand, with a strong philosophy of Making in India for the World, our products have redefined the auto industry and are a true expression of Hyundai's Innovation, Global Technology-led Execution and our Futuristic approach towards clean and connected mobility solutions. We would like to continue this successful journey for the next 20 years and realize our vision of becoming Lifetime Partners in Automobile and beyond."