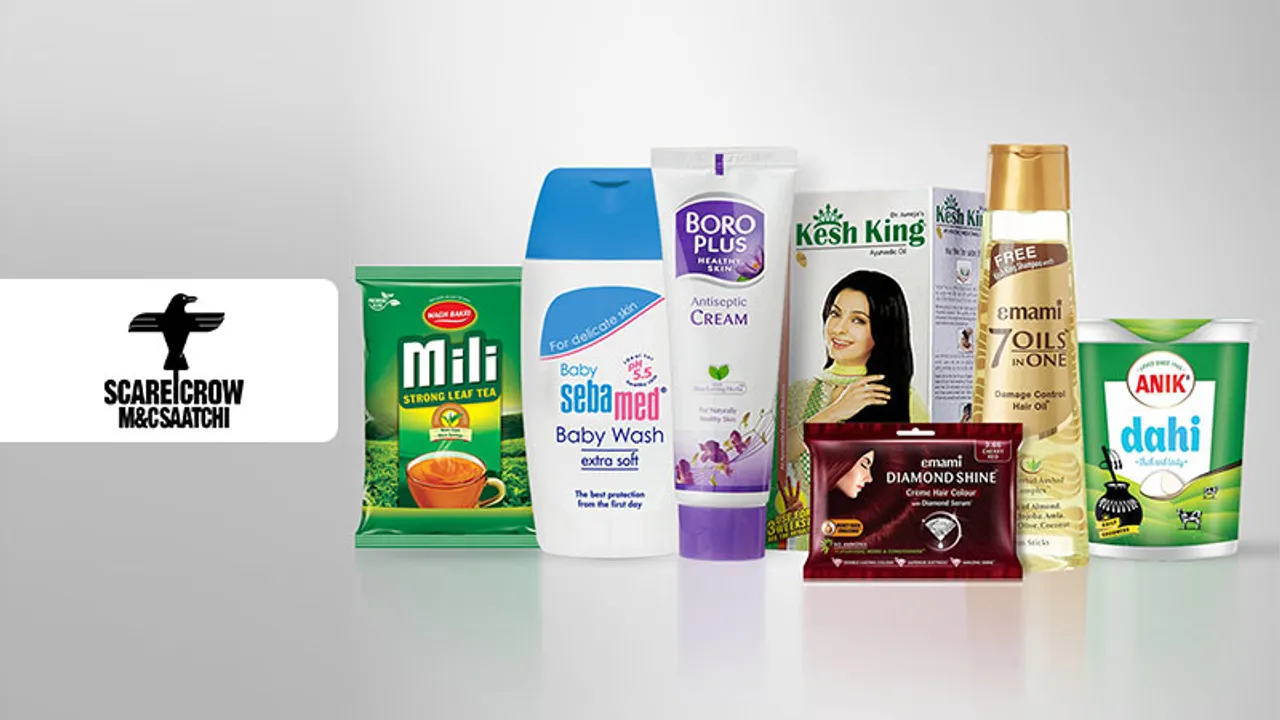 Scarecrow M&C Saatchi strengthens its portfolio by winning 7 FMCG brands, two out of which are international.
These include, Lactalis Group's Anik range (Ghee, Milk, Flavoured Milk, Buttermilk, Curd and Milk powder); the complete portfolio of Baby Sebamed, an iconic German brand established by dermatologist Heinz Maurer; Wagh Bakri Group's popular brand Mili Tea. Of the seven brands, four belong to Emami Group (Emami Kesh King Hair Oil & Shampoo, Emami 7 oils in one hair oil, Emami Diamond shine hair colour); and the complete range of Boroplus (Face Wash, Fairness Cream, Body Lotion, Prickly Heat Powder and Antiseptic Cream).
Scarecrow already handles the creative mandate for Emami Healthy & Tasty Cooking Oil and has also created some memorable work for Zandu Sona Chandi Chyawanprash Plus and Zandu Kesari Jivan in the past, including the first-ever endorsement for Zandu Kesari Jivan featuring the legendary Milkha Singh.
"Some of the brands like Boroplus are truly iconic brands that every Indian has grown up with. Creating memorable work for such a memorable brand is indeed a matter of great pride for us at Scarecrow M&C Saatchi. Raghu and me have already worked on beauty, skin care and hair care brands like Parachute, L'Oreal, Lakme Elle 18, Vaseline, DaburVatika and more in our earlier days, and would love to provide the necessary expertise to create some ground-breaking work for these brands as well.", says Manish Bhatt, Founder-Director, Scarecrow M&C Saatchi.
On, handing over its creative duties to this mega agency, Executive Director of Wagh Bakri Tea Group Parag Desai mentioned that "Wagh Bakri Tea is the leader in Gujarat and very popular brand in Rajasthan and Madhya Pradesh wherein in Mili Tea is second choice for masses. We are now targeting newer territories such as North India, South India, Maharashtra and Goa. Scarecrow M&C Saatchi presented us a compelling creative strategy to gain significant market share in these regions."
As for Baby Sebamed, it is a German baby skincare brand whose products are exported to over 85 countries. Farida Hussain, Director for Splendore Business,) said, "We are very upbeat about taking Baby Sebamed to the next level. Its unique formulation with pH 5.5 makes it effective and extremely safe for the little ones, right from day one. We are sure the association with Scarecrow M&C Saatchi will support Sebamed to meet its aspirations."
The accounts will be handled by Scarecrow M&C Saatchi's Mumbai office.