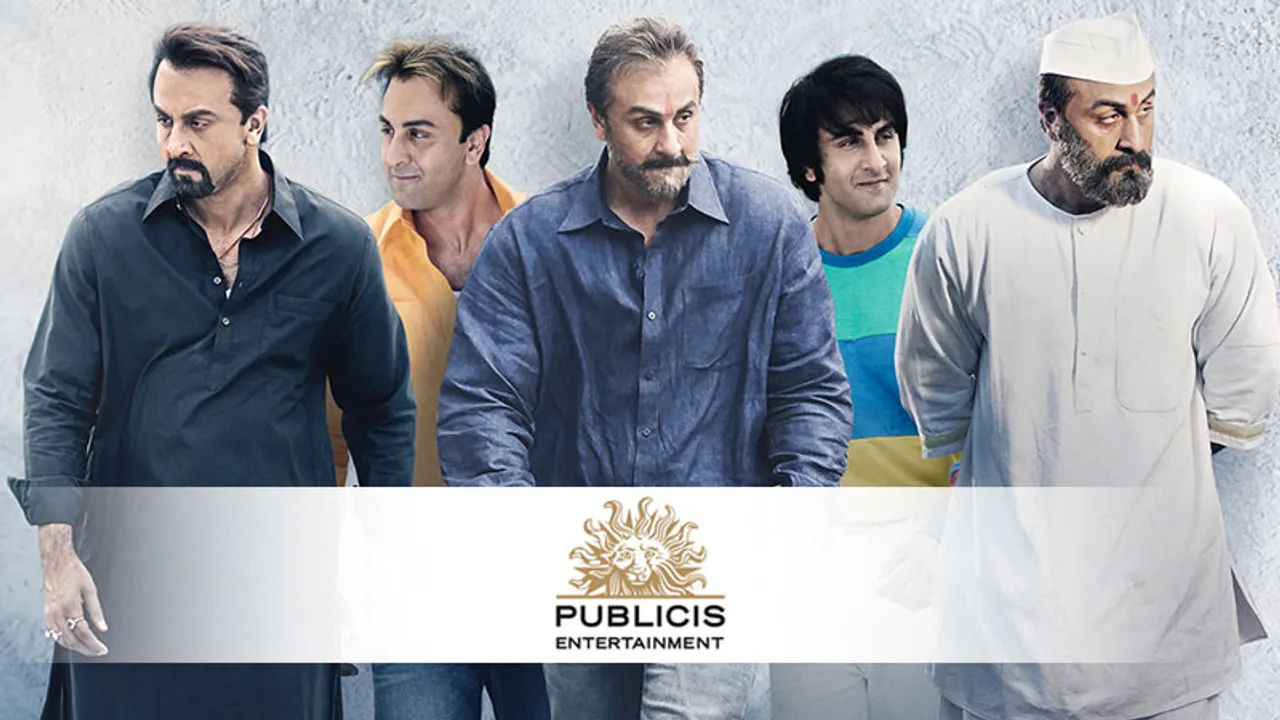 Motion picture production and distribution giant Fox Star Studios has brought Publicis Entertainment on board as its digital and social media marketing partner. Publicis Entertainment is the recently unveiled entertainment marketing and branded entertainment arm of Publicis Communications.
As a part of the association Publicis Entertainment, along with Indigo Consulting,launched an integrated digital campaign to promote Bollywood blockbuster film 'Sanju'. The movie is a biopic of actor Sanjay Dutt.
Speaking about the association with Publicis Entertainment and Indigo Consulting, a spokesperson from Fox Star Studios said: "At Fox Star Studios we were looking for a partner that could best bring out the magic of Sanju's story digitally. Publicis Entertainment and Indigo were the partners that understood this the best, and we worked closely with them on the film."
Commenting on the tie-up with Fox Star Studios for the promotion of Sanju, Pranay Anthwal, Executive Director, Publicis Entertainment said, "It is a pleasure to work with a marketing team like Fox Star Studios. Sanju is the first of many special films we will be working on for them. We worked closely with Indigo Consulting for this project, starting with putting together a specialist team comprising India's finest social creative and digital marketing minds.The project team ensured that we not only were on top of the social piece but also indexed most of our product and effort to the holy grail – ticket sales.We look forward to a fruitful association with Fox Star Studios".
Added Rajesh Ghatge, CEO, Indigo Consulting, "The digital platform allows a dialogue; it facilitates conversations and participation. A movie experience now is no longer limited to the show in the theater – it extends before, during and after screenings. The experience allows deep discovery of the characters, stars, the subject and also artistes who have made it happen. We are excited to have partnered Fox Star in driving the digital mandate of 'Sanju'. We got an opportunity to strategically and creatively drive its narrative and engagement on digital with the use of data led insights, nimble content and interesting platforms."