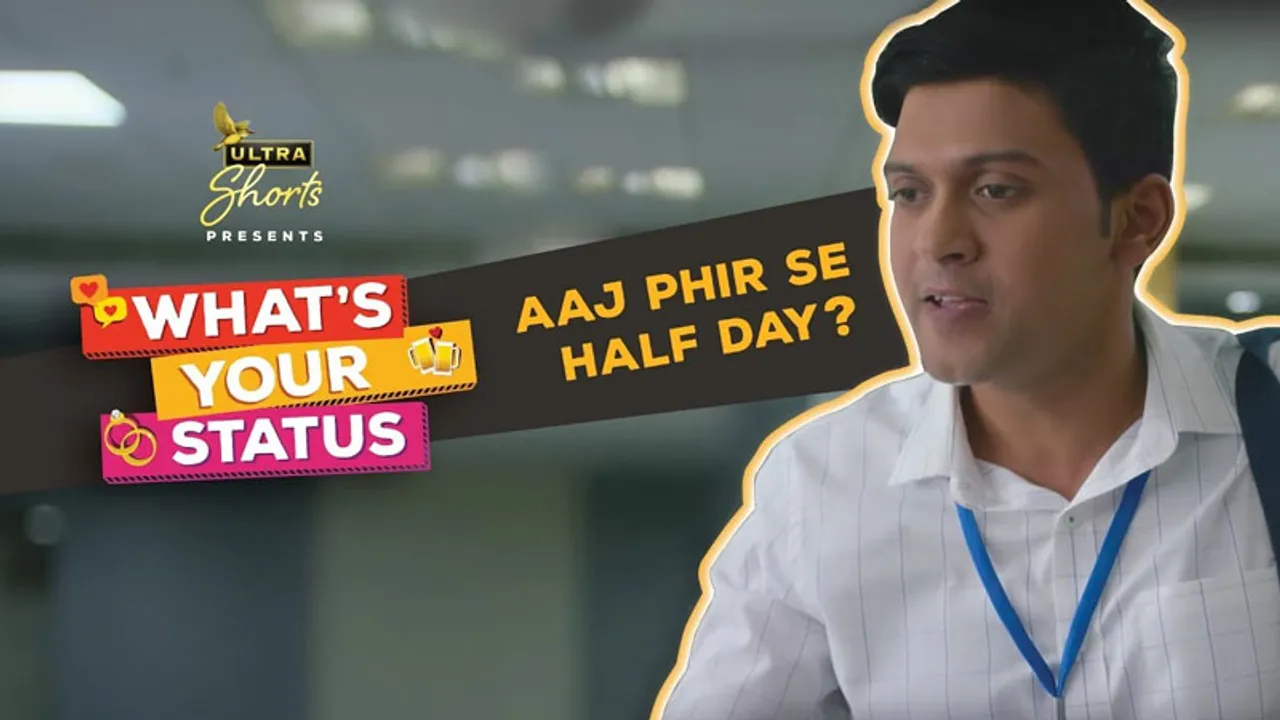 Everyone not living under a rock has seen a video of The Viral Office Rant featuring the uber cute, Naveen Polishetty! Over 5 minutes long, the viral video is a power packed rant about Indians associating long and taxing work hours with hard work.
Created by Kingfisher Ultra's original content arm – Ultra Shorts, the video was scripted by Sandeep Balan, Head – Digital Marketing, United Breweries. Since its launch, the video has over 11k views on YouTube and over 4 lakh shares on Facebook and over 10 Mn views'. Not to mention the organic virality that the video is enjoying – as it keeps popping up on timelines and WhatsApp groups.
"The reaction to the Half Day office rant has been insane! Had never imagined in my wildest dreams that a content piece written by me would become one of the most viral videos on the internet. The video has almost 4 lakh shares on FB alone in about a day of the content going up and it's all across WhatsApp groups and is even being shared on LinkedIn," Balan told Social Samosa.
Kingfisher Ultra has been one of the early entrants in original content, with some interesting titles under their kitty – including short films such Half Ticket featuring Naveen Kasturia and Gunjan, and Born Free featuring Sumeet Vyas and a web series titled Rise.
Balan expressed how it all started with a simple idea of many people being subjected to this seemingly harmless two words while leaving on time.
"Guess the relatability quotient is really high with this topic as every working professional has encountered this comment more than once at office while trying to leave on time," Balan said. "The Half Day video, I feel, has managed to stir up some deep rooted emotions and put into words everything that everyone has always wanted to say about work life balance."
Kingfisher Ultra has been quick on catching up with trends. Rants have become a social media norm with users referring to the term for venting or merely sharing thoughts on a given phenomenon or subject. Further, Kingfisher also managed to zero down on the relatability factor – speaking on a work culture dogma experienced by many.
With brands warming up to content marketing, Kingfisher Ultra's The Viral Office Rant manages to set an example.