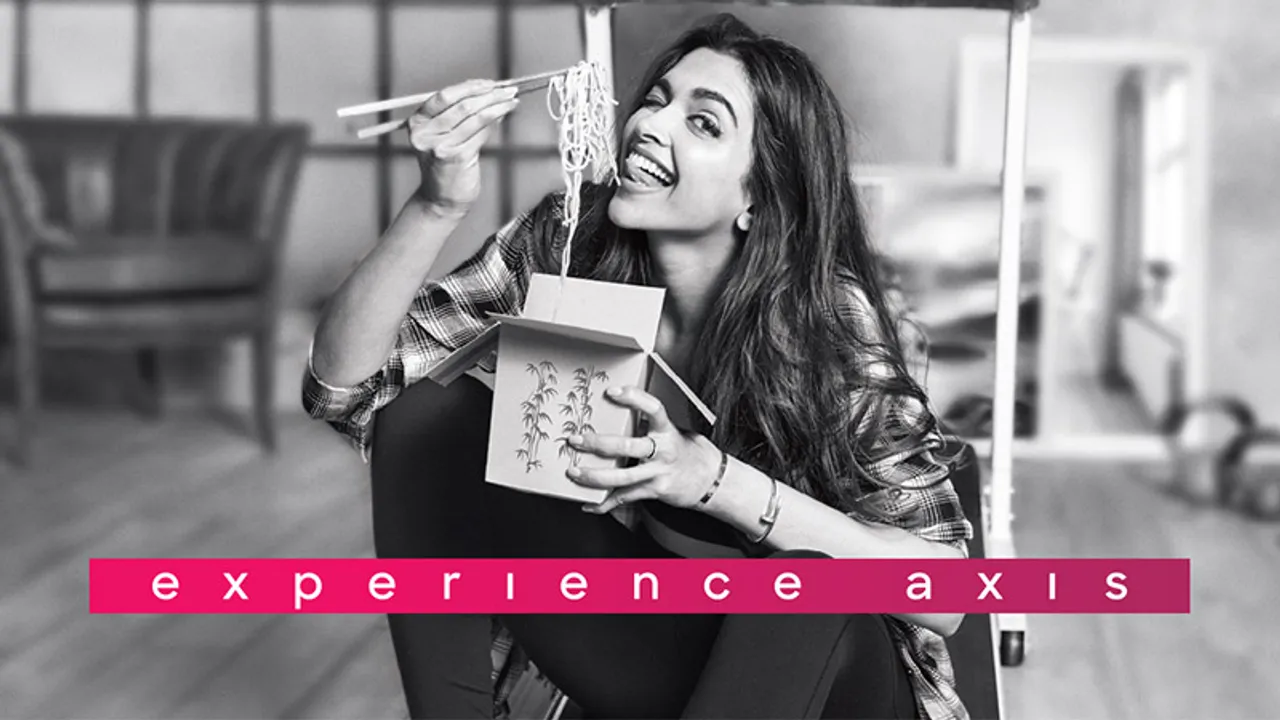 Who doesn't wish to enjoy the simple pleasures of life? Be it the joy of trying on a new outfit or indulging in scrumptious comfort food on a cheat day! Enjoying such little joys of life is Deepika Padukone in Axis Bank's recent campaign - #ExperienceAxis.
Deepika, although being the superstar that she is, is seen revealing the candid side of her, doing everyday things that you wouldn't expect her to do otherwise. The focus of the campaign once more is on the delightful experiences that Axis Bank Cards enable every day.
Our daily lives are now no longer centered on collecting materialistic possessions but rather pivoted around experiences and memories. The video shot captures this essence beautifully.
The series of crisp short duration ads features the beautiful Deepika indulging in the simple delights of life and how you too can have it with Axis bank Cards! The films bring alive exciting propositions with Axis Bank Cards such as 20 per cent off on Zomato orders, and Flipkart vouchers up to Rs. 8000.
An exhilarating emotion, Axis Bank has captured just right and evokes the feeling of experiencing the real joys of life.
?list=PLfpiltb3lWvuWcH_IpxKlHSSQTzQ-LJ5h
The campaign is being supported by extensive digital and outdoor initiatives, to create the maximum impact of the Experience Axis communication. Axis Bank manages to bring to life the little moments that we all rejoice.