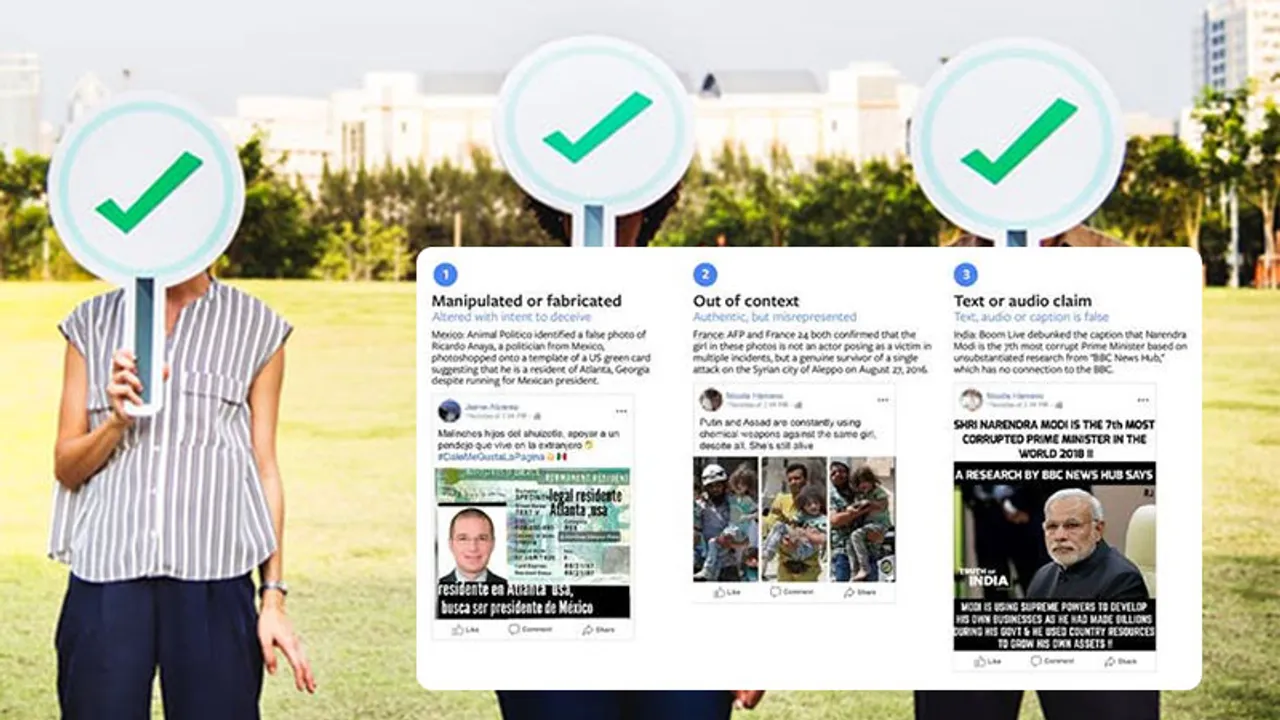 While the social media giant claims to be fighting fake news through Facebook Fact checkers, the system is very much in line with the very controversial EU Article 13.
Facebook teams up with third-party "fact checkers" and is in the process build a machine learning system to cross-check information on visuals floating on the platform. They're expanding the fact-checking system of photos and videos to 27 partners in 17 countries around the world. 
Along with memes and offensive posts, a lot of fake news, manipulated content, fabricated reports and photoshopped pictures are spread around the platform. This is done by users to fulfill their motives, political or otherwise.
The company recently launched Rosetta, an Artificial Intelligence system to filter out abusive or offensive content wandering around which would help the screening process.
Just under half of the world's population is currently on the internet right now and with 2 billion active users on the platform itself, it's comparatively easy to influence or manipulate a larger audience with a sham.
Engagement on such news have increased in the recent years. Not that people on social media are naive, but in this bizarre world, bizarre news seem to make sense to them.
How will it work?
The machine learning model uses various engagement signals, including feedback from people on Facebook, to identify potentially false content. Facebook then sends those photos and videos to fact-checkers for their review, or fact-checkers can surface content on their own.
Many of these third-party fact-checking partners have expertise evaluating photos and videos and are trained in visual verification techniques, such as reverse image searching and analyzing image metadata, like when and where the photo or video was taken. Fact-checkers are able to assess the truth or falsity of a photo or video by combining these skills with other journalistic practices, like using research from experts, academics or government agencies.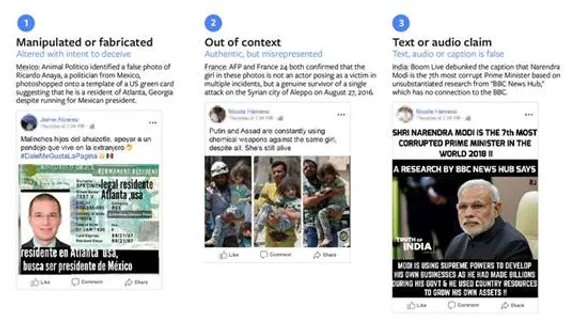 What counts as a false photo or video?
Facebook divides misinformation in photos and videos under three categories:
(1) Manipulated or Fabricated
(2) Out of Context
(3) Text or Audio Claim
What's different about photos and videos?
Based on research with people around the world, false news spreads in many different forms, varying from country to country. For example, in the US, people say they see more misinformation in articles, whereas in Indonesia, people say they see more misleading photos. However, these categories are not distinct. The same hoax can travel across different content types, so it's important to build defenses against misinformation across articles, as well as photos and videos.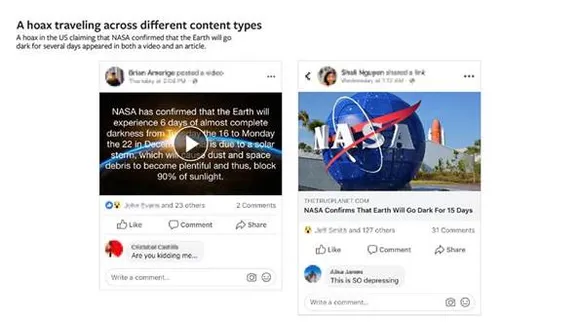 Rosetta and now the fact-checking machinery for photos and videos on Facebook, come close on the heals of the much heated debate around EU Copyright Directive's Article 11 and Article 13. According to the Article 13, also being called the "upload filter" demands social media giants to filter copyrighted material. This would mean going through every single image, video, GIF, and other forms on content on the platform to not be in violate of Article 13.
How these fact-checkers help in filtering copyrighted content and deal with the issue of false news will indeed be interesting to see.