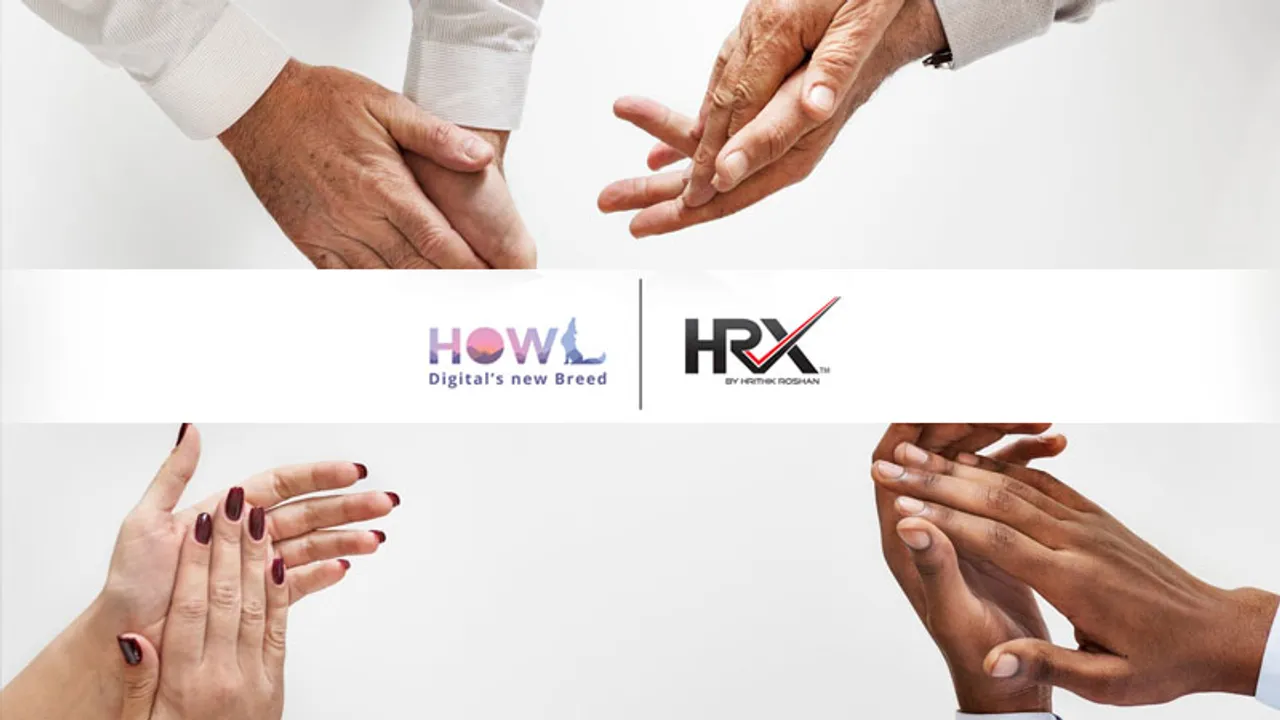 In a recent development, HOWL - the E-Comm and Digital Agency, has won the digital marketing mandate for HRX Brand – a fitness brand, co-owned by Bollywood actor Hrithik Roshan and Exceed Entertainment.
As a part of this mandate, the agency will be responsible for building and executing creative and content strategies across their social media assets. Additionally, the agency will also lead the media planning and buying for the brand.
Speaking on the occasion, Pallavi Barman, Head of Marketing and Operations, said, "At HRX we believe that fitness is fundamentally important for every individual and is not limited to hitting the gym. We are delighted to sign up HOWL as our agency and believe that, their view on the brand mirrors that of ours. The team has exhibited a sound understanding of our unique positioning and presented fresh thinking and insights on fitness and lifestyle. We hope that through its forward-thinking approach HOWL will help us stay ahead of the curve thereby, deepening our market presence and highlighting our customer-centric value proposition of being the best version of oneself."
Speaking on the win, Tufayl Merchant, Co-Founder and Business Head at HOWL, said, "The audience on digital platforms has evolved over the years, from binge watching a series to instagramming their monsoon trek we have them all. Fashion, fitness and technology are the main pillars of HRX. By understanding the pulse of the audience will be strategising, creating, curating and strengthening the digital narrative of the brand. Thereby promoting the vision of a fitter and healthier India.  We are delighted to partner with them in their current phase of growth."