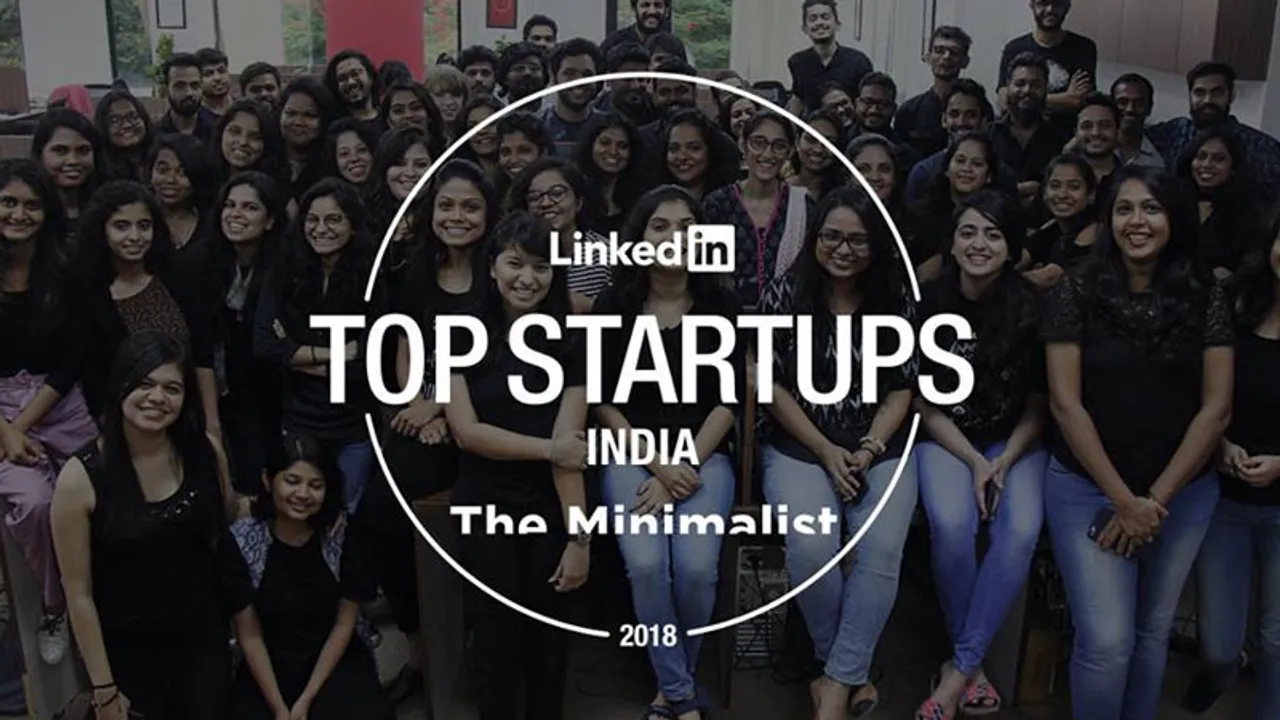 The Minimalist gets recognized by LinkedIn as a part of the 2018 LinkedIn Top Startups. The 2018 LinkedIn Top Startups list recognized India's 25 most sought-after startups and celebrates Startups Where the World Wants to Work Now.
Speaking on the development Chirag Gander, Co-founder, The Minimalist said, "We are excited on being recognized as a startup where the world wants to work as a part of LinkedIn's Top Startups list. We firmly believe that it is the employees who make a company a great one and we are privileged to have a dynamic team with who we celebrate this milestone. The recognition we have received reinforces our culture, teamwork and our vision of getting global recognition."
"The recognition has been truly rewarding and humbling. While it is our team that has been significant for this win, we also take this time as an opportunity to thank our clients and mentors who have entrusted us time and again in this highly competitive industry. We have had small learnings from each one of them which has been responsible for the growth and success over the last 3 years. It is our endeavor to continue in the same spirit to achieve the results we have set out for." added Sahil Vaidya, Co-founder, The Minimalist.
"Professionals turn to LinkedIn for news, views, and insights to stay informed, to hire, or to get hired. LinkedIn's unique data helps us identify the top trends that drive India's young economy – why these are the most preferred places to work for professionals today and how their innovative business ideas are changing the way we live. The Top Startups List, an extension of the Top Companies franchise, brings to light how these young companies are disrupting industries and attracting talent in India. The debut edition of the India list sees a diverse mix of consumer-driven businesses and B2B startups across industries such as health and wellness, hospitality, fin-tech, and e-commerce," says Adith Charlie, India Editor, LinkedIn.
The LinkedIn Top Startups list is derived from a blended score looking at factors including interest in the company, engagement with employees, job interest and retention, and is informed by the billions of actions taken by more than 575 million professionals on LinkedIn. The Top Startups list is a part of the LinkedIn List franchise, an ongoing editorial series that celebrates professionals and companies making an impact in the professional world.