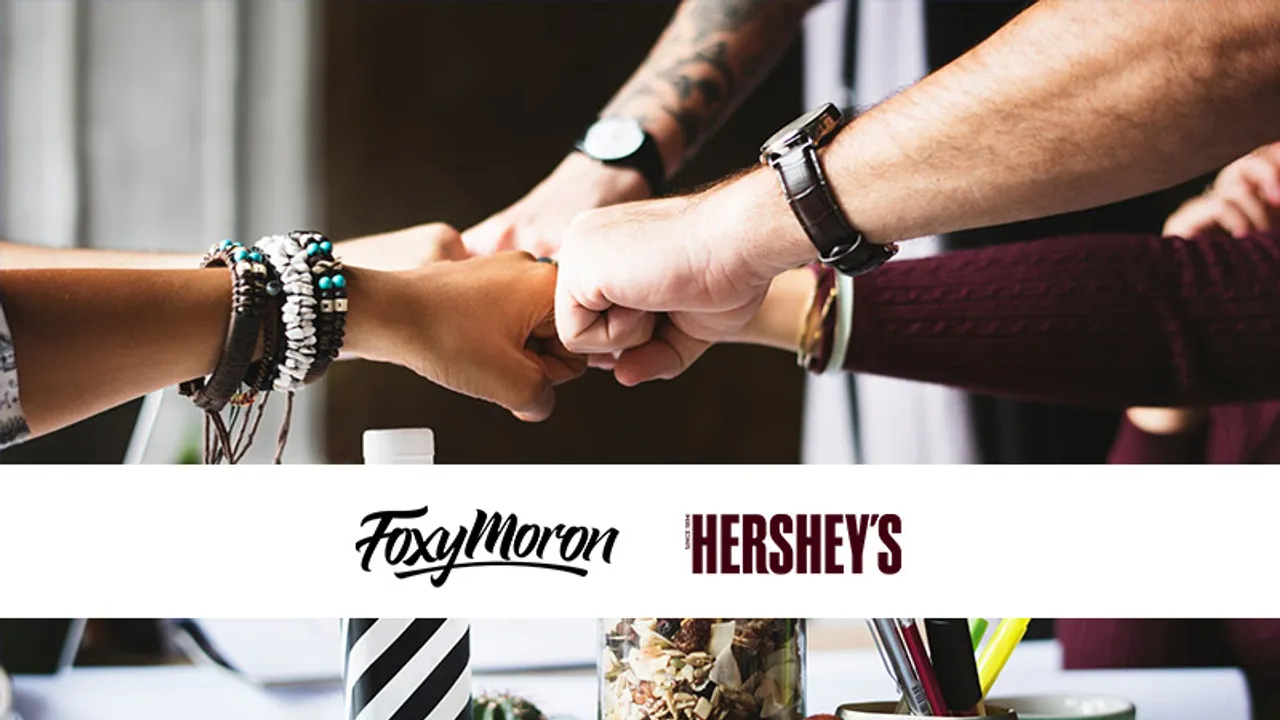 The iconic confectionery giant – The Hershey Company has awarded the digital mandates of eight brands including Hershey's Syrups, Hershey's Milkshake, Hershey's Spreads, Hershey's Milk Booster, Sofit, Jolly Rancher, Brookside and Kisses to FoxyMoron. The account was won following a multi-agency pitch.
The mandate entails strengthening the brand's digital presence by building a distinct online personality and highlighting product offerings. FoxyMoron will be involved in the strategy, content creation and design across all social media platforms, as well as website maintenance and search engine optimization. The agency is already working towards building affinity via brand advocacy on digital with a collaborative strategy focusing around topical and interactive content.
Commenting on this win, Pratik Gupta, Co-founder, FoxyMoron said, "This is most definitely a 'sweet' win for us! To have the opportunity to be the one-stop digital agency for the entire group calls for a huge celebration. Each brand in the portfolio has a different challenge and each of them are at a varied stage in their digital lifecycle. Our team has already begun working on a range of things, including content creation, digital collaborations as well as amplifying the brand's resonance with the consumer.
The biggest proof of the pudding lies in the recent launch of Kisses; which has accounted for the most amount of our work and output on the brand. Looking forward to making many more 'sweet' memories with the group."