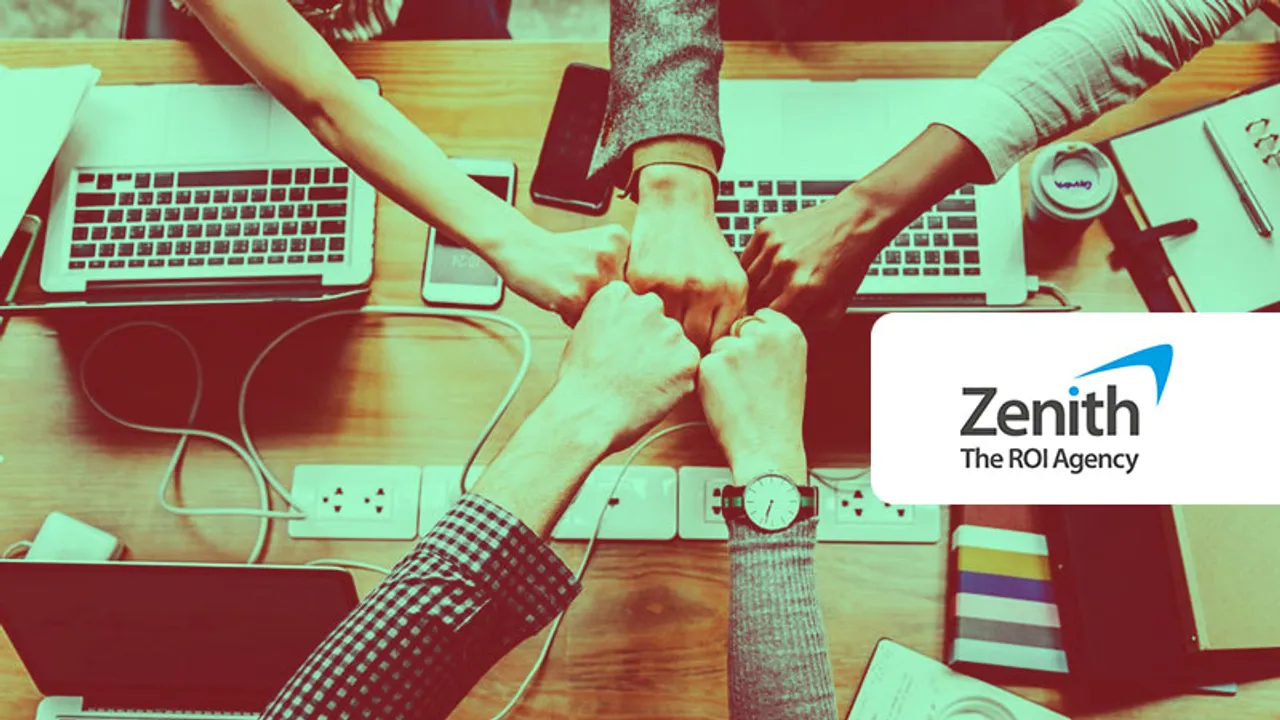 Jai Lala has joined for the newly created position of Chief Operating Officer (COO) at Zenith and will oversee operations, structure and expansion in addition to the scaling up of specialised, future-facing offerings for the agency.
Focus will be on areas where Zenith is already market-leading such as Data, Dynamic Content, Tech, Analytics, Performance and Programmatic. In addition, Zenith has elevated its Managing Partner and Head, West & South Ajit Gurnani to the newly created role of Chief Client Officer. He has already had a great role in firming up client relationships for Zenith and will continue to interface with key clients, bringing in new and critical perspective on businesses and enhancing Zenith's overall strategic product and delivery.
 Jai Lala has over two decades of experience across across Media Planning, Buying, Research & Sales. He is has worked in organizations such as UTV, ESPN Star Sports and leading media agency groups. His last stint was with MediaCom as Chief Strategy & Growth Officer. He has serviced clients across the country such as Unilever, PepsiCo, GSK, ICICI, Castrol, Lenovo, USL, Coke, Marico and many more in various capacities. He has created multiple & unique trading practices in the industry.  Jai is also a visiting faculty at ISB & MICA.
Elaborating on the appointments, Tanmay Mohanty, Group CEO of Zenith India said, " Zenith stands at an important growth juncture; we have witnessed an absolutely spectacular year so far in terms of new business wins and performance on  key client businesses. In our endeavour to build further on our ROI+ offering, delivering transformational growth to our clients, we are announcing two big appointments at senior levels. Jai Lala needs no introduction and has over 20 years' experience in media planning and buying. He will aid me in client deliveries,  keeping up the scale and momentum of operations,  integration of  existing talent and new hires and the  expansion in overall footprint for Zenith. Ajit on the other hand has been with us for over three years and  brings in huge expertise and value to every client conversation. He has transformed the way we deliver to clients and will shape our client relationships further. Both these appointments will help Zenith put out passionate, exciting and compelling work."
 Jai Lala said, "I am delighted at this opportunity. Zenith has market-leading expertise in data, technology and innovation. Offering a strong, long-term consultative approach to clients, Zenith is already working on what lies at the corner tomorrow; whether it is automation, machine learning or artificial intelligence. Its pedigreed A-list clients, outstanding work and motivated teams make me excited about the possibilities."
Ajit Gurnani says, " Zenith with its ROI push and accent on business deliverables, truly leverages the power of integrated communications and media-neutral solutions.  As part of my role, I will look to cement and enhance Zenith's existing client relationships in addition to forming new connections.  I look forward to driving results, and creating award-winning, business -building work."
 Ajit Gurnani has 20 plus years of work experience across Client leadership, Brand Management and Media investment management.  He has worked as a brand and media custodian at Marico and IIFCO, and has driven media investment management for The Aditya Birla Group and its companies, Mercedes-Benz, NIVEA, Zee TV, Unilever and Colgate Palmolive in previous stints with agencies. At Zenith, he has led the media investment mandate for businesses such as Parle, Toyota, Singapore Airlines, Singapore Tourism Board, HDFC Life among others.