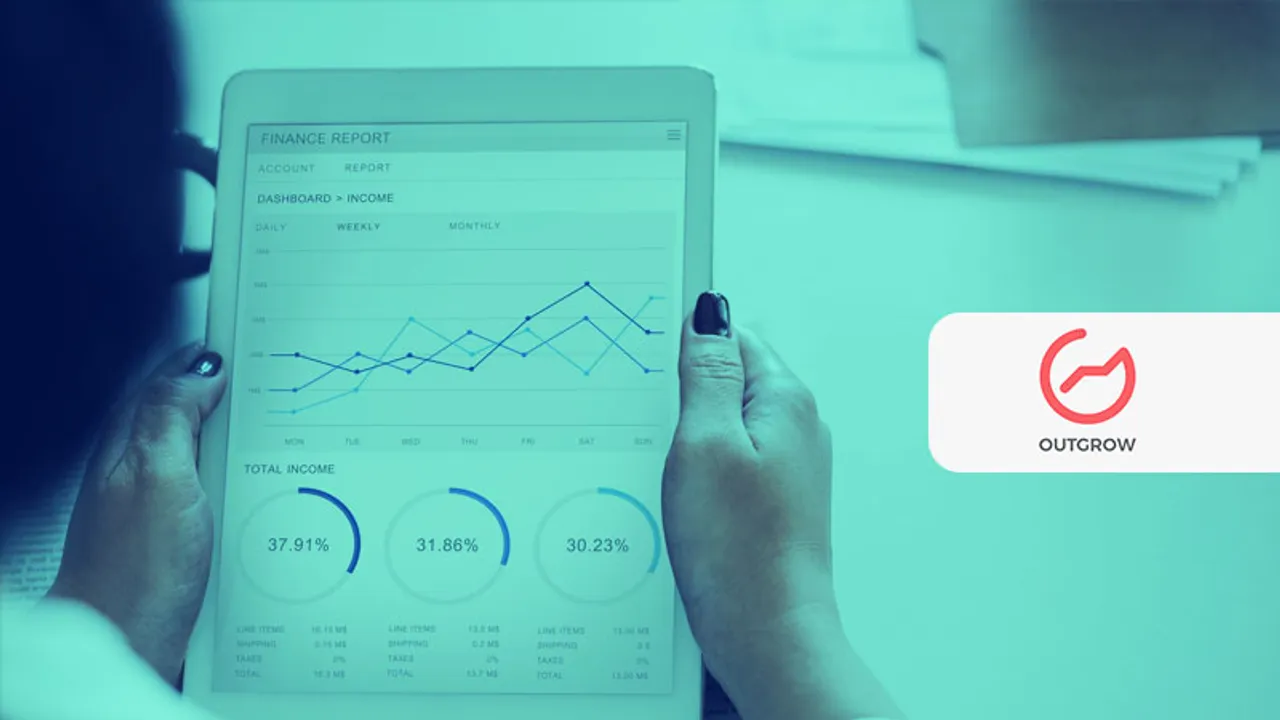 About the tool! 
Outgrow is an interactive marketing platform that allows marketers and business owners to create a range of interactive content, such as quizzes, calculators, assessments, chatbots, and polls. They not only help companies generate more leads than landing pages and contact us forms but also go viral! This means, when used in ads or posted otherwise on social platforms, they deliver more engagement, shares, and reach, and of course, more business.
Who founded the product/company?
Outgrow's co-founders, Randy Rayess and Pratham Mittal, were always fielding questions from potential customers about pricing for their web and app development services. So they decided to create an interactive online tool to make it simple for a potential client to estimate the cost of building a mobile app. The app generated so many qualified leads and engagement that they spun out a tool to help any company build their own interactive tool or calculator. The idea is to make interactive content as easy to create as a blog post. As a marketer, if you have an idea for a calculator for your business, you should be able to create one easily via Outgrow, without involving your engineering and design team.
What platforms does it cover?
Outgrow helps with lead generation, content marketing, marketing automation, customer engagement and social media marketing across platforms like Twitter, Facebook, LinkedIn, Instagram.
Features of the tool? 
The tool currently has 30000+ users in more than 150 countries that include digital marketers, CMOs, marketing managers, and content marketers.
USPs:
a. No coding required, easy-to-use drag and drop builder
b. Better acquisition, qualification and monetization of leads
c. Improved segmentation
d. Better way to engage with customers and personalize the experience for them
What analytics support does the tool provide?
The tool has an inbuilt analytics and segmentation system that shows, the total number of visitors, total starts, number of conversions, engagement, user details (name, email, responses, location, number of questions answered, engagement type), user funnels, and conversion rate. Users can also segment data based on different filter types and save and update these segments based on need. You can push your interactive experience data to a host of analytical tools (GA, Kissmetrics etc.) to slice and dice the data any way you want.
Does it give an option to download reports?
Yes. The platform provides the option to download the lead information in a spreadsheet.
What are the brands/agencies that are using this tool?
Outgrow has over 30K users in industries like Financial services, healthcare, insurance, health and wellness/fitness, retirement /investing / loans, e-commerce, SaaS / Computer Software, Consulting / Agencies including, Pharmaceutical, Entertainment.
Outgrow is used by a wide range of content marketing, lead generation/demand generation, interactive marketing, advertising agencies.
A few brands include: Adobe, Statefarm, Tableau, Florida Capital Bank, Canvas Medical, Temco
Pricing & Packages
Our Outgrow plans can be found here. You can use coupon Outgrow+Social to get a 20% discount on our custom builds.
Road Map
Outgrow will continue to build more flexibility into the tool, add more design layouts and improve our e-commerce recommendation, calculator, quiz, chatbot, and social integrations.
The Team
Outgrow was started by 2 engineers with experience in marketing. After working at marketing agencies and helping market our own startup, we realized how hard it was to build engaging, interactive and personalized content. As we grew we built out a team of Digital Marketers, Customer Success experts, Designers, Developers, and Product experts to scale out the product and better service our customers.