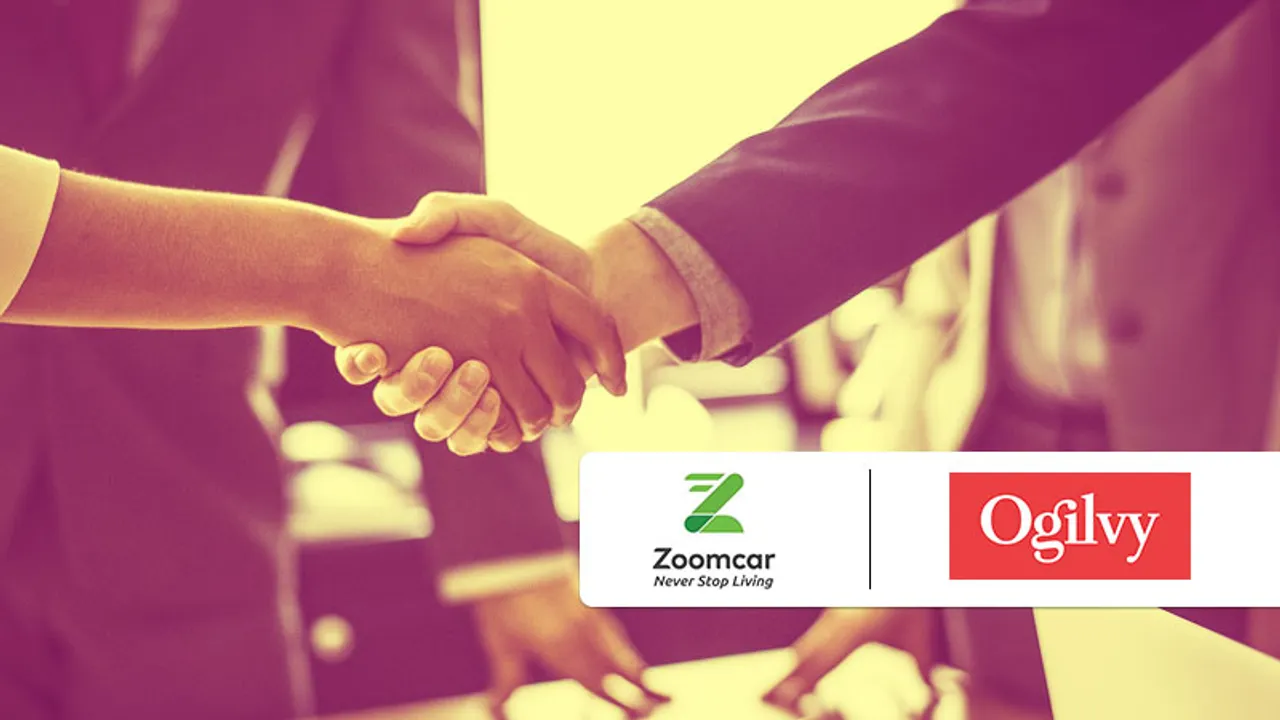 Zoomcar to roll out massive ATL Campaign; appoints Ogilvy as the creative agency and Motivator to handle media duties.
The agency will be looking at the whole creative process and will be the agency on record for the Bangalore-based Company. Motivator (GroupM) netted the media buying mandate. The agency appointments came after a two moth long multi agency creative and media pitch that happened at Zoomcar's Bangalore office.
Zoomcar is all set to launch an ATL campaign for ZAP Subscribe which will be spread across TV, print, outdoor and online formats. The campaign will heavily focus an investment of $20Mn to reach across its target audience and spread word on ZAP Subscribe. Zoomcar's new product, 'ZAP Subscribe' is a flagship fractional sharing program where one can subscribe a car monthly and technically have the flexibility of having new car whenever he/she wants. With almost 100% year-on-year growth, Zoomcar plans to adopt an aggressive performance-linked marketing approach which will see country-wide spread of ATL Activities for ZAP Subscribe.
On the awarding of the creative and media buying mandates, Varun Jha, Sr. Vice President & Head Marketing at Zoomcar says, " Zoomcar is gearing up for its next phase of growth and in this critical mission, we need top notch partners and folks who can match up our pace and are aligned to our broader vision. For this purpose we invited reputed agencies for the creative and media pitch in September 2018. Post multiple rounds of presentations and interactions, we found team Ogilvy to be closest to our vision and strategic thought process. Moreover its out-of-the-box thinking and creative route made them an obvious choice. We're confident that as our brand custodians, Ogilvy will help us execute a stellar campaign and partner in next phase of Zoomcar's growth. We found similar passion and rigor in team Motivator"
Jha further said "Zoomcar is today, India's first self-drive mobility platform with a purpose to reach out each household with an affordable and shared car through the ZAP Subscriptions. With car ownership changing rapidly and more consumers opting for "access to hassle ownership" rather than "complete ownership" ZAP subscribe is set change the way we look at buying or owning cars! It widely caters to the rent-not-buy psyche which is now prevalent across consumer demographics in the urban areas."
Rajiv Khurana, Chief Growth Officer, Motivator and Radhika Ramani, Managing Partner, South said, "There is a global consumer trend towards sharing, rental and subscription economy and it has started to influence consumers with progressive mindset in their choices for mobility. Zoomcar has been pioneer in revolutionising the self-driven mobility space in India.
We are excited to partner with Zoomcar as it gives us a platform to exhibit our unique business performance expertise. We are confident of our approach & tools leveraging data, content & digital to deliver the business advantage for Zoomcar in a rapidly changing media landscape."
N Ramamoorthi, President- Ogilvy South said, "As we speak, subscription based mobility is transforming the mobility sector across the world and Zap Subscribe is pioneering the revolution in India. For us, it's exciting to partner the young, creative marketing professionals at Zap Subscribe and create content and experiences that will help unchain customers from the burden of ownership."