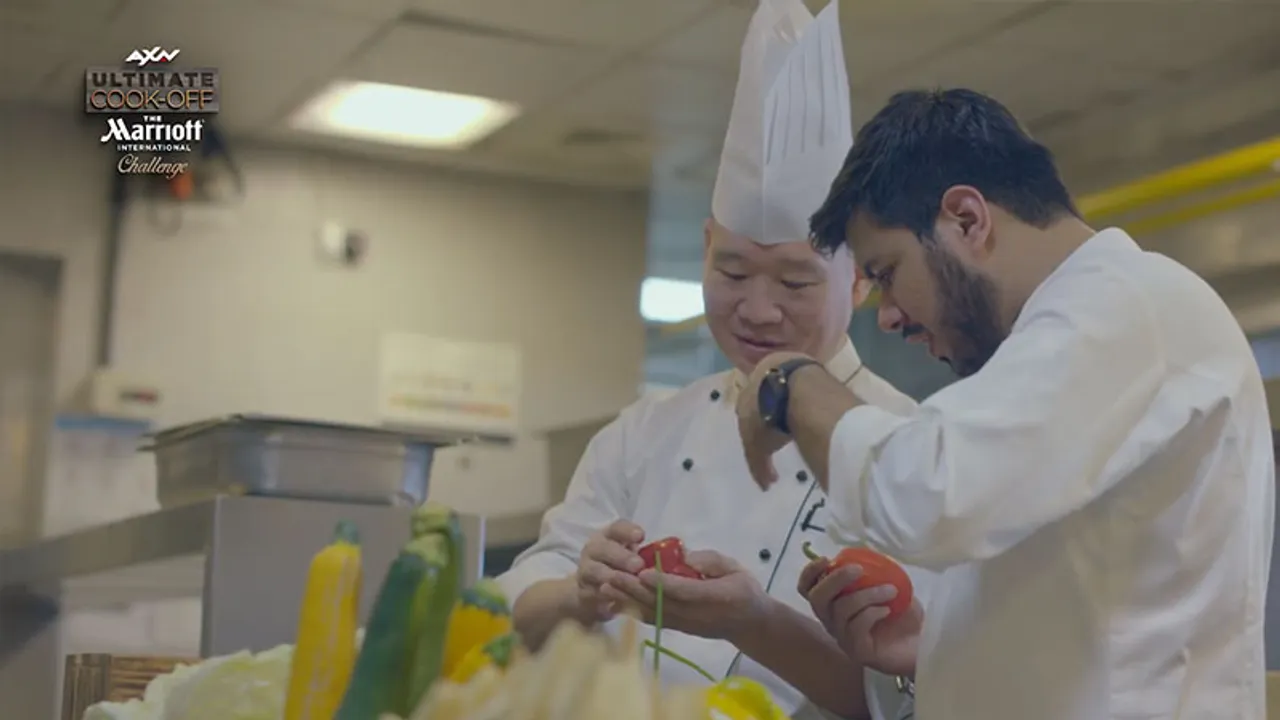 Category Introduction
The travel and tourism sector in India accounted for 8 percent of the total employment opportunities generated in the country in 2017, providing employment to around 41.6 million people during the same year. The number is expected to rise by 2 percent annum to 52.3 million jobs by 2028. India was projected to have accounted for 3.7 percent of the global digital travel sales making it the third-largest market by value in the Asia-Pacific (APAC) region, according to another report. 
Brand Introduction
Marriott International Inc. began its journey in India on 10th December 1999, with its first hotel in Goa. Through its journey of 19 years, India has become one of Marriott's most important markets in Asia, with the second most number of properties and rooms after China spread across 15 brands, including Ritz-Carlton, JW Marriott, Renaissance Hotels and Marriott Hotels, to name a few. In April 2018, Marriott International Inc. became the first global hospitality group to reach the 100 hotels milestone in India.
Summary
Last month, announcing a food collaboration, Marriott International Inc. joined hands with AXN, the English entertainment channel. Together, they curated a culinary show 'AXN Ultimate Cook-Off – The Marriott International Challenge', which gave viewers a sneak-peak into the life of celebrated Marriott chefs, and their expertise and passion for food. The collaboration also showcased the latest in food innovation and trends through various chef curated vignettes. Additionally, Marriott International Inc. was also the presenting sponsor for Top Chef Season 14.
This association is an amalgamation of innovative content as well as memorable guest experiences that Marriott International Inc.'s recently launched F&B campaign, 'Taste Nirvana' has to offer.
Objective
The goal was to create content that helps tell the Marriott F&B story in a unique way, to showcase Marriott's cooking styles, abilities, and innovations in the F&B domain, while offering diverse, culinary experiences of the highest standards and celebrating the progressive culinary talent of chefs across Marriott.
Brief 
Showcase Marriott International Inc.'s culinary heroes with innovative content around skills and expertise

Be innovative, fun and exceptionally good
Creative Idea
Innovation in F&B experiences: The idea was to create interesting and engaging content to drive conversations around food and culinary experiences. The brand drove conversations, social media presence, technology and integrations, and behind-the-scenes strategies that allowed to showcase strengths by leveraging new content formats that are impactful and measurable. 
Execution
Built conversations around the association
Launched the association by creating curiosity:

More than a 100 properties announced the launch of the association on the same day, building curiosity for guests and viewers
Established Chitrangda Singh as a food connoisseur:

A Twitter and Instagram campaign was seeded to establish Chitrangda Singh as a food lover and expert. Through Twitter chats with the participating chefs and Himanshu Taneja, Culinary Director of India, Marriott International Inc., her love and passion for food was established
Behind-the-scenes revealing sneak-peeks:  

A video containing a sneak-peek into the cook-off was curated and shared on social media platforms. The celebrity, Chitrangda Singh, who was on-board for the association as a judge on the show further leveraged this.
Association with a celebrity photographer:

The brands invited a celebrity photojournalist to shoot and publish exclusive behind-the-scenes images of the cook-off
Launched the association and the show
Chef vignettes showcasing their journeys: The brands created videos to showcase and share the journeys of the five chefs who were a part of the cook-off. Each video shared insights into their journey, their passion for cooking and Marriott's F&B expertise
https://www.facebook.com/JWKolkata/videos/482094852272719/
https://www.facebook.com/JWMarriottJuhu/videos/315057402613682/
https://www.facebook.com/wgoa1/videos/677958079241541/
Invited food influencers for the launch: The launch event was designed to be an interactive one, encouraging the food influencers to participate in a cook-off and share their experience on social media. Several digital aggregators covered the launch real-time on their widely followed social media pages
Facebook Live of the press conference was streamed across an audience of 25 million fans.
III. Sustenance that kept the buzz alive
Social Media Challenge – Each Marriott chef demonstrated one kitchen trick (as a short video, boomerang or slow motion). This was being seeded in as a challenge by one Marriott hotel and consecutively, the next property was challenged. This continued between hotels, chefs and followers and became one of the most sought after social tag for Marriott chefs 
Pronunciation video – Marriott chefs put together edutaining videos to help audiences know and pronounce Marriott specialty and regional delicacies of India well. International Marriott chefs also participated by making videos on Italian/Spanish dish names. 
Challenges
To highlight the culinary expertise of Marriott International Inc. in a skillful and entertaining way

Bringing together all Marriott chefs and motivating them to showcase their best move/skill within a tight time frame. 
Results
The buzz on #AXNMarriottChallenge

led to the hashtag trending on Twitter organically on the day of the launch. The reach was 9.5 million and impressions were 45.5 million

#AXNMarriottChallenge has garnered 95 million impressions over September – October 2018
Neeraj Govil, Area Vice President, South Asia, Marriott International Inc. said, "At Marriott we aim to forge a culinary path while meeting emerging customer trends, and catering to the different cultures and traditions of the market. Powered by some of the hospitality industry's sharpest minds and talented Chefs, our expertise in Food & Beverage is efficient, time-tested and cutting edge. We believe great food brings people together and this association gives us yet another platform to showcase our Food & Beverage offerings which are as diverse and different as the brands in our portfolio, each backed by the impeccable service our customers have come to expect from us".