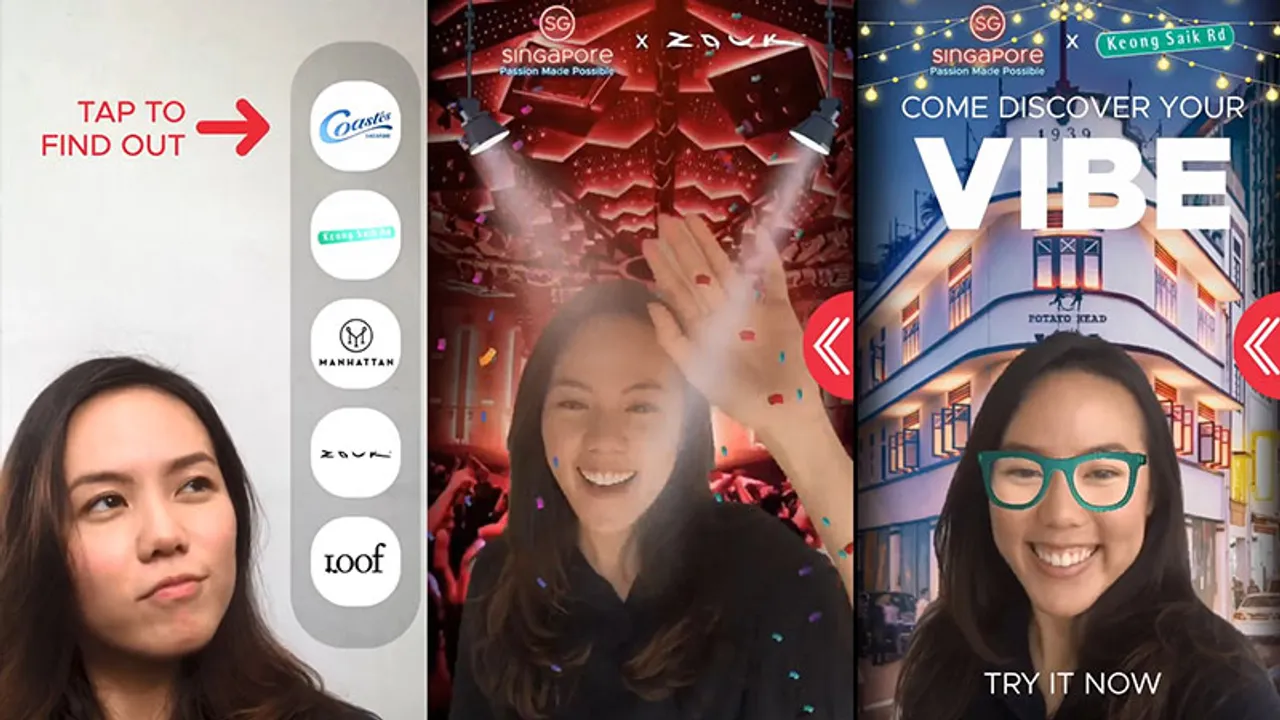 With the Passion Made Possible campaign, the Singapore Tourism board partnered with TBWA and AliveNow to launch a Facebook Augmented Reality Camera Filter.
The Visit Singapore Facebook Filter does more than let people know about trendy party spots in Singapore, it transports them to these locations with augmented reality. Users can take selfies, record videos, of themselves and their friends all while wearing fun props that are part of each location's vibe. With classy music accompanying each location and fun 3D elements, it truly brings out the feel of these unique party destinations in the city.
Siddharth Satyanath, Senior Strategist at AliveNow mentioned, "Working with the team to bring this amazing AR experience to people who haven't visited Singapore was challenging but rewarding as we pushed the boundaries of what this platform can do, and it turned out incredibly well!"
Users can access this fun Facebook AR experience on Visit Singapore's official page here or directly access the AR effect here.