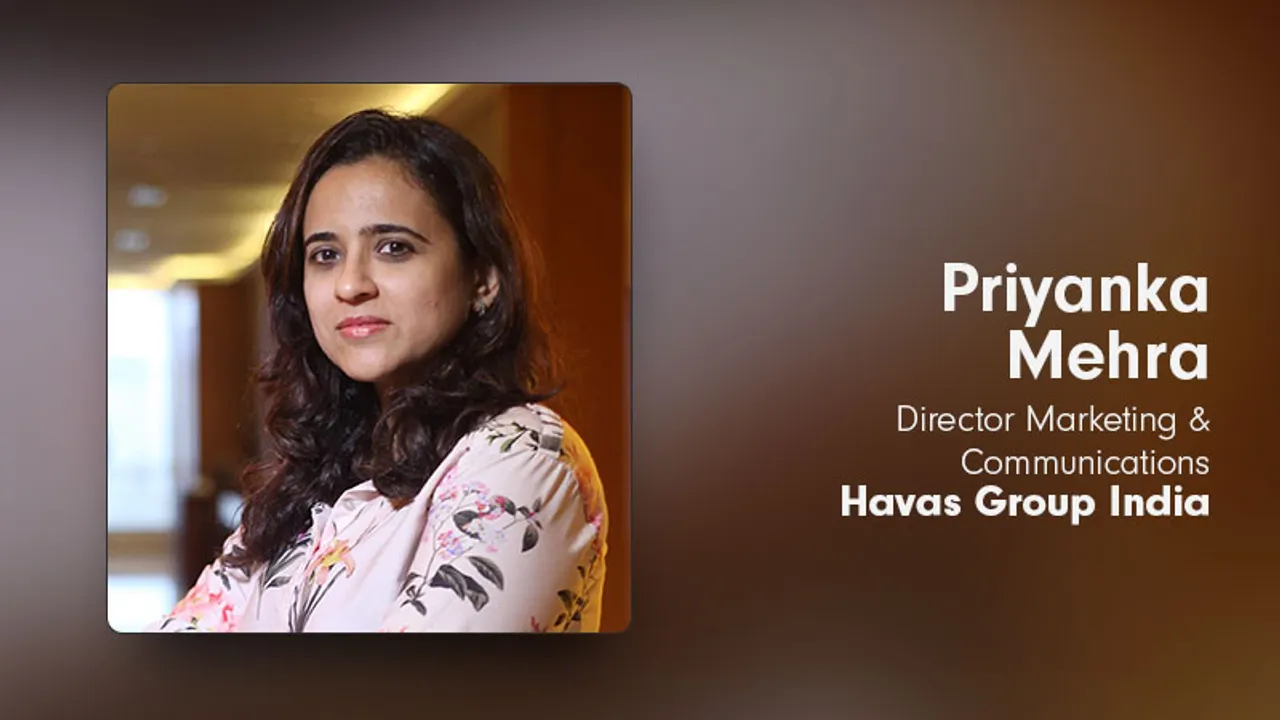 Havas Group India appointed Priyanka Mehra as Director Marketing and Communications; her appointment is in line with unifying communications across all disciplines under the Havas Group umbrella.
Mehra's her remit includes working with the senior leadership in India and the regional communications team to elevate brand reputation and awareness. Her mandate also includes key strategic tie-ups in line with the Group's "Together" strategy.
A media professional who leverages over 14 years of experience in the media and marketing arena, Mehra's last stint was at Creativeland Asia as Editor-in-chief - Content Marketing, prior to this she was Associate Editor at exchange4media wherein she was spearheading the Group's flagship property exchange4media.com. She was with the Group in various roles for nearly six years. Mehra also has varied experience across brand verticals including luxury and e-commerce in content consulting, marketing and brand management.
"The sheer length and breadth of communications at Havas collaborating with Vivendi entertainment and content platforms provide us with great marketing ammunition and Priyanka's appointment is a step forward in showcasing our strength as a Group in the Indian market," said Bobby Pawar Chairman & Chief Creative Officer Havas Group India
"Given Priyanka's understanding of content and communications, her appointment is part of a management structure that brings together all communication disciplines – creative, media, healthcare under the Havas Village umbrella. Part of her mandate will be overall communications and going forward key strategic tie-ups and initiatives given Havas Group India's future-forward vision," said Rana Barua Group CEO Havas Group India
"What makes Havas Group India an exciting place to be is the integrated offering across media creative and healthcare. Added to this is the collaboration with Vivendi which includes Universal Music, Gameloft and Daily Motion, which in turn creates a unique narrative and a unique marketing force," said Mehra on her new role.