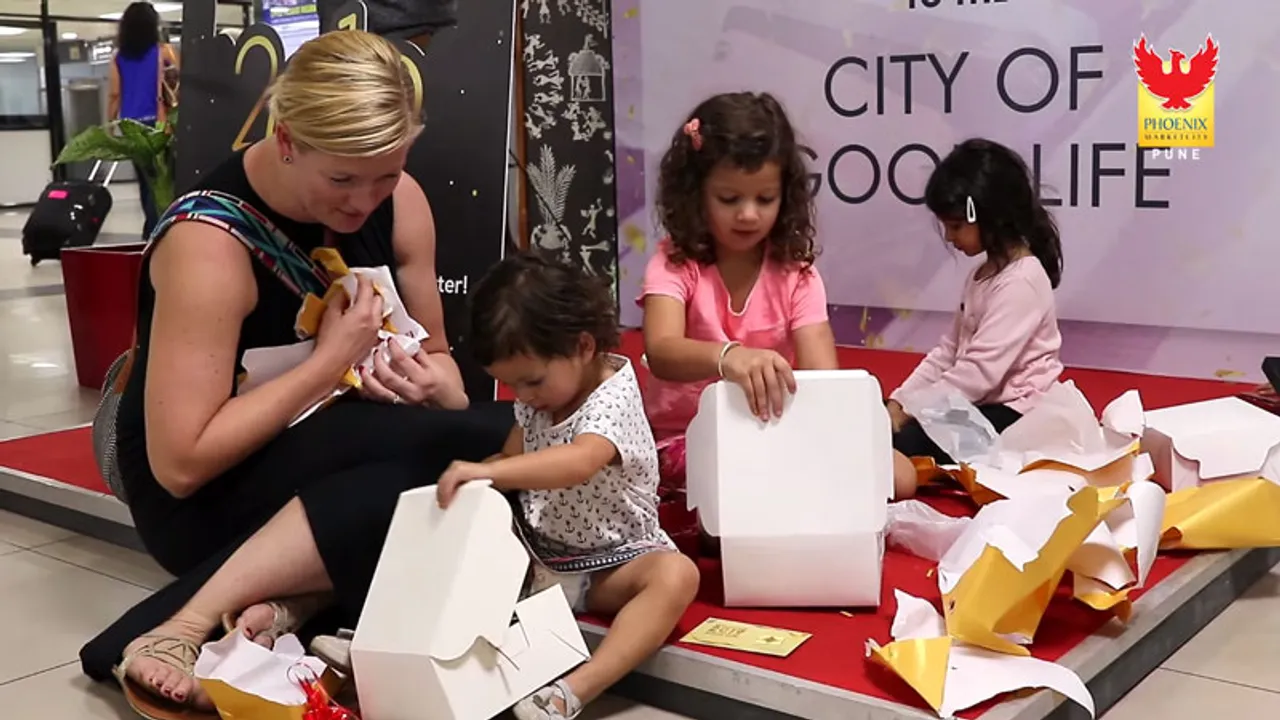 Picture this – you've been on a long and taxing flight, and now you have to wait for the luggage at the baggage belt and do it all over again. Exhausting, right? What if there was a surprise packaged gift waiting for you and each and over passenger there on the baggage belt?
There'd be a lot of smiles! And that's what happened when Phoenix Marketcity, Pune decided to surprise the weary flies with #TheGoodLife.
As a part of their #TheGoodLifeMoment campaign, Phoenix Marketcity, Pune made boxes of fun goodies from brand outlets at the mall, giving the fliers at Pune airport and their potential consumers a taste of what the mall has in store for them.
A video featuring the activation executed on Pune Airport at the beginning of the New Year is all smiles. It shows the brand prepping for the D-Day with zing. As the travelers ascended after a long flight, they were surprised with the announcement of gifts awaiting them on the conveyor belts. As they progress to collect their luggage, curious about the gifts the excitement is palpable.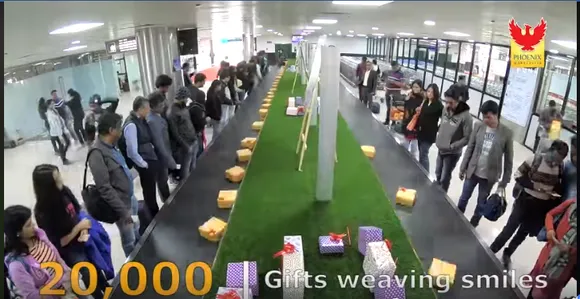 Smiles etched ear to ear, people are seen excited at the prospect of receiving a gift. With childlike glee, they go through their gifts – an expression and emotion the brand has managed to capture well.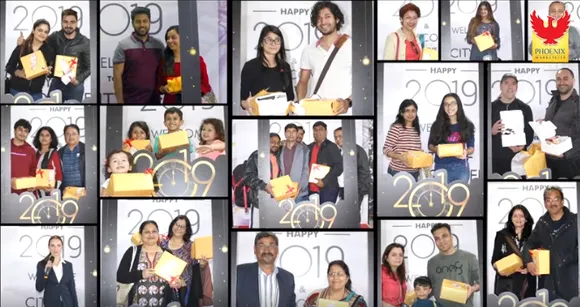 With #TheGoodLifeMoment, Phoenix Marketcity, Pune has taken the age-old concept of try before buy and packaged it with a creative activation. Catching their TG at the right time and place and giving them an opportunity to sample the products and vibe they'd get at the mall, makes the campaign an interesting case study.