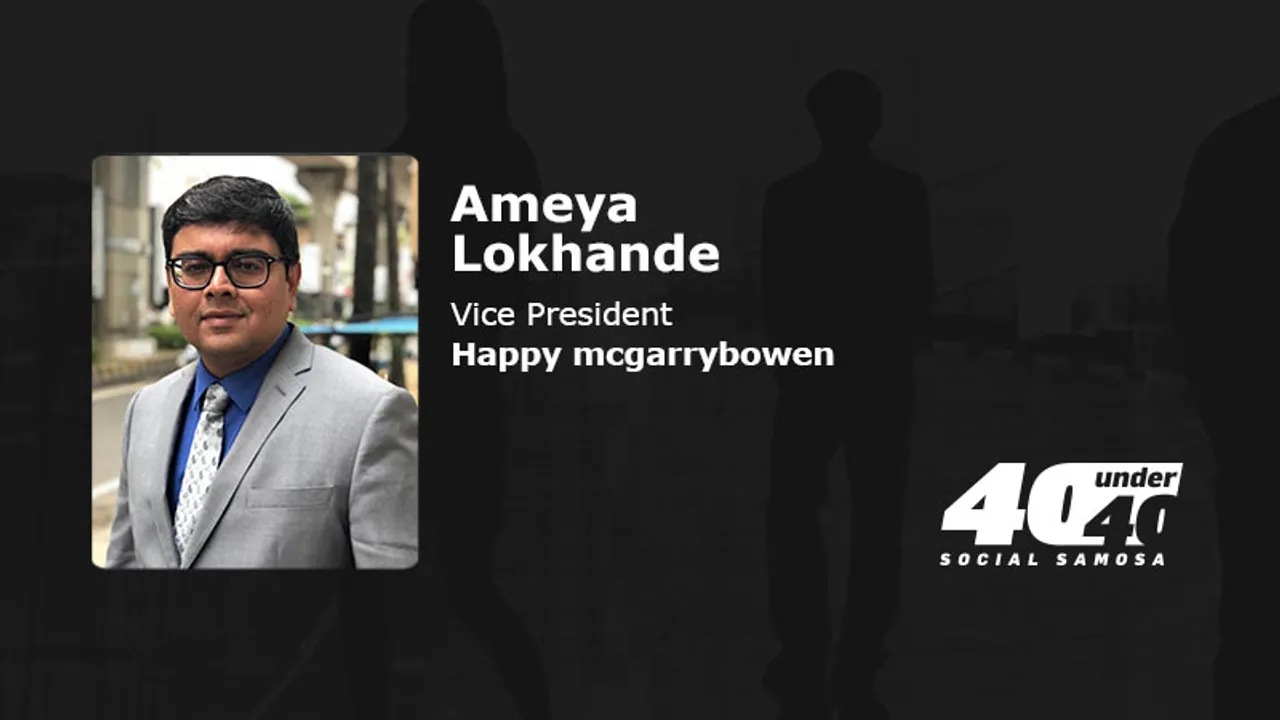 Ameya Lokhande, Vice President, Happy Mcgarrybowen and a part of #SS40Under40 under the Account Management category, shares his thoughts on the world of advertising, where patience is #AllItTakes.
Ameya Lokhande, shares his perception about advertising and media and how to tactfully deal with clients. He has worked with various brands such as Flipkart, Ola Cabs, Kotak Mahindra Bank, Fastrack, Parachute Hair Oil, ICICI Prudential Life Insurance, and several others.
He has also been awarded as the 'Happy Mcgarrybowen Unit Performer of the year 2017' and won many accolades for his tireless efforts in the field of advertising. In his interview, Lokhande shares it all, from what truly motivates him to keep going and to the weirdest pitch he ever received.
One thing you really love about your choice of career
Every brief is a chance to understand something different new about the world around you. You get to work on completely different categories of products and it is not like you are selling a bottle of cola every day – on any single day you would be working on a cola brand, a fashion brand, and a cab service. Every brief comes with a different challenge.
How would you explain your job to a 5-year-old?
How do you know that a new Batman movie is coming out? You see some ads about it on TV, right? We make those kinds of ads!
The Weirdest Brief/Pitch you have ever received
A client once called and said, "Diwali pe kuch kar de yaar!"
5 Jargons that have become a part of your life
1. Performance Marketing
2. Contextual Conversations
3. Social Listening
4. Share of Voice
5. Geotargeting
Media, Marketing & Advertising Quote/Tips for our Audience
It is important to sometimes take calls basis your gut feeling. If you instinctively feel something is good, just go with it. Not everything can be backed by data.
#AllItTakes Advice bytes for career aspirants who wish to make it Big in your field?
Enter the field of advertising only if you are interested in it enough to make it your career. It looks glamorous from the outside, but it is serious hard work every day. Be prepared to go through the grind. The high of seeing your work on air cannot be compared to anything else. The profession may not pay you well in the first few years, but stay invested. It all works out for the better in the long run.