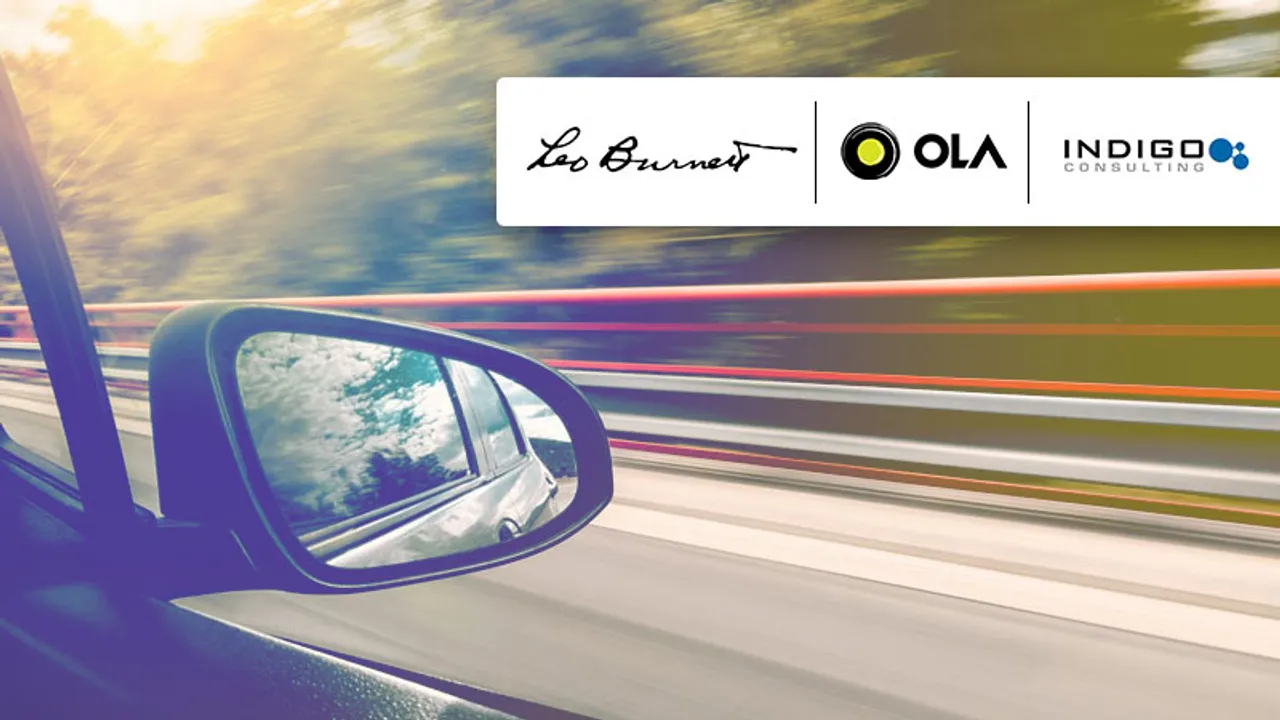 Ola has roped in Leo Burnett Orchard and Indigo Consulting to lead the mobility brand's marketing mandate in the country.
The mandate includes brand strategy, new launches, content strategy, and digital communications, and was awarded post a competitive multi-agency pitch. Ola's account will be managed by the agency's Bengaluru office.
Dheeraj Sinha, Managing Director – India and Chief Strategy Officer – Asia, Leo Burnett, said, "Ola is one of the few brands born in India that are defining the fundamentals of how we live. The brand is changing the rules of mobility for India while enabling respectable livelihoods for over a million driver-partners. As an agency, we are really chuffed about this mandate, as this is an opportunity to take the story of a revolutionary Indian brand into their next stage. We are thrilled to partner with Ola and leverage the strengths of Leo Burnett Orchard and Indigo Consulting teams to build a unified brand platform.
Added Prashanth Challapalli, Chief Operating Officer, Leo Burnett Orchard, "Ola is a home-grown brand that has now become a global force in mobility. Very few brands can take pride in the deep impact they create, like Ola would, on its entire ecosystem of consumers, partners and cities at large. We look forward to building a strategically sound platform for the brand that will help cement its leadership position. This is also a testament to the incredibly powerful 'Power of One' philosophy that we follow."
Anand Subramanian, Sr. Director, Marketing Communications at Ola commented on the occasion, "We look forward to this partnership with Leo Burnett Orchard in our mission to build mobility for a billion people. Over the past 8 years, the Ola brand has evolved to become one of the world's largest mobility platforms, impacting the lives of millions of customers and partners alike. We are confident that this new partnership will help resonate the brand's voice amongst Ola's 150 million+ users and beyond."