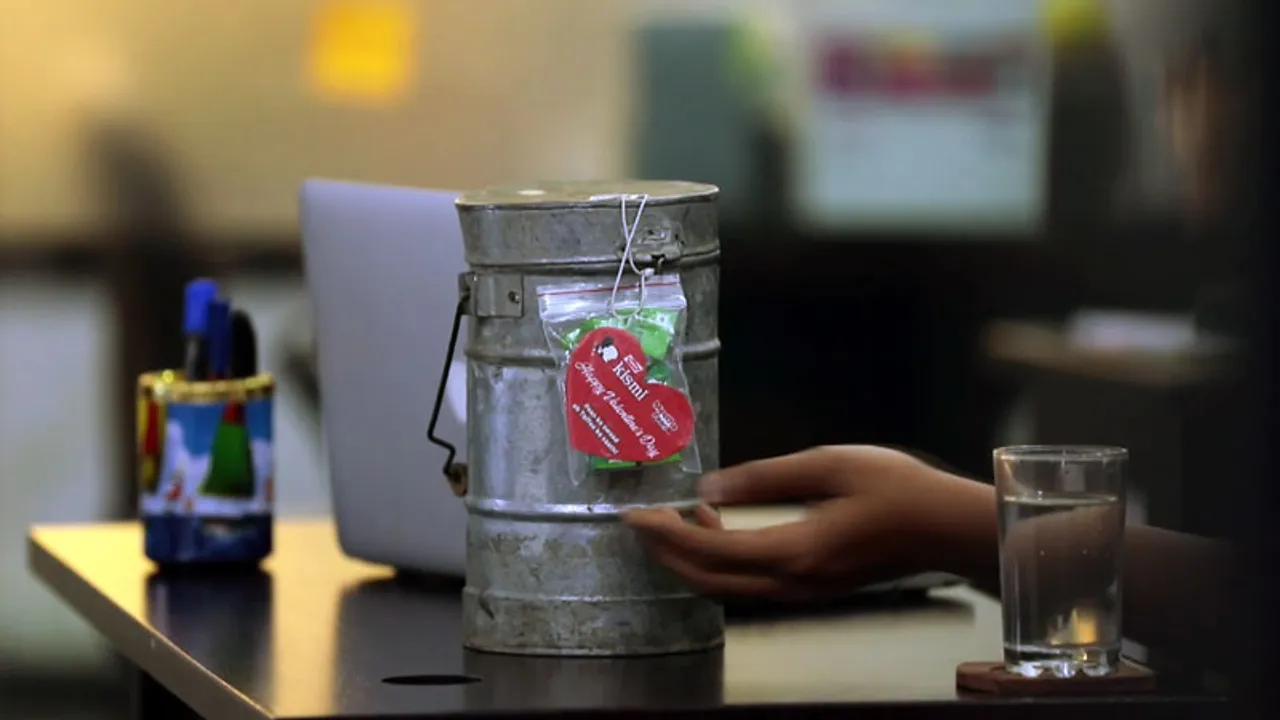 The #HarKismiMeinHaiKiss campaign by Parle Kismi is an attempt to spread some love on Valentine's Day by dropping in a reminder to consumers with the help of their dabbawalas.
Working professionals often forget Valentine's day and Parle Kismi wanted to send out a sweet reminder to the consumers to wish their partners in time. It is said that 'Food is the way to one's heart' so we collaborated with the most successful food delivery system - The Dabbawalas. We made a pouch of love that consisted of Kismi paan toffees -a new variant of Kismi and a reminder note asking them to express love to their loved ones this Valentine's. This pouch was attached to each dabba and was received by almost one lakh people.
This simple act by Parle Kismi brought joy to the lives of many couples in Mumbai. Parle Kismi has always stood as an enabler and bringing about small moments of happiness in the lives of its consumers. This campaign was an extension of the thought for this Valentine's Day.