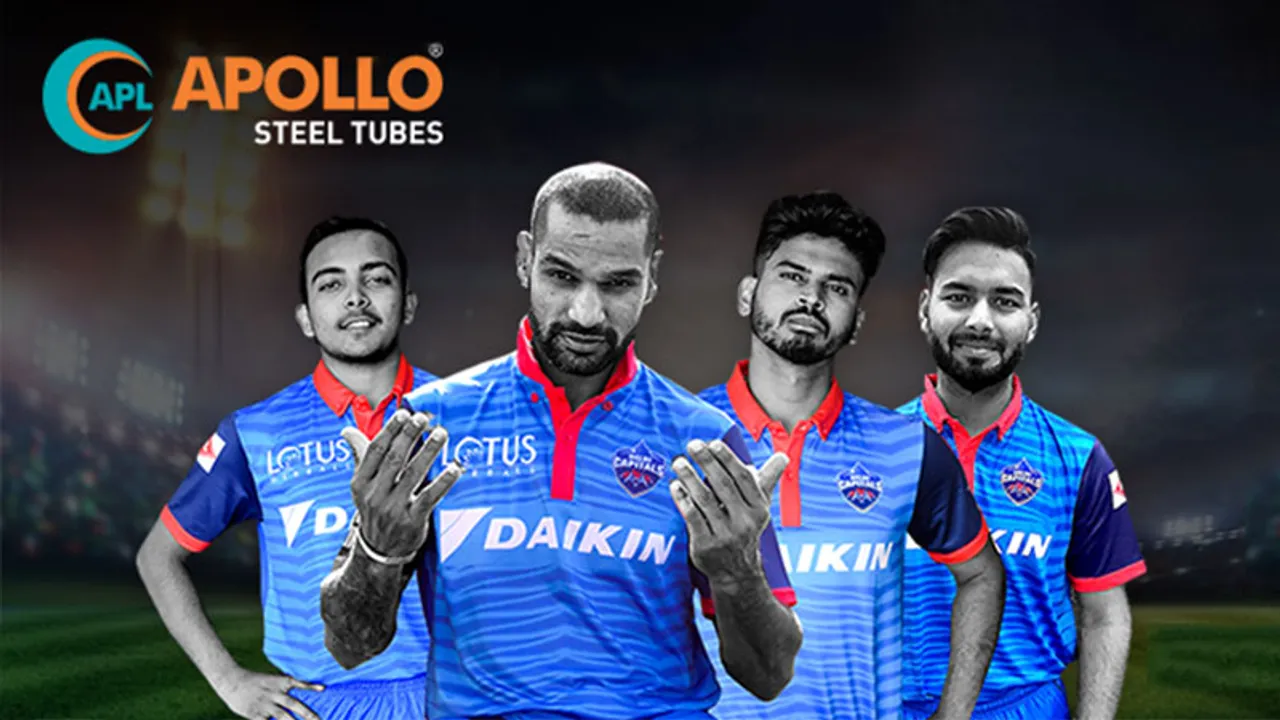 APL Apollo announced sponsoring team Delhi Capitals this IPL season. To leverage the association through a 360-degree brand campaign, APL Apollo appointed The Crayons Network.
As a part of team association, Delhi Capitals will sport the Brand Logo on the back of the player's jersey.
The brand plans to use all possible communication mediums to get the best out of this tie-up. Right from TV to Print to Digital media and more, APL Apollo is roaring to go this IPL Season. Crayons will be responsible for Creative, media and Digital responsibilities.
Sanjay Gupta, CMD, APL Apollo Tubes Limited said on associating with IPL and Crayons Communications, "We at APL Apollo are gearing up for the next level of brand communication. Company has come up with the theme - 'Inner strength' which relates to the company's core values and products. The theme also communicates the sporting and fighting spirit of a sportsman. IPL is the heartbeat of nation and to win you need not just strength but an inner mental resilience too. Akin to infrastructural needs vis a vis steel, the inner strength of players is pertinent to fight back and give their best during the game. In this journey, we wanted to partner with an agency that is aligned to our vision and Crayons Network demonstrated a strong understanding of our product and business and presented fitting ideas. We look forward to a long association with Crayons."
Ranjan Bargotra, President, The Crayons Network said,"It's not often that you get to work with a category leader whose ambitions don't just end with number one spot. We are excited to be partnering such a brand and to tell its amazing story. IPL is just the first step in this journey of building Brand APL Apollo and there is lot more to come."