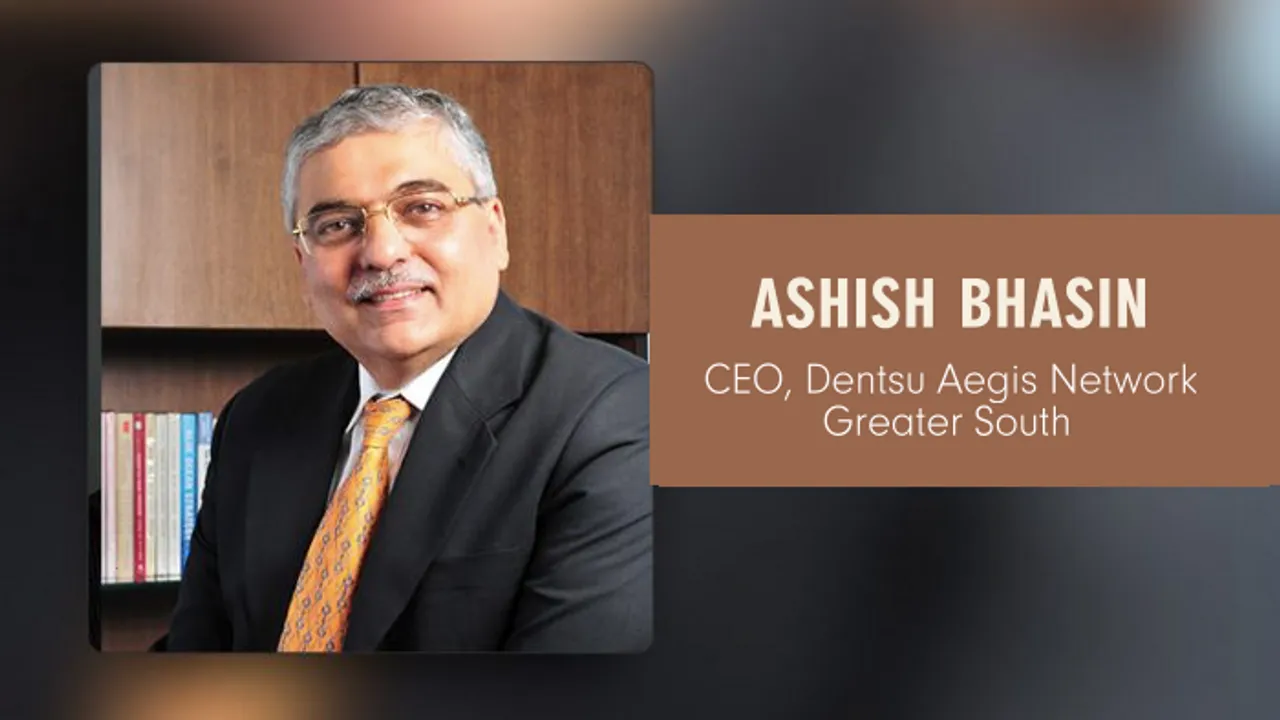 Dentsu Aegis Network, the global media & marketing communications conglomerate, has promoted Ashish Bhasin, currently Chairman and CEO, Dentsu Aegis Network - South Asia to the expanded role of CEO, Dentsu Aegis Network Greater South and Chairman and CEO of India.
With this announcement, Bhasin will now also be responsible for overseeing India, Sri Lanka, Bangladesh, Indonesia, Thailand, Vietnam, Philippines, Malaysia and Myanmar. He will continue to be based out of India and report to Takaki Hibino, executive chairman of Dentsu Aegis Network APAC.
Commenting on the appointment, Takaki Hibino said, "Ashish has proven himself to be an exceptional leader. Under his direction, India today stands to be one of the most important revenue growth markets for Dentsu Aegis Network globally. I know he will be able to replicate the same story for the important Southeast Asia markets as well, even as he continues to fuel growth in his current responsibilities for South Asia."
Commenting on his new role, Ashish Bhasin said, "I am extremely excited to take up this new challenge. The newly formed Greater South region is extremely important for Dentsu Aegis Network. Both Southeast Asia and South Asia are very interesting and high potential markets. I feel very lucky to be leading this fantastic set of leaders and managers and hope to take Dentsu Aegis Network forward during these interesting and transformational digital times. Since I have had experience in running Southeast Asia in the past, in some ways it feels like a homecoming and I am excitedly looking forward to it."
Bhasin's remit will exclude Singapore which, as a regional hub, will be led by Masaya Nakamura in addition to his role as deputy chairman and chief growth officer of Dentsu Aegis Network APAC.