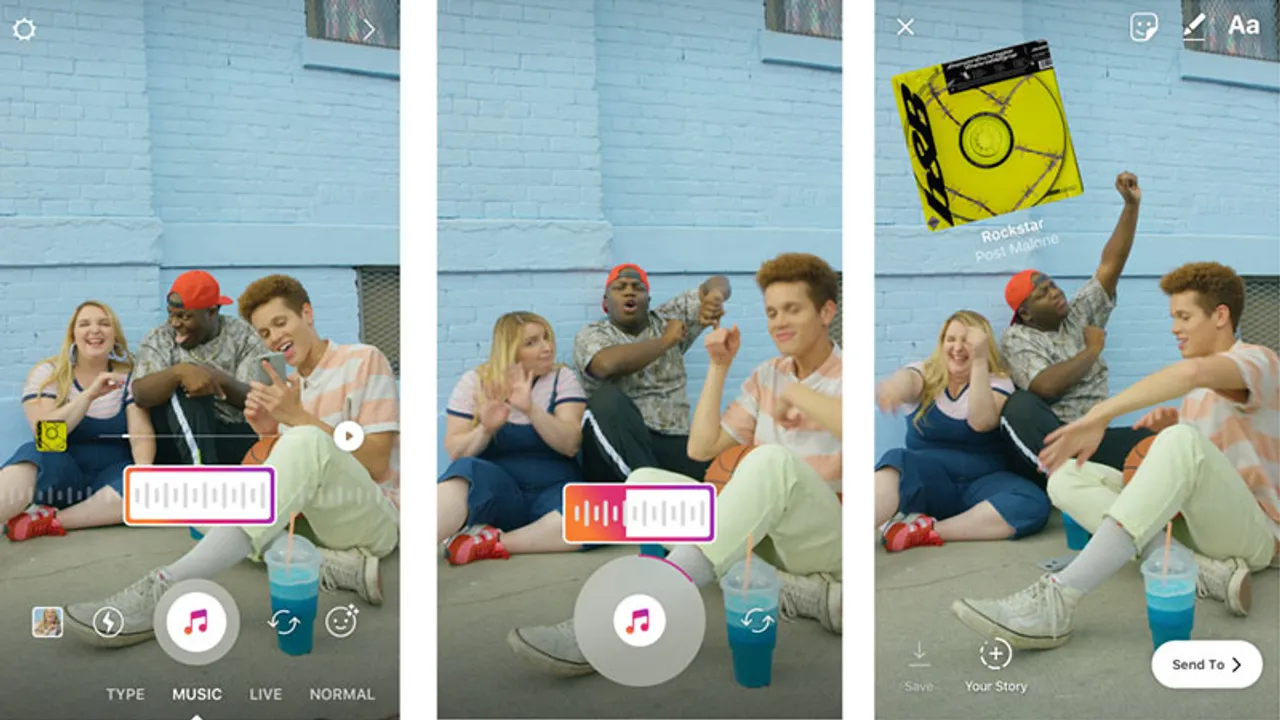 Facebook has partnered with major music labels in India like Yash Raj Films, Zee Music Company, and T-Series Music to incorporate their music in Instagram Stories in India.
Music was introduced to Instagram Stories on June 28, 2018 in select countries. India was one of the several, that got away.
"Starting today, people in India can include hundreds of thousands of licensed Indian music in the videos and posts they share on Facebook, making their moments more meaningful and personal", Facebook stated.
The feature was not available in India until now. And, if you were following anyone, say for example from the West and they had added Music to their Story, you would be able to hear nothing and see a prompt saying Instagram Music is not available in your country.
"We are excited about partnering the music industry in India and the idea that people here will be now be able to include music in their videos on Facebook and Instagram, opening up more options for more ways to express and sharing memories with friends and family," Facebook India director and head of partnerships Manish Chopra stated.
Update(17/9/19): As of today, following a full-scale roll-out, users across India are starting to see the feature.
The announcement of partnerships with music labels such as T-Series Music, Yash Raj Films and more, has been taken a step further with the launch of music-integrated products on Facebook and Instagram with licensed music.