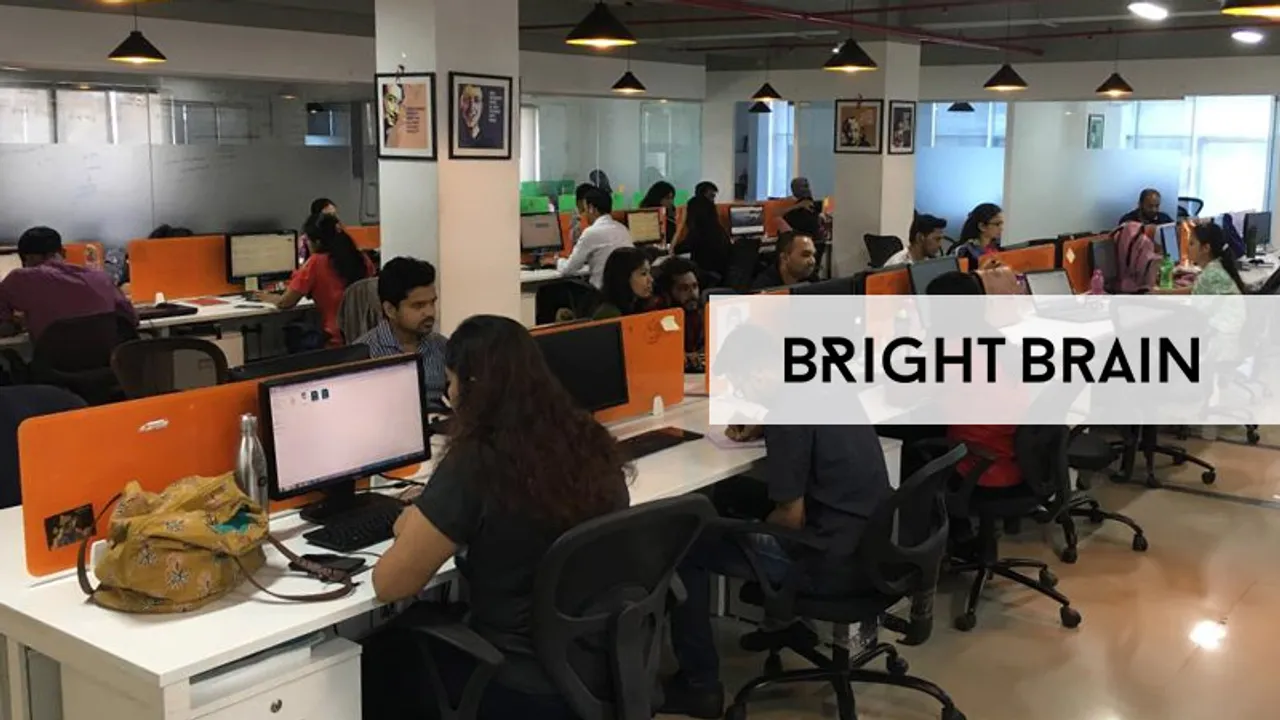 Who are we?
Bright Brain is a Digital Marketing & Advertising Agency with over 1,000 assignments for 125+ clients under our belt.
At Bright Brain, our approach is to create an impactful online presence and increase sales efficiency, through solutions built on 3 pillars, i.e. strategy, creative and technology.
Established in 2009, we are now a team of 55+ highly motivated and passionate individuals spread across Mumbai and Pune.
Our expertise includes Digital Campaigns, Search Engine Optimization, Search Engine Marketing, Social Media Marketing, Design, Web Development, Online Advertising, Content Creation and everything else Marketing, and Advertising related.
Our Team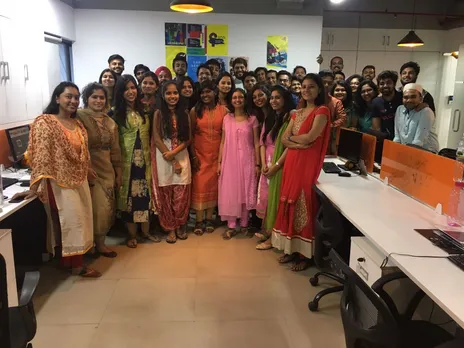 What's in a name?
The name Bright Brain was conceptualized to communicate the creative element of the right brain along with the intelligence or 'brightness' of the left brain - a great combination for formulating marketing campaigns! Over the years the name has proven to be both, catchy at first as well as memorable!
What we do?
The team's expertise includes, and is not limited to:
Digital Marketing
Digital Campaigns
Search Engine Optimization
Search Engine Marketing
Social Media Marketing
Website Design and Development
Online Advertising
Designing
Content Creation
And everything else Marketing and Advertising related!
Why we do it?
Bright Brain is driven by a team who are not your typical 'agency walas', but are also focused on sales and business performance. Exposure of the leadership team to the impact that branding, positioning, and marketing could have on sales efficiency, along with the advent of the digital media over the last decade, led to the birth of Bright Brain and its evolution into its current avatar.
How we evolve?
One of the core values at Bright Brain is Learning and Sharing. Everyone loves to stay abreast not only in the digital space but about our clients' businesses as well. Implementation of this knowledge is tracked and rewarded internally.
Social responsibility in social media
We've always chosen clients as well as employees that are always above board. Whether the kind of services that are being offered or the messaging to the target audience, we ensure we steer our clients in the right direction and stayed away from opportunities that did not align with this principle.
Need of the hour for social media
As content creators, curators, and advertisers, the agency plays a crucial role in ensuring that Social Media stays a safe and happy place for all stakeholders.
There has been a lot of focus on the ill effects, as well as the potential for misleading and misrepresentation through social media and specifically now, through "Influencer Marketing" (who hasn't heard of the Fyre Festival?).
The success of social media depends primarily on the community that uses it, and this community should be aware of its responsibility towards the hygiene of the platform, stringent rules and regulations won't need to be drafted.
Having said that, platform owners need to have checks and balance in place, since Social Media Abuse and Trolling will always be a part of this digital life.
We learned the hard way...
Digital Marketing and Social Media is a double edged sword, because while most of us use social media and are exposed to digital marketing, we're sure other agencies would agree with us when we say that the nuances of it aren't easy.
The Two Key Takeaways
Setting realistic expectations and not promising the stars to clients. Looking at and analyzing the data and not just going with your gut feeling for what will work
They work with us...
Some of the clients we've the privilege to work with are:
Force Motors

ElectroMech

Taj Madikeri Resort & Spa

Taj Holiday Village Resort and Spa

The Gateway Hotel, Hinjewadi

Taj Fort Aguada Resort & Spa

Paranjape Schemes

ISDI (Indian School of Design & Innovation)

ISDI WPP School of Communication

ISME (Indian School of Management & Entrepreneurship)

Sahyog Homes

Sayaji Group

Express Clinics

Karnani Developers

Alchemy Life

Onward Technologies

Sweetish House Mafia
Industry as we foresee
The most exciting thing for us about the Social Media space is its constantly changing nature.
When a platform like Snapchat could lose over a Billion Dollars of market value because of just one celebrity tweet, this is a space that needs to be watched with a Hawkeye.
With the growth of mobile penetration in our country (by 2022, the number of Smartphone users in India is expected to reach around 442 Million) and more and more regional language content being produced, it is clear this is a space that is only going to grow, and relevant and engaging messaging is the way forward.
As they say, yesterday is not ours to recover, but tomorrow is ours to win or lose, that's the entire Digital Marketing experience explained.
A day without Internet
We can't even imagine answering this question, just thinking about it gave us all a severe anxiety attack.
Lastly, are you hiring?
We are always on the lookout for individuals who take pride in ownership of their work and accountability for the success of their customers, the organization and themselves. Anyone who wants to be the next Bright Addition can reach out to our Happiness Officers at hr@brightbraintech.com