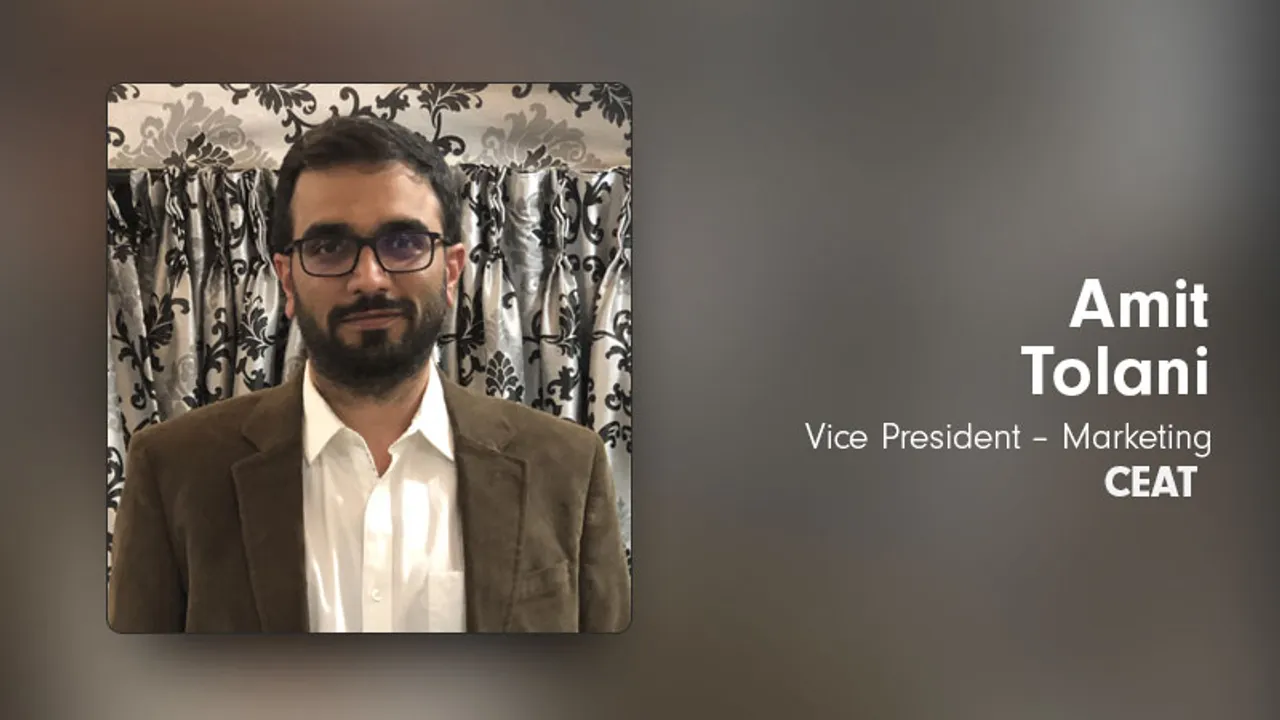 CEAT Ltd., has appointed Amit Tolani as Vice President–Marketing. Tolani will be based out of CEAT's headquarters in Mumbai and will be responsible for spearheading the marketing initiatives of the company.
Tolani's appointment as Vice President-Marketing is a testament to CEAT's vision of cultivating leaders out of its internal talent.
Tolani has been with CEAT for over 13 years and has experience in domains like: After Market Sales, Supply Chain, Strategy and Strategic OEM Partnerships. Before becoming Vice President-Marketing, he led CEAT's OEM business, which included sales & business development.
He also has experience in the field of International business and has managed CEAT businesses across Americas, Europe, Africa, Middle East and South East Asia.

Commenting on his appointment, Arnab Banerjee, COO, CEAT Ltd said, "We are delighted to have Mr. Tolani as the newest member to spearhead our marketing organization. He has played a significant role in CEAT's growth journey. I am confident that his rich experience across various business verticals will prove to be an asset in achieving the vision of our company."