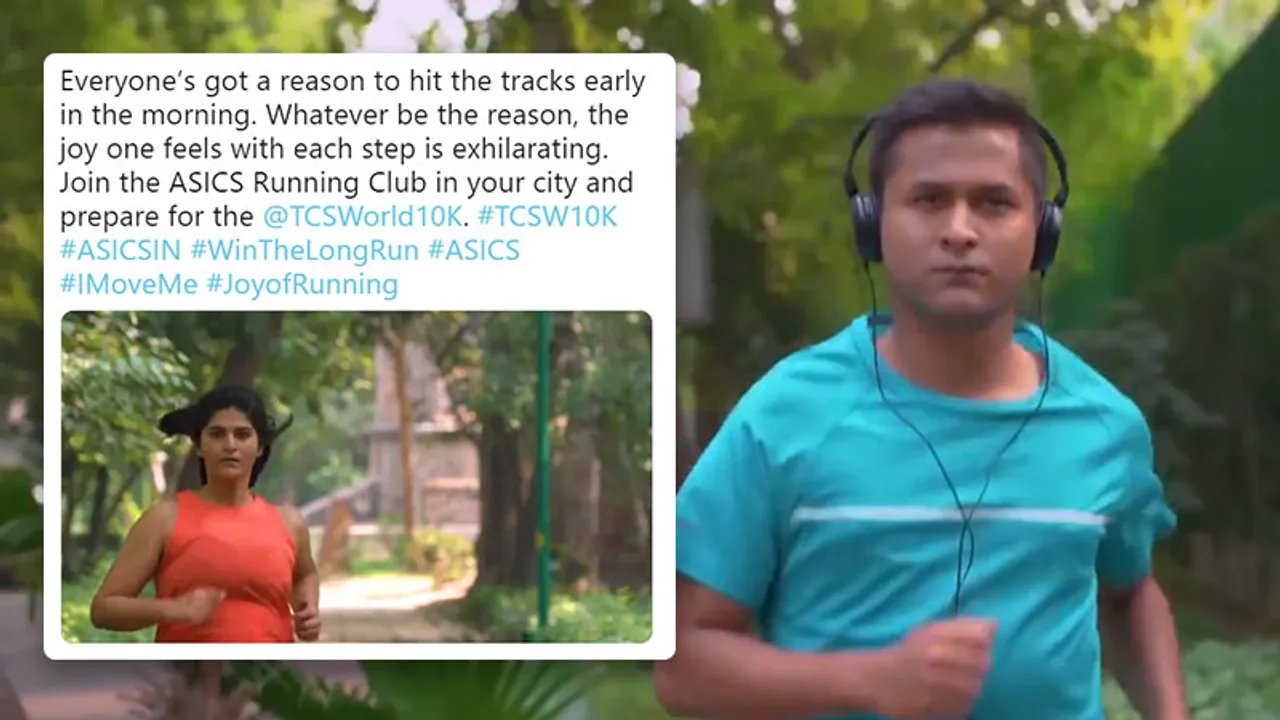 ASICS India encourages people to go out and run with their latest campaign "Joy of Running".
Through this initiative the brand announces their association with the upcoming TCS World 10K Run 2019 as their official 'Sports Goods Partner'.
Apart from being the official 'Sports Goods Partner' at the TATA Mumbai Marathon for the last 10 years, the brand has been associated with athletes across the sports spectrum and provides them with the right gears for their A game on the field.
ASICS' recent initiative captures people across age groups to showcase the impact that running has on their lives. For some it is a spiritual experience, for some running means freedom and for others it's a way to spend time with their loved ones. Through each example, the viewers get a different perspective and insight into the whole experience of running.  It encourages and inspires people to run even if it means a little sacrifice of our morning sleep. It inspires people to adopt and propagate this habit if not for anything else, for the joy of running itself.
This digital film captures the exhilarating experience of running in a very genuine and realistic way. The viewers can easily relate to the people in the film and it certainly leaves an impact on their minds. For a brand that translates into 'a healthy soul inside a healthy body', the film reflects the brand ideals and philosophy.

Commenting on this initiative Rajat Khurana, Managing Director, ASICS India says, "ASICS is synonyms to running, and it is our constant endeavor at ASICS to present technologically advanced products for our consumers in footwear and apparel that help runners in achieving their goals efficiently. As global leaders in running, ASICS has been a constant partner for runners across the globe. We are delighted to announce a three-year association with TCS World 10K in Bengaluru as the official "Sports Good Partner". Through this association, we wish to keep enabling athletes and amateur runners to push themselves in achieving new goals and help enhance the overall running culture."