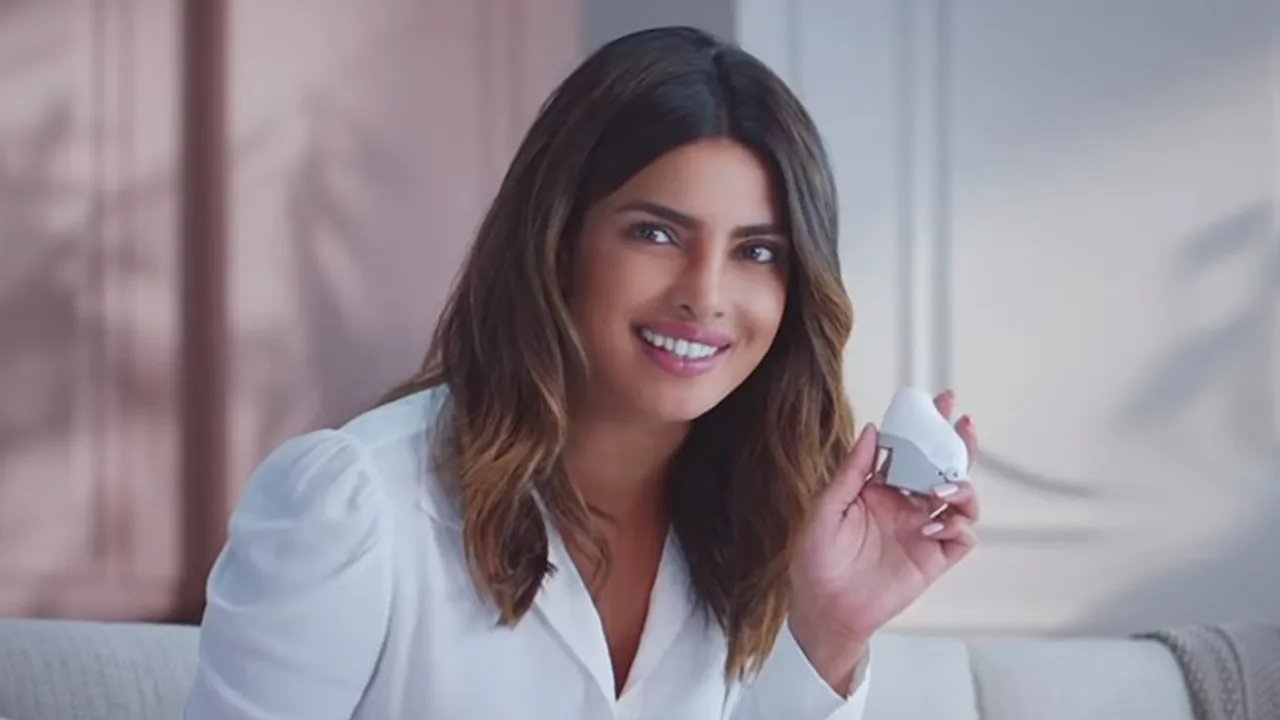 India is a country of over 38 million asthmatics with only 10% who use inhalers! There is a lack of education on the subject. People haven't had proper conversations on the benefits and "normalcy" on the usage of inhalers. Inhalers have often been perceived as embarrassing and people avoid conversations around them.

The notion that an asthmatic is not capable of leading a healthy, happy life was what made Cipla and their digital marketing agency Schbang conceptualise the #BerokZindagi campaign.

Why?

What India needs the most is the awareness around asthma and the right treatment i.e. inhalers.
The goal was to spread awareness around inhalers and eliminate the stigma around its use. The campaign also aimed at addressing some common myths and misconceptions around the condition and the use of inhalers.

For this, Cipla needed someone inspiring, who has gone through the same struggle, to be the face of the campaign, via means of story-telling and education.

Who better than global superstar Priyanka Chopra, an asthmatic herself?

They also sought help from a community of reliable medical experts to shed light on the truth and help dismiss the assumptions.
The TVC Launch

Marking the start of the campaign's first phase, Cipla started off the campaign with teaser videos starring Priyanka Chopra to build intrigue. This was followed by the ">TVC where Priyanka shares her journey as an asthmatic right from the tender age of 5, but how she's been unstoppable. This video crossed 18 million views and marked the start of the #BerokZindagi campaign!

The campaign garnered over 80 million impressions on Twitter and the conversations with the hashtag BerokZindagi was trending for over 1.5 hours on the platform. This was followed by blogs and social media posts to spread the message further and more effectively.

After a successful launch, to keep the buzz fresh, Cipla conducted a Facebook live session with Rajdeep Sardesai and Dr. Jaideep Gogtay, Medical Director, Cipla Ltd. to educate the audience and answer questions live that were sent in by the Facebook and Twitter community. With over 8,000+ viewers live and an organic reach of over 53,000+, they created quite a chatter.

In just one month the campaign recorded a combined reach of over 70 million and over 10,500 conversations around #BerokZindagi.

Time To #OpenUpToAsthma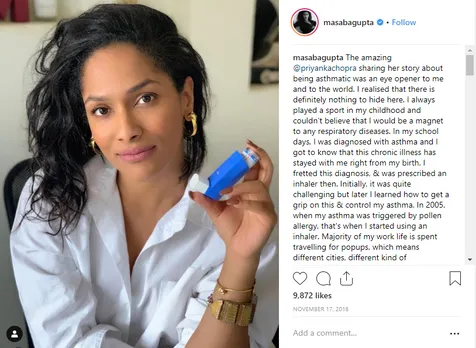 It was now time for people to speak up. The second phase was #OpenUpToAsthma where Cipla encouraged the audience to talk about asthma and their experiences with it.

The Logical Indian posted about Priyanka Chopra's story of dealing with the condition and urged people to come forward and share their stories. This was later shared by Priyanka Chopra herself and Breathefree.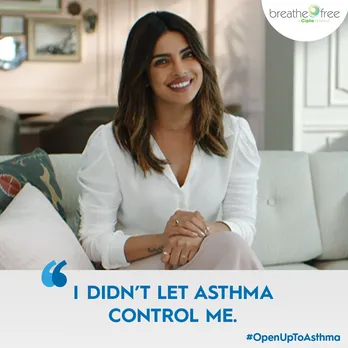 With an engagement of over 45,000+ and over 100+ stories being shared, the post was an instant success.

Next up, influencers and celebrities from various fields came on board shared their stories. The campaign saw the likes of Masaba Gupta, Tisca Chopra and Charlie Chauhan share their inspiring stories. This then inspired their fans to #OpenUpToAsthma!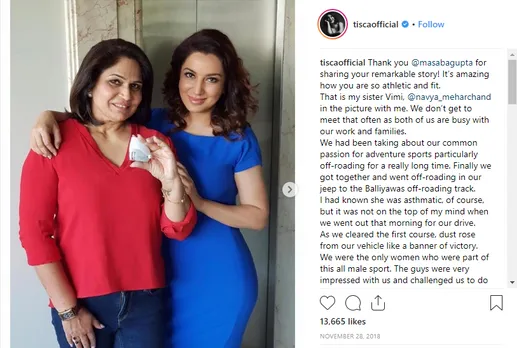 This phase also included participation from influential pages and individuals like mommy groups (Tiny Steps & UNIMO) and Humans of Bombay. HoB helped with interviewing asthmatic runner, author and entrepreneur – Sumedha Mahajan who shared her story of how she, with the help of inhalers, managed to run many marathons. This phase saw a total of 18,000 conversations, 2,300+ stories and a reach of over 100 million.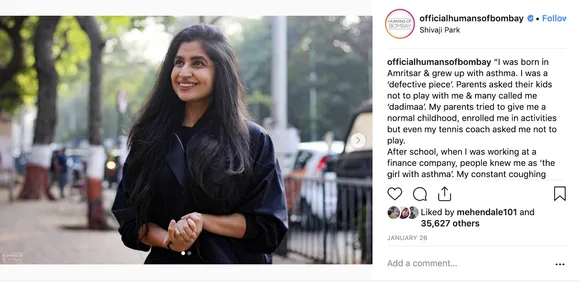 Time To Bust Some Myths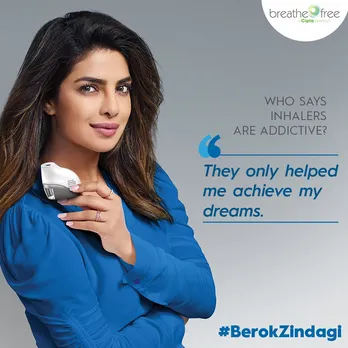 Myths and misconceptions were the reason the campaign started! Throughout the first phase, Cipla received many questions and myths around the subject. These queries were a realisation for Cipla to address such myths. To tackle them Cipla released a ">video with Priyanka Chopra. She addressed myths like 'Inhalers are addictive' or 'inhalers stunt a child's growth', etc.

Even on Twitter, the conversations around the myth busters and the hashtag OpenUpToAsthma garnered over 100 million impressions and trended for over 3 hours in the country.

The video was later divided into small snackable videos which were shared on social media platforms garnering over 25+ million views.

Influencers like Hiba Nawab and Daljeet Kaur also shared the myths they faced as an asthmatic. The message on the myths was further amplified through static images, blogs and other forms of innovative posts.  

Speaking on the success of the campaign, Akshay Gurnani, CEO & Co-Founder, Schbang, shared "In a country where asthma and COPD are considered to be a stigma and inhalation therapy is looked down upon, we wanted to take on these myths and misconceptions head-on. Who better to make this movement a viral success than the asthmatics themselves! Priyanka Chopra and other influencers opening up about their conditions fueled a movement and in just 5 months we collected more than 2,500 inspiring stories from all across the country. We also saw parents sharing stories of how their kids live a completely normal life as long as they have their inhalers with them, which is their superhero."

My Inhaler, My Super Hero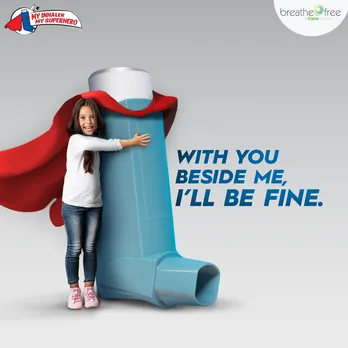 The 4th phase of the campaign was directed towards the pediatric group. Insights suggest that 'children are extremely sensitive and are ashamed of using their inhalers in public. They are often scared that they may get bullied or be treated differently by their friends'.

To help them be comfortable using their inhalers, Cipla conducted the My Inhaler My Superhero contest. Kids were urged to share drawings of their inhalers as superheroes! The gratification? A chance to meet Priyanka Chopra! The contest has seen a participation of over 700+ entries & counting. Influencers like Krissann Barretto and Charlie Chauhan too joined the conversation by sharing their childhood stories.

Valentine's Day

Valentine's Day is all about love, not necessarily between a romantic couple. Cipla saw it as a day to celebrate the relationship between an asthmatic and their support system. Be it a mother who carries her daughter's inhaler as a backup or friends who stand up for their friend against bullies or even a sibling who assures the normalcy in an asthmatic's life and help them live a #BerokZindagi!

Cipla shared stories of 2 asthmatics (Sharmistha Chatterjee and Divesha Jain) on how they found support and love from their family during their asthmatic journey. These posts saw a combined engagement of over 953,000+.

They also received encouragement from influencers like Parupalli Kashyap and Priyadarshini Chatterjee who shared their stories on how their loved ones helped them through their journey.

With the success of the #BerokZindagi campaign, Nikhil Chopra, India Business Head, Cipla, shared "The biggest challenge at hand was to change patients' perception of respiratory conditions such as asthma and drive adoption of and compliance with inhalation therapy. Most importantly, our ambition was to change attitudes and make uninhibited living a habit. This campaign is in line with our larger purpose of 'Caring for Life', and aims to go beyond drugs and devices to shape the respiratory health ecosystem with the eventual outcome of ensuring accurate diagnosis and prescribed treatment for respiratory conditions in India."
The Schbang Touch
This campaign wasn't just for a select group of people! This was a revolution waiting to hit every person in the country, and just one platform or just one phase wasn't enough to cut it.

Schbang, took to a holistic multi-platform approach divided into multiple phases. They tapped into every touch-point like the website, social media, search engine optimization, paid media banners, influencer outreach program, offline activities, etc. The campaign helped to spread awareness to asthmatics and non-asthmatics across the country.
Sharing their thoughts on the campaign, Disha Daswani, Group Creative Manager, Schbang, shared "In a country that is progressive, you would be surprised by the number of people who are unaware of the truths of Asthma and still look down upon it. Some are scared to even get a diagnosis! Hence to break the perception, we married Priyanka Chopra's unstoppable personality to the cause of living a Berok Zindagi in spite of having Asthma. The tonality we chose was in sync with our entire cause - honest, upfront and conversational. Our objective was to get people talking about it since there was nothing to hide. The result? Inspiring the whole of India to #OpenUpToAsthma and live a #BerokZindagi."