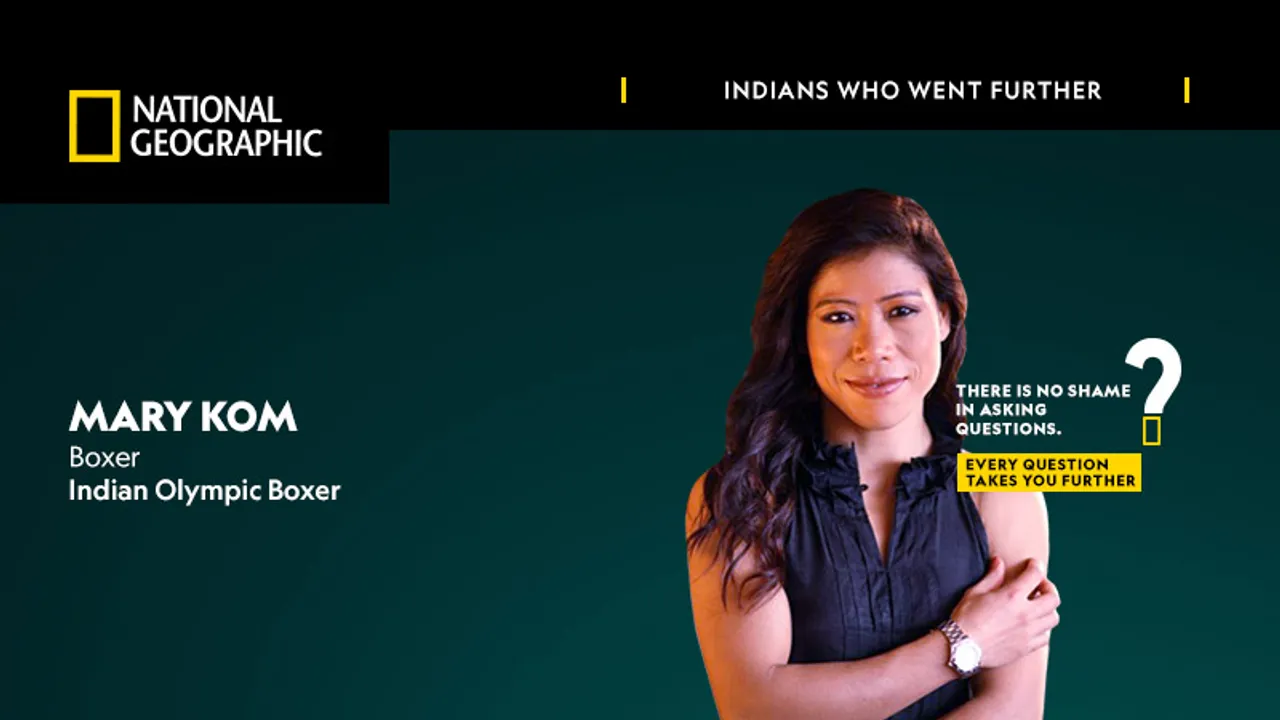 "Don't let anyone tell you, you're weak because you're a woman" – said Mary Kom, Indian Olympic Boxer, the only woman to become World Amateur Boxing champion for a record six times, and the only woman boxer to have won a medal in each one of the seven world championships, said on the occasion of International Women's Day in 2016.
It would be easy to share
all her sporting and real world achievements in a very long list of awards and
accolades. But, how does one encapsulate the battle against stereotypes, the
struggle of going against all odds, the hard work that a mother of three put in
– words can't do justice to the relentless efforts Mary Kom put in, asking the
right question at the right time.
Standing tall in the
face of atrocities, Mary Kom is known to take any hurdle thrown at her under
her stride and very gracefully at that. In a memorable incident, Mary was a
couple of kilograms overweight when she arrived at Poland for the 13th
Silesian Open Boxing Tournament. Surprising every soul present there, Mary did
'skipping for an hour' straight to drop the excess kilos and make the cut.
As a part of our
ongoing series 'Indians Who Went Further', Social Samosa proudly presents Mary
Kom – the Meethoileima of India as she shares stories of the blood and sweat,
invested in reaching where she is today.
Right answers are derived from the right questions,
which take you further. One question in your opinion that changed your life completely,
carving you into the person you are today?
People always told me 'You can't! This is
impossible.' This actually kept me going and helped me become the person I am
today. 
The Indian society is challenged by the shackles of
dogmas and stereotypes, many of which you have known to go beyond through
perseverance and courage. Which have been the biggest hurdles you had to get
through?
Women can't do
everything. Boxing is a man's game. These and many, many more stereotypes were
thrown my way. But my determination kept me going.
What are the questions you ask when stuck in a
deadlock?
I don't see anything
in life as deadlock. Life is about challenges but my job is to face it head on
and I like it that way.
Tell us how asking the right questions have made you
stronger and helped you get further in life?
There is no shame in asking questions. Questions will always lead you to answers. Every time people had questioned or raised doubt I have answered with positivity, proved nothing is impossible. Whether it was to chose boxing at the beginning, or wining gold after becoming a mother of two; winning 6th gold at WC at the age of 36 and now I aim for a gold in Olympics.
What would be the three daily habits that you helped
you further your growth into becoming what you are today? How did you inculcate
them in the first place?
Discipline;
discipline and discipline. It has never happened in my life that I have not
trained at least once a day.
Who is the one person you look forward to and who has inspired
you to shatter the glass ceiling?
Muhammad Ali - he is
my idol!
Looking back which is the one moment that made it all
worthwhile?
Winning the Olympic
Bronze Medal! Standing there on the Podium, it gave a voice to Indian women as
I become the first Indian Woman to win a medal at the Olympics.
Which was the one advice/tip that helped you conquer
all your fears?
Never give up. Think
out of the box. Bounce back when the chips are low.
Well begun is half done! Please
share a few tips for those who're pursuing their dreams and
need that inspiration to take the first step
Follow your dreams. Road blocks are not to cease your
journey but start them with renewed vigour and zest. Confidence and
determination will help you achieve the impossible.