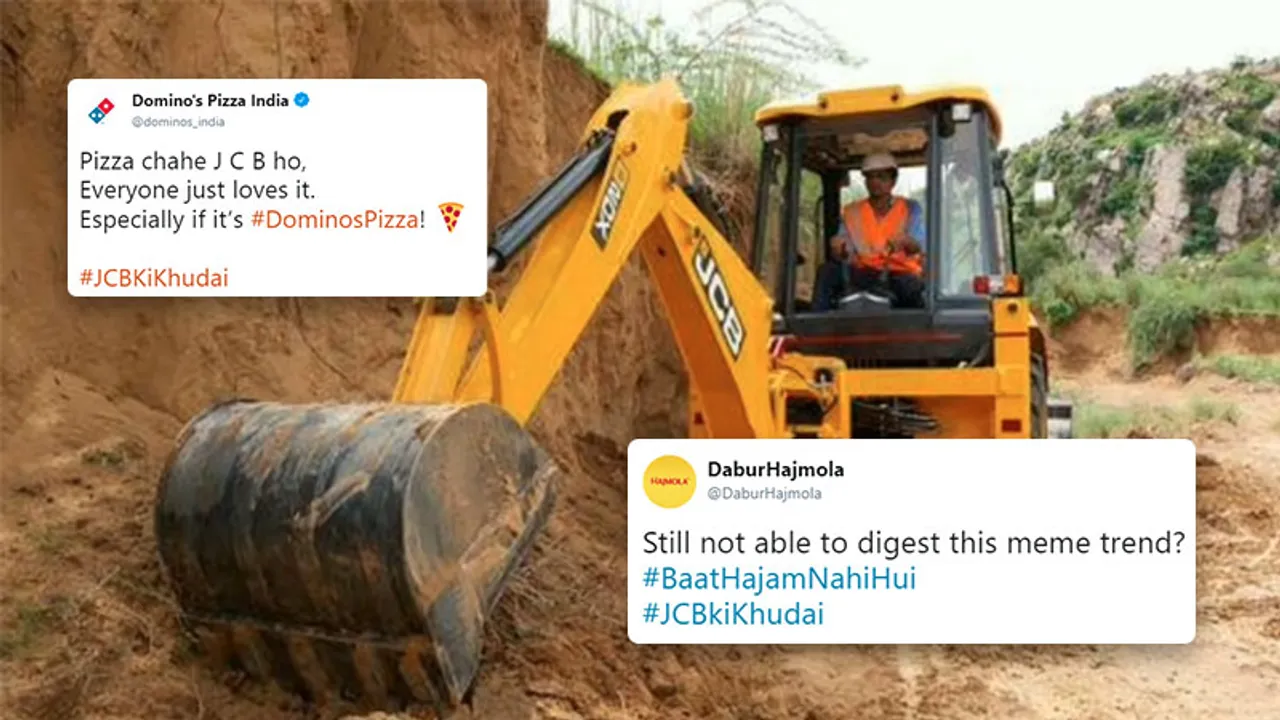 Brands like UberEats, Domino's, Hajmola, and more were not far behind in latching onto the moment when 'JCB ki khudai' went viral across social media. These JCB topical posts by brands will amaze your creative minds.
On Tuesday while the 2019 Election Results fever was just going down, brands were gifted with yet another rigorously trending meme template- 'JCB India ki khudaayi' and this led to JCB topical posts.
While the source of this trend was rather vague, some speculations pointed at the picture of a groom in Chattisgarh who rode on JCB instead of a horse for his wedding baarat whereas most others pointed at the JCB machine digging into the ground simply having gone viral from increasingly multiple YouTube videos going online. These showed Indians being rather amused as they stop to wait and watch the JCB machine simply doing its digging work, hence the #JCBkikhudai. Yet another source attributes the trend to a reference to JCB in a political speech by an MP.
Interestingly, on meme pages also JCB went viral a popular meme with Sunny Leone posing with a JCB machine and she sportingly replied to the trend on her official Twitter handle saying, "Career change, LOL."
The momentum reached such a peak that, JCB India addressed the trend officially:
It sure is a real treat when these memes are not only hitched with relevance to the brand but also real-time events. Some brands successfully filled in IPL, movies, elections etc. as an aid to further push this trend ahead. Let's dig in now?
If you too landed upon such impressive moment marketing on JCB, mention them in the comments section below or write to us at content@socialsamosa.com