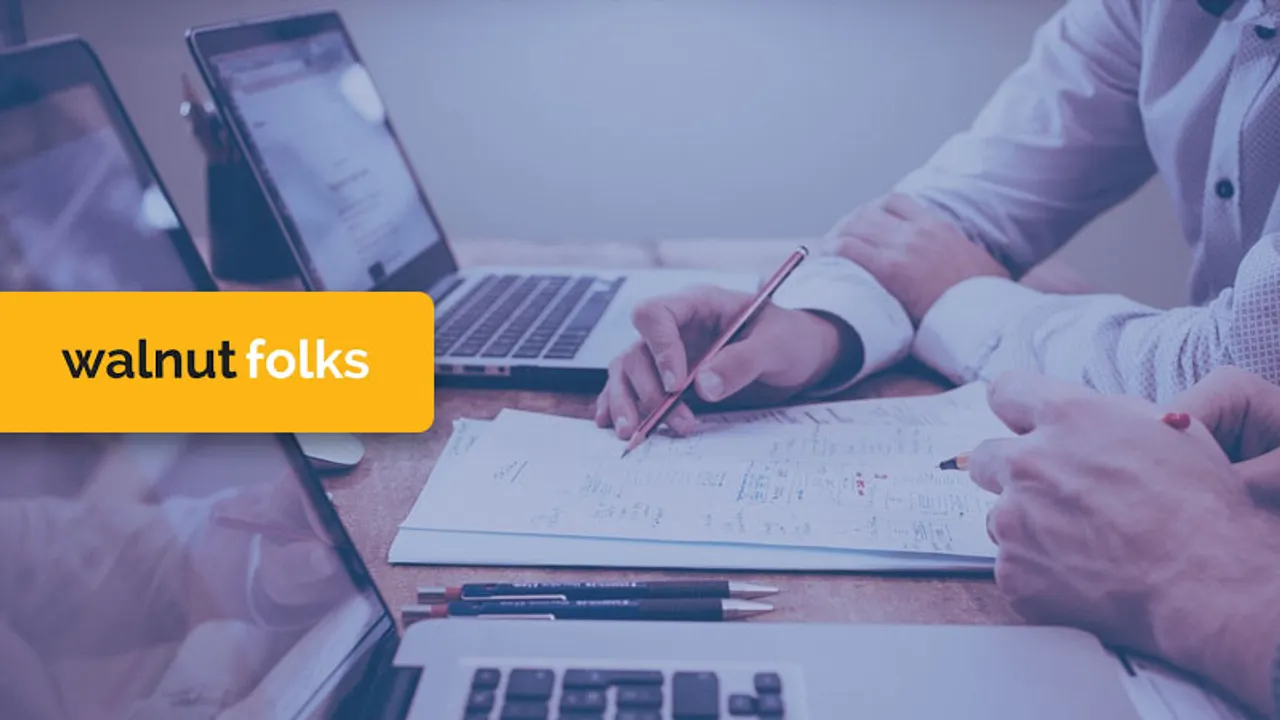 Who are we?
Our left brain dominates logical
thinking, analysis of patterns and data whereas the right helps us emote.
Typically, most brand communication gets either of the two right, very
data-driven monotonous conversations with consumers where they don't end up relating
to the brand or so creative that you end up liking but not really buying the
product.
What a brand truly needs is a
well-balanced mix of the two. 
Walnut Folks is a holistic growth
driven marketing agency with expertise in data, design, and technology. With
over 8+ years of experience in entrepreneurship, and working with the biggest
agencies, the founding team hails from the most reputed institutes of the
country. We understand the startup ecosystem and believe in creating frugal
marketing solutions.
What's in the name?
Potatoes are cool, but have you ever heard of a nut that is equally likeable as a snack, main course, and dessert? No matter how experimental you get, walnuts never disappoint. They might change their state of matter as per your needs and for your comfort but never forget their purpose - getting your body rid of the bad and giving it the good. Versatile, strong - headed and highly advantageous, we are exactly like the walnuts.
When you put together masters of
logical thinking and experts in creativity together, it's a wholesome brain
more like a Walnut - strong, and rich in value. See it?
What we do?
At
Walnut Folks, we provide brands with the modern techniques that help them make
their own mark in the market. Among the many services that we provide our
clients with, some are
Social
Media Marketing
Search
Engine Optimization
E-commerce
Optimisation
Website
Development
Brand
Identity Design
Content
Marketing.
Influencer Marketing has proven to be
one of the most cost effective methods, and with adequate R&D we have
created a specialised platform for the same, Confluencr.
Why
we do it?
If we told you to think of a Marketing
agency, you would automatically think of big metropolitan cities like Mumbai,
Delhi, Bangalore, Hyderabad or Pune. Cities like Nagpur wouldn't cross your
mind.
And we have always wanted to change this. We want to ensure that people don't need to move their whole lives outside their hometown to pursue their dreams & careers like we had to. Especially not in this digitally evolved world. They don't have to go to Mumbai or Delhi to pursue a flourishing marketing career. And that is why for the last year, we have been operational in Nagpur, Calcutta, and Mumbai. We aim to add a few more Tier 2 cities this year.
Also, we have in our exhaustive experience as marketers seen how the industry has changed to demand different things & we find it quite unfortunate that a lot of marketers in our country don't understand data-driven marketing and it's all hunch based.
We believe in the power of data and
quality content, the only two weapons with which this giant beast can be tamed.
And, this challenge makes us wake up every day.
How we evolve?
Walnut
Folks is never static and dynamism is the code we live by. We believe in
growing, & helping others grow with us. We aim at creating a complete
ecosystem of skilled marketing professionals in the city. Since we are heavily
reliant on tools, are always looking for newer technology to make our work
sharper.
By
keeping ourselves well updated with the latest breakthrough, well equipped with
frameworks through reading up on brands and constantly investing in research
& development to add to our value, we always stay ahead of the curve.
#NerdAlert
Social responsibility in social media
You ought to be real and positive at the same time is what Walnut Folks lays emphasis on - both for the clients and the agency. In a world full of clickbait, we want to optimize for a longer run, giving out raw, unpolished and quality information. Be it with brands or influencers, just like Kendrick Lamar we ditch the photoshop and aspire to be always real and relatable for our audiences.

Need of the hour
Social Media Marketing and other forms of digital are not generating enough RoI, due to high CPCs that we ought to pay to Facebook and Google. But what this era has definitely seen a rise in, is the trend of Influencer Marketing and we suggest more & more brands to tap on this golden opportunity.

Confluencr, a brainchild of Walnut Folks, is a platform that enables hassle-free measurable influencer marketing campaigns. 22% of marketers feel that Influencer Marketing is the most effective way of adding a new customer, so any efforts in the direction are surely not wasted.
We learned the hard way
A lot of people don't know what a walnut looks like...
Did
we just share that?
Most of our successful brilliant
impactful campaigns have been conceptualised in washrooms.
We promote loo breaks vehemently at our office!
They work with us
At
WF we have primarily focussed on creating an impact on B2B brands that have
always resorted to traditional marketing.
Some
of them are mentioned below.
Inspirus, an overseas education consultancy in Mumbai
FABS, a leading Management college in Mumbai
Cranfield University UK, postgraduate and research-based university incorporated by Royal Charter of UK.
In logistics, BVC Ventures - World's leading precious logistics group
Sopariwala Exports - a leading export house with 100s of product lines.
Afzal, one of the top hookah brands around the world is also a brand on board with us.
4Fruitz - a multinational confectionery brand
KCC Construction Group
Industry as we foresee
Alexa, Siri,
Cortana - personal assistants or eavesdroppers?
With rapid
innovations like voice search we now have a device the consumer pays for, for
his own data to be collected and then used to sell products to him.
And, that's just
the beginning of how marketing is evolving. Increasing CPCs are a signal that
paid marketing would become essential to the survival of any brand. This is
where it's critical for brands and agencies to optimise the right marketing mix
and ensure that authenticity wins over deep pockets!
A day without Internet
We
are huge pioneers of the 'Internet Detox' and suggest this therapy to everyone
right from our team to our clients. Our work is majorly replicating real-life
communication and experiences into the virtual world, and for that to happen,
we need to engage in some real experiences. Sundays we discharge the phones and
resort to pigeons!
Lastly, are you hiring?
Yes, of course we are!