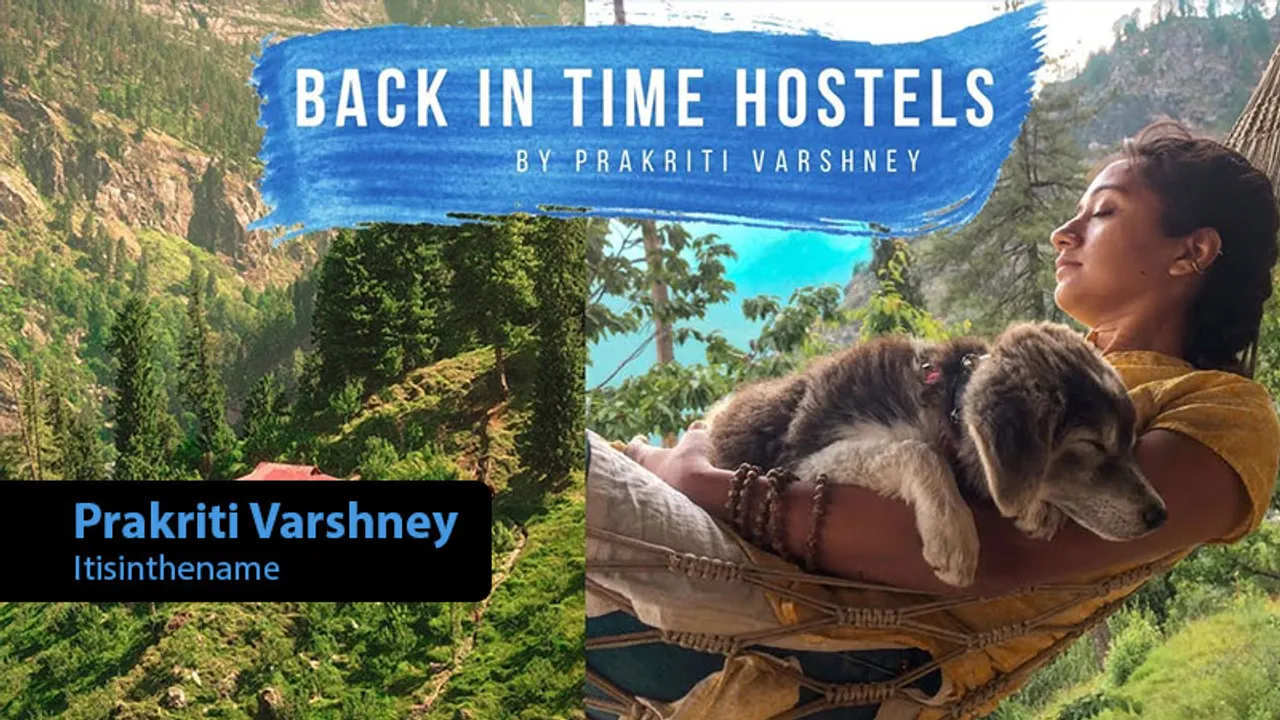 The 22-year-old travel blogger, Prakriti Varshney, has been treading on for two and a half years now on the road less travelled of the scenic Himalayas.
Prakriti is a solo trip enthusiast and we could place a bet you'll first discover her travel destinations only when she takes you through them. Whether it is Dzukou Valley, Longwa village, the Ziro Festival of Music or Kanamo Peak, she rightly describes them as the 'best kept secret' or 'hidden paradise' in her blogs.
She wishes to inspire the girls of India to follow their heart, be bold to not only travel but do whatever makes their world a happy place. Her bio 'I travel solo in India and I feel safe in India' followed by a thorough guide to trips to unexplored heights in the serene mountains sure is an assuring guide if you were hesitant to backpack.
Excerpts
Who am I?
Prakriti Varshney, a solo traveller whose aim is to explore the untouched parts of India and inspire the girls to come out of their shells and follow their heart. It doesn't require to be traveling only, it can anything that you wish to, all you need to be is strong and bold and the world will become a happy place to be in. I have been travelling in India from last 2 and a half years, solo mostly and to the remostest parts all across, and I have not ever faced any threats to not be out there. I am currently running a little backpackers hostel in Manali which has made me completely independent and even more stronger to face the world.
My journey
I started traveling full time suddenly. I quit my job since I couldn't bear 9 to 5 anymore and took a month-long winter expedition to Spiti which changed my entire life. There is no going back.
My family
I do not have a team, though a friend and my sister help me out when in need.
What's in the name?
So,
my name means nature, and my love for nature is very vivid to the world. I
love, respect, care and do anything to save nature, so yes my handle says It is
in the Name.
My mission statement
I
wish to write a book about my solo journeys and climb Mount Everest. It is my
dream to be atop the highest point in the world. It will be only for my
ultimate desire. I will not document it.
I work with
Google, Wrangler, Kiehl's, Tripoto, Castro Active and many more.
My WTF moment
I was hitchhiking in Meghalaya to the Nokhalikai falls with high fever and rains when I almost lost my bag. The guy who gave me lift asked me to leave my rucksack in the car since he will take me back to Shillong with him, so I left my bag and decided the time to meet him near the gate of the falls. I enjoyed my time at the falls and came back on time when I found he was not there and it was still raining and dusk.
I started walking towards the centre point being 5kms away, Shillong 90kms and my bag lost. After walking for a km and not finding him, I stopped a car again to ask for help and lift. I explained the whole situation and he agreed to help me as much. We drove only about a km when I saw his car and understood that he might have just lost the track of time. I was relieved, my bag wasn't lost and he, in fact, dropped me to Shillong safely. The world is a better place, our mind creates horror stories somehow. Isn't it?
Stay tuned for…
I will be going to be active on YouTube, and create visual content for it. Also, a lot of adventure sports training if everything falls into right place. I can't disclose the brands as of now.
Am I hiring?
Wish I could, but I only make money for my bread butter and travels currently.
Prakriti Varshney who is now a happy, independent founder of the 'Back In Time Hostel', located in the hilly terrains of Manali is sure to welcome you at this cozy abode, to go back in time when life was calm and simple.