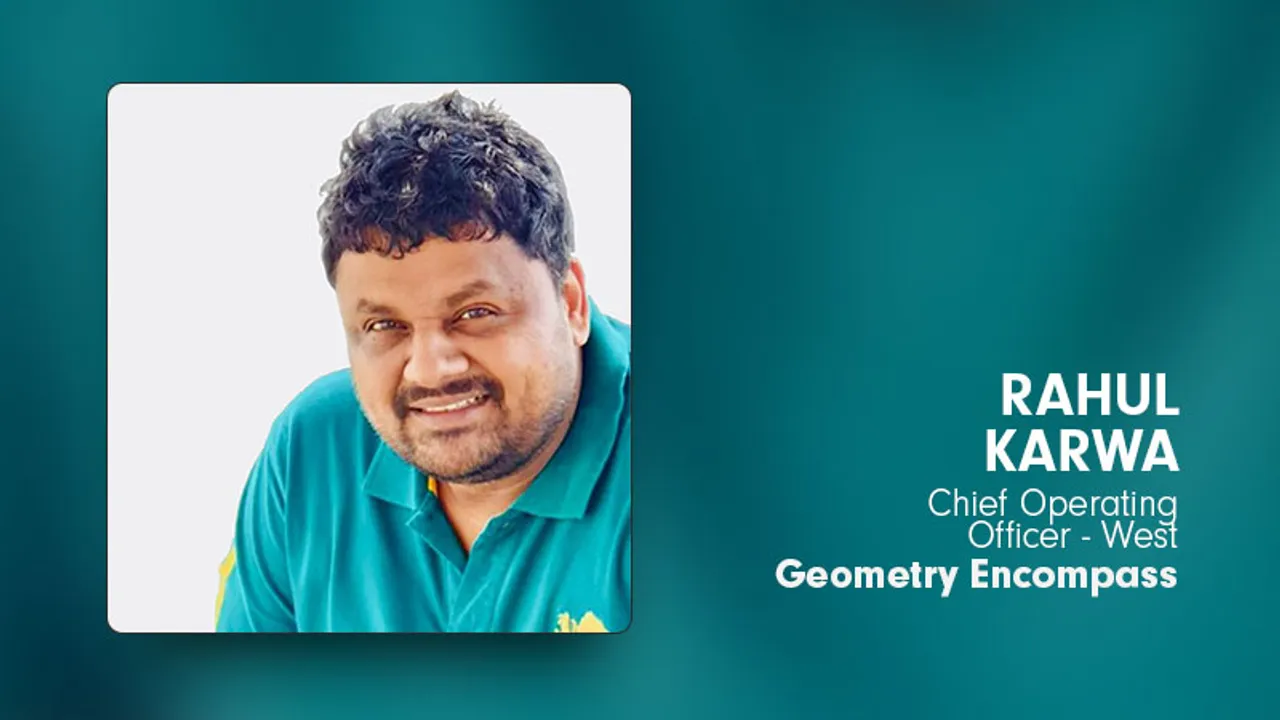 Geometry Encompass, a part of WPP, appointed Rahul Karwa as their Chief Operating Officer (COO) - West. He will operate out of the Mumbai office.
In the past, he has worked with the agency in the capacity of Managing Partner. During his last assignment at Geometry Encompass he took up the responsibility of setting up a new-age activation agency called Engage at Encompass. Within the short span of one year, Engage became the fastest growing strategic business unit within the Geometry Global Encompass Network (GGNE) and soon after, established Encompass as a leading Activation Specialist for clients.
With over 19 years of experience, Rahul has worked with numerous companies and media agencies. Before rejoining Geometry Encompass he headed The Bucketlist, a full-service experiential marketing agency, as the Chief Executive Officer. In his previous stints, he has worked as a specialist Rural Marketer at Ogilvy Action, as Brand Head at DDB MudraMax (Experiential Marketing, West) and Senior Vice President at WPP. He has also worked as Planner at Reliance Capital (2007-2008).
On joining Geometry Encompass, Rahul said, "I am happy to be able to come back to Geometry Encompass, in many ways it's almost like coming back home. In my new role, I hope to support the agency in its growth journey and to drive operational excellence across the portfolio of services. I look forward to leading this team of innovative disruptors."
Welcoming Karwa aboard, Roshan Abbas, Founder and Managing Director, Geometry Encompass said, "In our attempt to build the agency of the future we are always on the search for new talent and sometimes we find people who have been on a journey with us before. Rahul has delivered exceptional results in the past while leading Engage. Now that he has rejoined us in this journey, I believe we are now stronger than ever. I welcome him aboard."