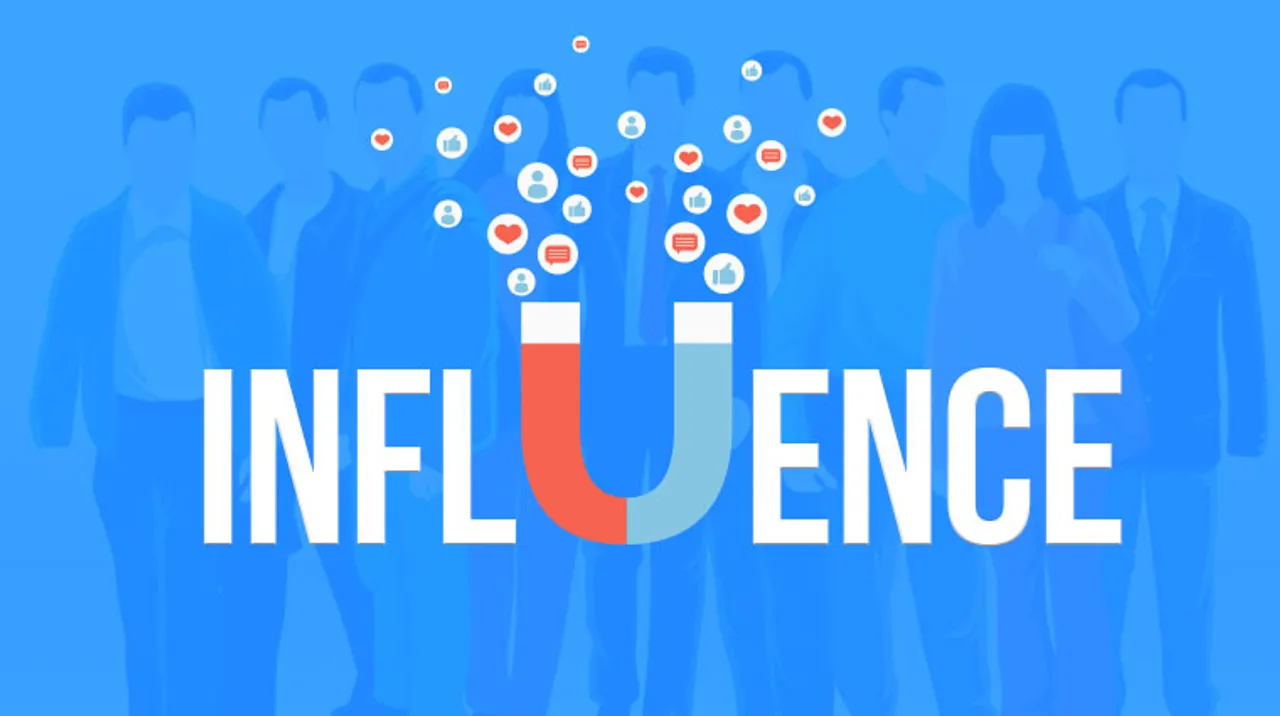 Influencer Marketing is estimated to be worth a $20 billion industry by 2020 and Influencer marketing campaigns are not just restricted to a single industry or brands anymore.
22% of 18–34-year-olds have made a purchase decision shaped by an influencer's endorsement. From big brand launches to smaller niche awareness campaigns, influencer marketing has a huge application scope.
For instance, using Influencer Marketing can work well for building brand awareness. Especially, when you're entering a new market in new geography.
When you're entering a new geography, there are numerous disadvantages like brands already having acquired a majority of the market share, the audience having trust issues with an unknown brand and more.
---
The power of micro-influencers
With the concept of influencer marketing gaining prominence, micro-influencers have created a significant impact on the segment.
Instagram influencers with followers between 1,000 to 5,000 are termed as micro-influencers and have witnessed a higher success rate. Data suggests influencers with less than 1,000 followers have five times higher engagement rates compared to those with over 100,000 followers.
Micro-influencers have a niche audience that is mostly is engaged with a more personal connection & rapport.
Executing Influencer Marketing Campaigns - Fundamental Tips
Social Media Platforms
Unless you have tailored a campaign that only suits one specific platform, it is advisable to tap and make the most of all social media platforms. A user present on a specific platform might not be as active the other.
Overtly Promotional
Social media users look up to influencers as a friend or someone they can take suggestions from and not as an advertiser. So, repetitive or frequent posts in shorter intervals or promotional language is a red flag. Give the influencers creative liberty and allow them to play by their strength.
Fraudulent Influencers
Fraudulent activities like influencers indulging in buying fake engagement cost marketers an estimated of $750m globally in wastage in the market.
India ranks in the top three countries with the highest number of fake activities with 16 million accounts, so you would have to create a process of cross-checking metrics to confirm authenticity.
Finding the right influencer
67.6% of marketers consider finding the right influencer the biggest challenge while strategizing. Depending on your product/service, TG, and message, select an apt influencer. For instance, a food festival at Bandra Kurla Complex would find maximum results in Mumbai Food Influencers.
---
Influencer Marketing Campaigns
1 Skittles - Exclusive the Rainbow, Taste the Rainbow
Skittles' Taste The Rainbow with Marcos Menendez was executed with the objective to get noticed and arouse curiosity amongst viewers. DDB Chicago conceptualised the campaign to make a Super Bowl ad but not on the Super Bowl.
Skittles announced that they will make a Super Bowl ad for only one viewer, which will be seen only by that one Skittles superfan.
A week later, they released four baffling videos starring David Schwimmer. Each video had the actor asking himself, "Is this the scene from the new Skittles ad which is going to be shown to only one person?"
Then on February 04 i.e. the Super Bowl Sunday, the exclusive ad was shown to Marcos, the brand's super-fan. And a million viewers across the world watched how Marcos reacted to the ad via Facebook Live.
The campaign received 1.5 billion media impressions and coverage in ABC's segment and won Gold in Cannes 2018 under Social & Influencer Lions.
2 Baggit - #PlayTheLifeGame
Baggit wanted to engage with the audience and build interaction for their new SS collection launch.
The campaign included a Baggit event with bloggers showcasing the products, a Q&A with them, and simultaneous interactions and content sharing. The campaign also had influencers sharing their stories, re-tweeting brand's tweets, and bloggers posts.
The campaign delivered 5,531,042 impressions. Unique Twitter accounts reached during this campaign were more than 2.8 Million.
More than 185 users participated in the campaign and they collectively generated more than 2765 conversations.
3 Allen Solly - #ShootForSolly
Allen Solly launched their campaign, #ShootForSolly to promote their Allen Solly Chinos collection. The objective was to attract young consumers and portray Chinos as an alternative to jeans and as a crossover between work & social.
The campaign tagged #ShootForSolly paired 11 eminent personalities from different walks of life with 11 budding photographers in a one day shoot that was styled, planned and executed between the 'model' and the photographer. These 22 participants created buzz on social media.
The hashtag #ShootForSolly reached 73,493 people and generated 712,203 impressions. On Facebook, #ShootForSolly had 1,16,279 unique engaged users with 28,69,430 as total reach and 32,71,202 total impressions.
4 Hotel Trident - #TridentSocialHotel
Hotel Trident invited social media influencers in the hotel, using social media platforms for everything.
Once they entered the hotel, they started Instagramming pictures and tweeting about their experiences.
The activity resulted in more than 1.2 million impressions of #TridentSocialHotel on Twitter.
5 Taco Bell - #MakePotatoGreatAgain
Taco Bell launched #MakePotatoGreatAgain with Tanmay Bhatt to introduce Crispy Potaco – a combination of Potato and Taco.
Sambit Dash, Head of Marketing for Taco Bell, Yum! Brands mentioned that Taco Bell only has 17 stores in urban areas and the audience for Taco Bell has been defined as millennials.
Tanmay Bhatt posted short clips with his seasoning of humour. The hashtag stirred a buzz around potato, attracting influencers such as Karan Tacker and Lady Gabbar. #MakePotatoGreat received 24,522,245 impressions, according to Tweetbinder.
Other food bloggers such as Mister Tikku, Food Talk India, and Munching Murmurs too were a part of the campaign on Instagram.
Video posts and creatives were also shared on Facebook. The digital film on Facebook has 215k views with 1k reactions and hundreds of people commenting on it.
6 Duroflex - #7HourMarathon
Duroflex rolled out the campaign called 7 Hour Marathon to express the importance of at a stretch sleep for a healthy body while using influencers.
The campaign started with Milind Soman tweeting that he plans to do a 7-hour marathon every day.
Thee tweet raised a few brows.
The brand then released their second video, where Soman clarified the confusion on the #7HourMarathon and discussed the importance of good sleeping habits.
The video received 5.1K likes on the brand's Facebook page and with 1,456 shares. The #7HourMarathon had 4.9M impressions, followed by online influencers promoting the #7HourMarathon message.
7 Axis Bank - #AxisThoughtFactory
Axis Bank launched a dedicated innovation lab called the 'Thought Factory'. To cover the launch on various social media channels, Axis Bank teamed up with influencer.in and tied up with technology bloggers.
The Thought Factory launch was attended and covered by them through live tweets and their blogs.
On average, the blog posts had 1000+ views, one of the blogs attained 1,81,000 unique page views.
8 Nike - What's inside Nike Air VaporMax?
Nike collaborated with an established YouTube channel, 'What's Inside?'. The channel created a series of sponsored videos, one of which was themed around what the channel is known for, cutting things in half.
The 'What's inside Nike Air VaporMax?' video garnered more than 6 million views and 47K likes. The campaign helped Nike build a buzz around the line of products.
9 Subaru - #MeetAnOwner
Subaru, an automobile company launched the #MeetAnOwner campaign to raise brand awareness. They worked with several influencers, varying from art to fitness.
For instance, Zach King made a video trying to impress the love of his life.
The video has gained more than 8 million views. The whole campaign had an overall engagement rate of 9% and increased brand awareness.
Best Social Media Brands 2019 is here to celebrate the best campaigns & most social brands. The Grand Finale is on August 06, at ITC Grand Central, Mumbai.