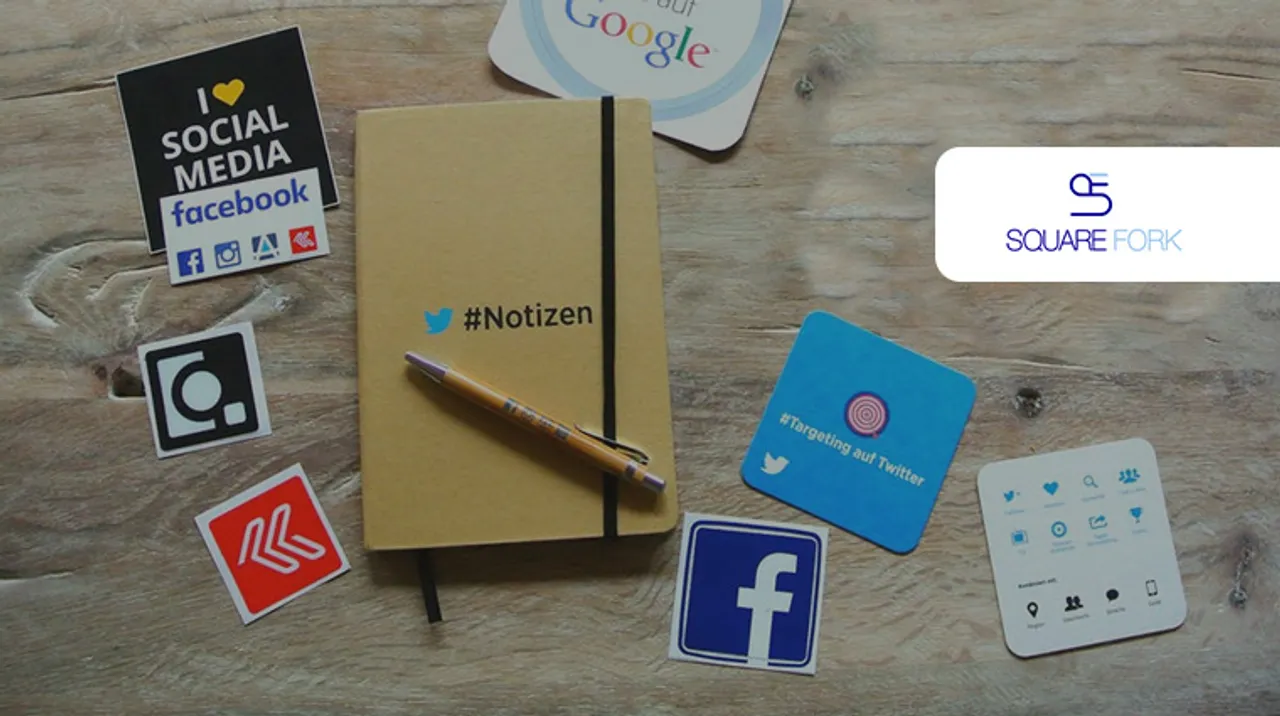 Who are we?
Square Fork is a creative agency that is a one-stop solution for all Social Media activities related to Food & Beverage Industry. The company was formed in May 2018 by the founder, Shreya Sabharwal and is running nationally to cater to Social Media requirements of Big Restaurants and Cafes.
The team at Square Fork comprises of young and enthusiastic individuals who believe creativity when used in the right manner doesn't just attract your eyes but also delights your mind and soul too. We, therefore, provide the right things to the right brand to promote them in the best possible manner.
The Team:
What's in the name?
We, at Square Fork, go by the tagline "a one-stop platform for restaurant growth" where all the social media creative needs are catered too and our name suggests the same. Fork in our name represents the Food & Beverage industry and the word Square represents that our services cover all aspects of the Food & Beverage industry. Therefore, providing complete solutions to all the social media requirements for a restaurant's growth.
What do we do? 
We, at Square Fork, make everyone happy, How? By making sure that our amazing restaurants are able to inform all their lovely customers about their incredible food, events and ambiance along with all new additions on a daily basis through their social media handle so that no one misses out on the best.
Why we do it?
We do it because everyone deserves to enjoy the right place according to their preferences and this means all the information should be available easily to everyone. We have observed that the restaurant closing rate is greater than the number of restaurants that open. This is because restaurants do not know how to promote themselves in the right way which makes them lose their potential customers even if they are serving good quality food and drinks. Therefore, they are unable to grow. This is when we come into play where we basically connect the restaurant to the customer and help the restaurant to grow its customer family tree.
How we evolve?
We evolve with continuously enriching ourselves with creative juices. We believe each and every opinion is valuable because, with the right creative mindset, it can be utilized and formed into an amazing idea. We, thus, take into consideration the trends, be it positive or negative and turn into something useful and customer engaging.
Social responsibility in social media
We simply make sure that we highlight the restaurant according to its key features. Every restaurant has some specialty which gives it an edge over the other. We emphasize that aspect and set target audience according to their choices so that the right post is visible on the right customer's wall and our client is able to get a potential customer. We make sure that our client is able to extract the best out of the market with the right aspects being promoted.
Need of the hour
We feel that the need of the hour is to help all the restaurants to curate a good social standing through the medium of social media handles so that their customers never miss a good opportunity to enjoy at their favorite place. Because nowadays, a restaurant cannot turn into a successful place with just good food and ambiance, it also needs to promote itself and let the world know about it so that it can grow its reach and expand at a faster pace.
We learned the hard way
We've learned over the course of a year that it takes a lot more than just great ideas to stay on the top in the industry. There will be people who reject your idea because of several other impractical reasons but this helps to learn more and we take it in a positive manner.
Did we just share that?
We are in an industry where we deal not just with our clients but our client's clients as in their customers as well. There are many funny instances where one side doesn't have even the basic idea about how things functions yet they pester us with bits of advice. But it's okay, everyone needs to learn about the new trends and we try to update them regardless of the present situation. We just stay calm and try our level best to satisfy our clients.
They work with us
We have been working majorly with clients in Delhi-NCR like Malacca, Decode Airbar, Decode Rajouri, AIR. TOS, Duty-Free, Too Indian, Hudba, Judge and Jury, Bunkhouse, Bad Monkey, Pub Ji 2.0, Shawarma House and many more but also have clients like Hoot Bangalore, Hoot Mumbai, Masquerade ( Hyderabad) from other parts of the country.
The Industry as we foresee
The Social Media industry has become the main player to promote and grow one's business. With such rapid development in this field, it is a must for restaurants to make their social media game strong so that they can compete with their rivals and grow their customer base. This industry is just going to further expand and enjoy more dominance over the coming years. This is exactly where we come into play and provide them with the best Social Media promotion services to stay at the top, always and create a branding for themselves in the market.
A day without Internet
The Internet is now an indispensable part of our lives. No one can imagine a day without scrolling Instagram feed or tagging friends in a funny meme on Facebook. We connect with everyone via the internet today. Instant plans are made by tagging friends on a café's page where something exciting is served. It is now next to impossible to even imagine a day without it, especially when we get all our daily updated from this particular source. So we encourage its use to make one's life simple and cheerful.
Lastly, are you hiring?
Yes, we are always in search of talented individuals who have a knack for creativity and to be present ideas in a unique way. Anyone who feels that he/she has what it takes to be a Social Media Frenzy, please mail us your resumes at s.squarefork@gmail.com