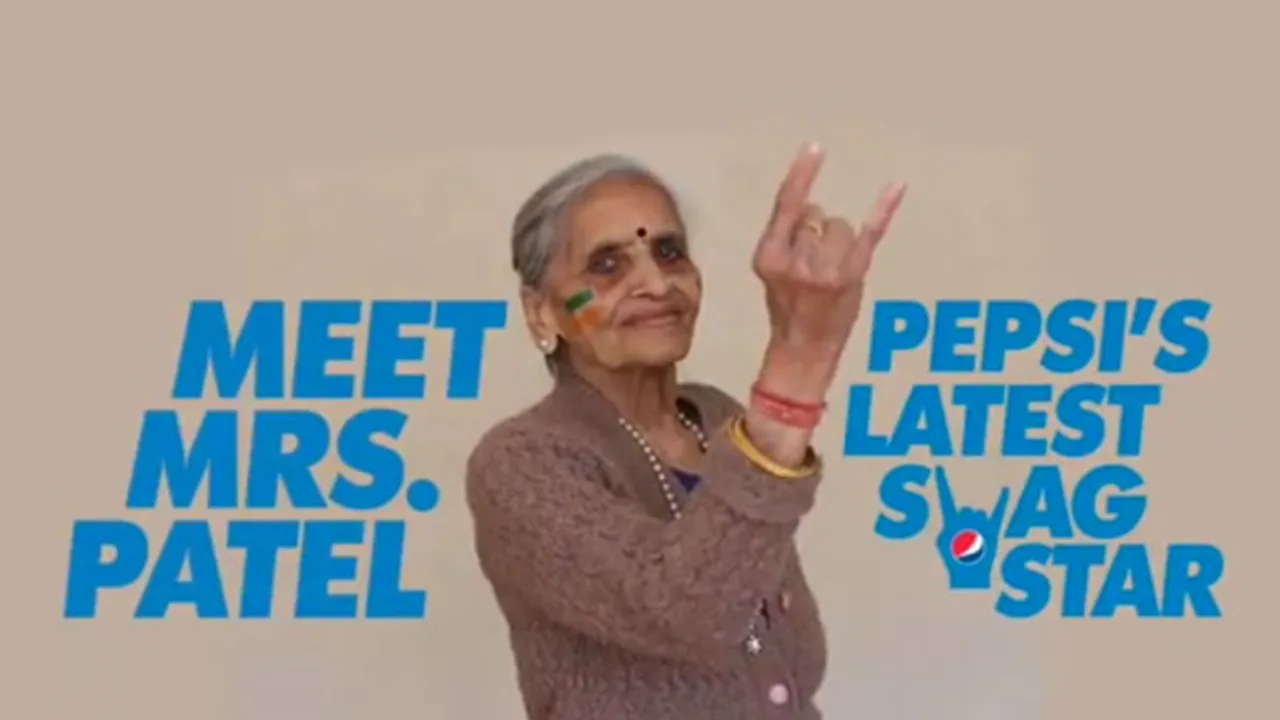 Within two days of Charulata Patel, making waves online for being lucky for India, she has been roped in by Pepsi to be its Swag campaign's face.
Two days ago, 87-year-old Charulata Patel was all Twitter could talk about in regards to the ongoing ICC Cricket World Cup. Her enthusiasm was off the roof and she got the chance to meet cricketers, Virat Kohli and Rohit Sharma, too. Sensing an opportunity in her persona, Pepsi announced that she would be the 'swag star' in their campaign.
According to reports, a PepsiCo spokesperson confirmed the news, saying, "Pepsi is honoured to bring the story of the unassailable swag of Charulata Patel. Her passion for the game shows the world that age is no bar when it comes to living life in the moment."
Further, the spokesperson said the collaboration aims to "pay tribute to the spirit of the Indian cricket fan." The ads will soon hit the screens.
Her global story pretty much began on July 2 when she was caught on camera by the ICC World Cup team. It snowballed when cricketers Virat Kohli and Rohit Sharma met her to thank her for cheering so enthusiastically. Further, Anand Mahindra offered to sponsor her travel.
Prior to this, Bajaj Allianz got the dancing uncle onboard when his grooves went viral online. It is interesting how brands are listening to viral conversations and responding by leveraging viral celebrities to add value to the way they communicate with people at large.