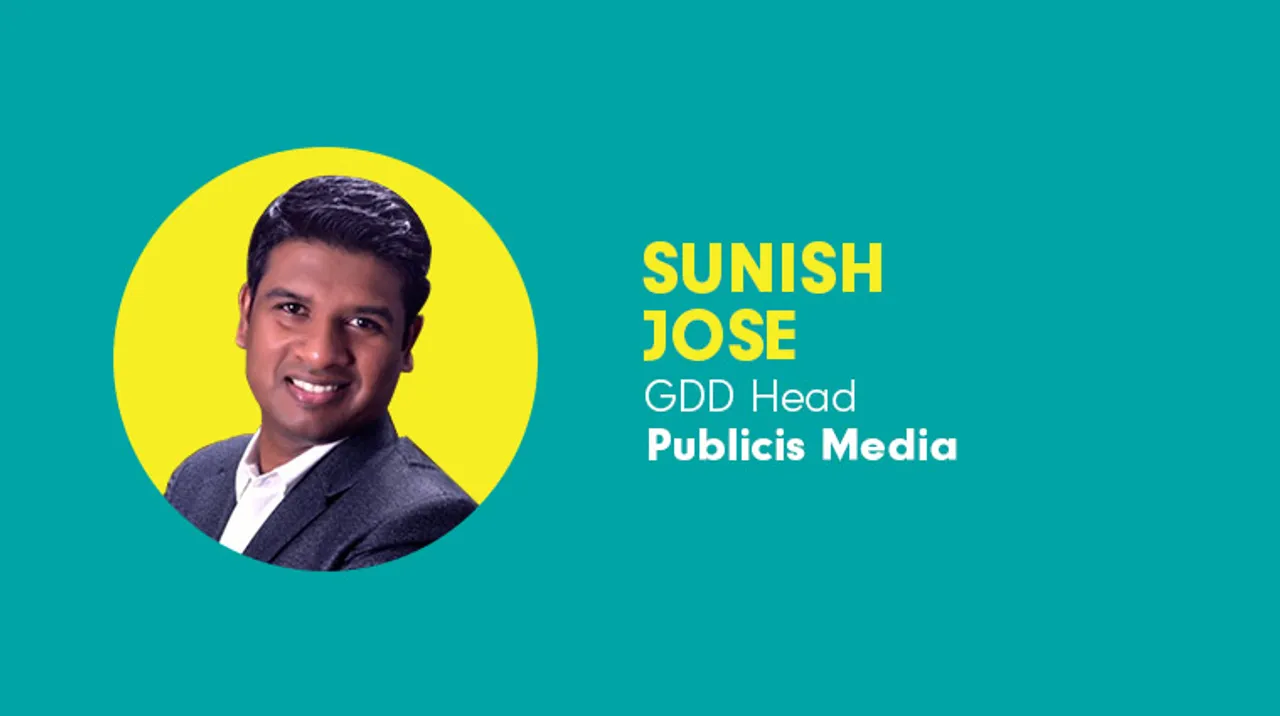 Previously, Sunil Jose was with Accenture UK & Ireland and managed key businesses for Accenture EMEA.
Publicis Media India announced a senior-level appointment for overseeing its Global Distributed Delivery set-up – a center of expertise catering to international markets on a full spectrum of digital, data and tech services. It houses over 300 specialists across Mumbai and Gurgaon and supports a host of Publicis operations across the US, Europe, and Asia and their multinational clients on Search, Programmatic, Data engineering, Data sciences, E-commerce, Consulting, and Development.  
Sunish Jose comes with about 18 years of experience and is a multi-faceted Six Sigma Blackbelt professional with extensive experience in managing Digital Operations business across Programmatic Solutions, Search, Social, Display & Mobile, Analytics and Business Process Management. Some of the global clients he has had experience on include P&G, Sprint, Reckitt Benckiser, Nestle, Kraft, PepsiCo, Verizon, Toyota, Honda. With proficiency in managing Service Delivery, defining SLA's, contracts, SOP's he also has a track record of partnering with Technology teams and leveraging automation to drive efficiencies.
His last role was with Accenture UK & Ireland where he was based in Dublin and managed key businesses for Accenture EMEA, as the EMEA delivery leader with a 500+ member team based across Dublin, Lisbon, and Krakow.
Anupriya Acharya, CEO of Publicis Media India says, "Sunish Jose's rich experience and demonstrated capabilities in successfully managing and scaling up to large specialist operations across India and Europe makes him the right fit for the role. As GDD expands its footprint both in terms of geographies as well as capabilities, managing the speed of growth well is important. Jose will guide our GDD charter and deliver on expansion and operational excellence. Furthermore, GDD will also continue to provide the right talent pipeline for our fast expanding domestic business and clients across all the future-facing service streams."
Sunish Jose, GDD Head, Publicis
Media India says, "This is an exciting time to be returning to India. The
market is vibrant and the country continues to be an incubator and exporter of
ideas and innovation. GDD is a world-class operation that provides the backbone
talent and infrastructure for strong execution on our Global clients. I look
forward to accelerating GDD's growth and keeping our offering competitive,
relevant and well-ahead of the curve as we gear up for the  next round of
expansion."