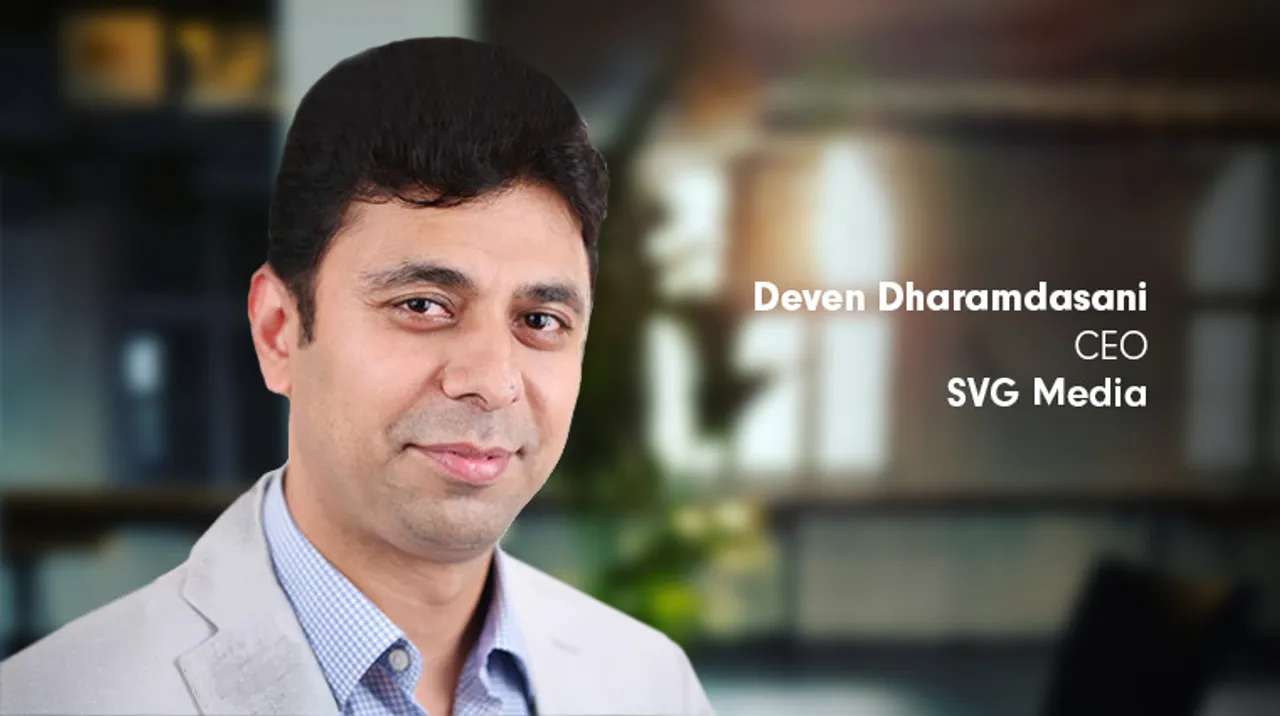 Dentsu Aegis Network India promoted erstwhile COO Deven Dharamdasani to the new role of CEO, SVG Media following the sad and sudden demise of Anurag Gupta, former CEO - SVG Media, in July this year. 
Additionally, Nitin Sabharwal, former chief business officer – SVG Columbus, has now been elevated to Chief Operating Officer.  
Deven is a veteran in setting up and operating Internet businesses across emerging markets. He has been instrumental in consolidating and diversifying SVG's legacy in Mobile and Desktop across global footprints including Dubai, Singapore, Indonesia, China, Korea, and Bangladesh amongst others.
For the past decade, he has been deeply involved with the efforts to drive digital marketing growth globally through advocacy and innovation. He played a key role in the process of incubating Seventynine (a successful video advertising platform), which merged under SVG Media in 2014. 
On his elevation, Deven Dharamdasani said, "Nobody can fill in the void that Anurag has left behind. However, we will put in all our efforts and see to it that Anurag's vision for SVG Media is met with."
Adept at developing innovative products for advertisers to solve both digital and offline inefficiencies across industries, Nitin's forte lies in providing unique solutions to clients. Commenting on his role, Nitin added, "I will continue to spearhead Columbus India and be responsible for driving growth and operations across its advertisers." 
Ashish Bhasin, CEO, Greater South, Dentsu Aegis Network and Chairman & CEO India said, "Anurag's passing is a deep and a shocking loss for SVG, for DAN and for the entire Digital fraternity.  Deven, Chirag, Ashwani, and Nitin are integral to SVG and they understand and resonate with Anurag's vision for the agency. I wish them all the luck and look forward to SVG's growth under their vigilant leadership."
Meanwhile, SVG Media's Mobile business will continue to function under Chirag Shah, CEO, SVG Mobile.