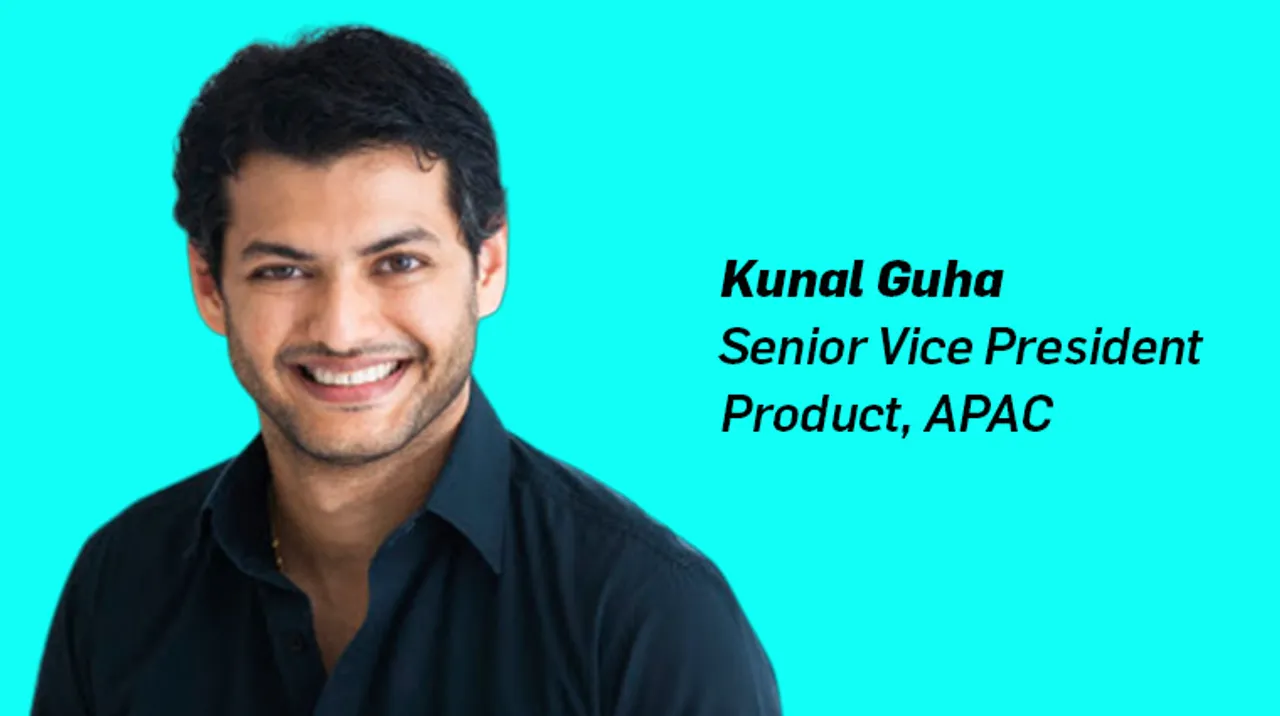 Essence a part of GroupM, announced the appointment of Kunal Guha who is based in Singapore as Senior Vice President, Product, APAC
He reports to Richard Mooney, Global Chief of Product Operations.In this newly created role, Guha leads Essence's full-service product offering across APAC, where he is responsible for the development of the agency's product proposition in the region, delivering growth strategies by creating data and analytics-led capabilities and strategic partnerships. He also works with regional practice leads across strategy, analytics, media, and experience, as well as the agency's suite of marketing technology solutions, to ensure an integrated product offering in APAC which delivers on clients' business needs.
Joining Essence in 2014 and most recently serving as Senior Vice President, Managing Director, Central Asia, Guha has contributed significantly to building the agency's capabilities and geographic footprint from a startup in Singapore to a full-service agency across APAC. A member of Essence's APAC leadership team, he is also part of the executive council which oversees the strategic direction of Essence Global Ventures, the agency's first innovation, research, and development hub in APAC, supported by the Singapore Economic Development Board.
"At Essence, we are incubating and developing a product proposition for the new era of marketing, with data, technology, brand protection and experience at the core," said Guha. "In my new role, I help connect our APAC practices with our product proposition to create a stimulating environment for all to thrive in. I am excited to oversee the design and output of our product proposition, as well as champion our agency's best work and cohesive, future-forward solutions for our clients." 
"Kunal has played an instrumental role in the tremendous growth and success that Essence has experienced in APAC. In five years, he has applied his breadth of marketing experience and business acumen to leadership roles across strategy, client services, and business management," said Mooney. "In the last year, Kunal contributed greatly to our product, and in recognition of his achievements and capabilities, I am delighted to officially welcome him into the global product organization as the product lead for APAC."
"I am thrilled that Kunal has taken on this important role to represent Essence's product proposition and points of view with clients and in the industry," said Kyoko Matsushita, Global Chief Client Officer, and APAC CEO at Essence. "I am confident that Kunal will help our client services, practice and operations teams ensure our client portfolio teams are set up for success with the right combination of resources, expertise, and tools, as well as further improve the way we work together to drive increased work quality and efficiency for our agency and clients."