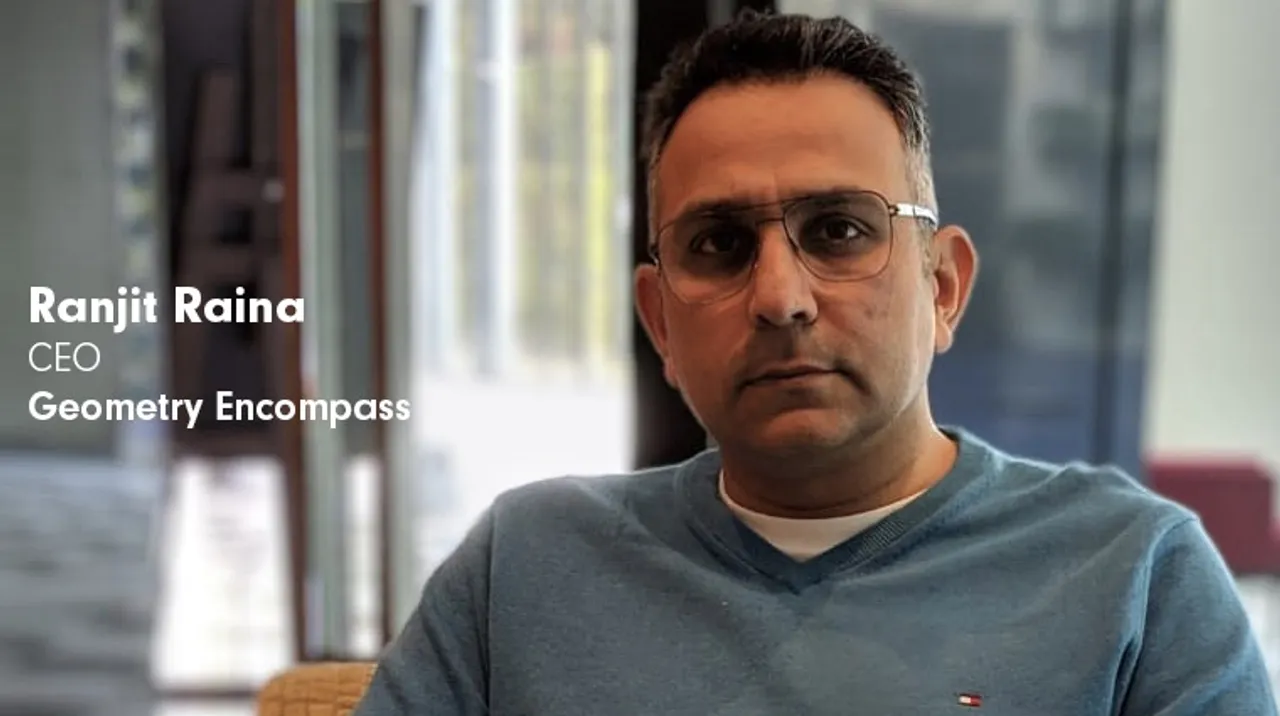 Geometry Encompass appointed Ranjit Raina as the Chief Executive Officer. Raina will commence his new role from August 13, 2019.
In his earlier stint with the agency, he served in the capacity of Chief Operating Off­­­­icer.
Raina holds an experience of over 27 years across production houses, experiential industry and television. He first joined the agency in 2004. In his decade long stint with Encompass, he was involved with the bottom line functions primarily Finance and Corporate Operations of the organization. He has worked with clients across sectors like Nokia, Pepsi, Hyundai, GSK, Mercedes Benz, Palmolive, and Gillette.  He has also played an eminent role in the acquisition of the agency by global giant WPP in 2008.
In 2014, he moved on to lead his own business venture, an engagement design consultancy company.
"Ranjit has witnessed the growth of Geometry Encompass from the very beginning and now will bring his expertise and experience back to the organization," said Diana Cowley, CEO – APAC, Geometry Global. "The team of Geometry Encompass has always played a key part in Geometry's Asia Pacific growth. I am confident that Ranjit will lead the team to even greater heights in the months and years to come."
Speaking on the development, Roshan Abbas CEO and MD said, "We are happy to have Ranjit back as the leader of our team. He has proven time and again his strong understanding of the market and his expertise in live engagement experiences. He is bringing with himself the agility of a start-up and new-age thinking that will lead Geometry Encompass to newer heights."
Taking up the new role, Ranjit Raina said, "Geometry Encompass has always been experimental and industry-first in its approach and is driven by passionate individuals who are always working to create a new experience for brands and its consumers. Being digitally-charged and data-driven, the agency ensures best returns for its clients and the most impactful conversations with consumers.  I am glad to be back with the force and hope to achieve new milestones in the near future."