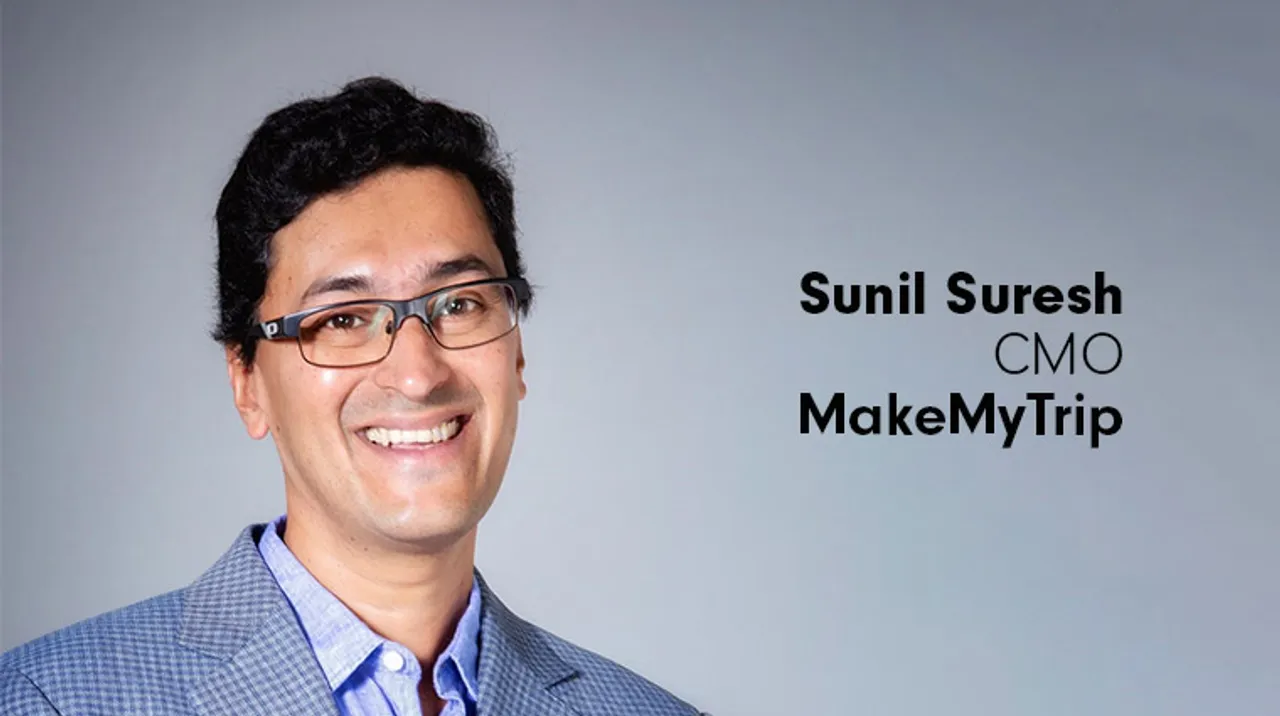 Sunil will drive the company's marketing efforts to support overall strategic objectives, overseeing all initiatives across the marketing funnel, including brand, social, performance and innovation marketing tracks.
MakeMyTrip Limited (NASDAQ: MMYT) today announced the appointment of Sunil Suresh as its new Chief Marketing Officer (CMO) for MakeMyTrip and Goibibo.
Vipul Prakash, COO, MakeMyTrip Limited said "We are excited to have Sunil onboard our leadership team as he brings to the table 18-years of rich experience in marketing, delivering growth across technology, consumer goods, and retail businesses. With a unique blend of expertise in multiple domains, deep understanding of consumer behavior and how businesses can leverage the power of digital, we are confident that he will help propel MakeMyTrip's next phase of growth."
Commenting on his new role Sunil Suresh, Chief Marketing Officer, MakeMyTrip India said, "I am delighted to join MakeMyTrip, one of the most iconic Online Indian brands of our time. The growth story of the company has been synonymous with the growth of the travel industry in India. With ambitious plans lined up for its next phase of growth, I am looking forward to being a part of this exciting trip."
Previously, Chief Marketing and Strategy Officer at Capillary Tech for two years and was responsible for driving growth and profits through the strategic transformation of the company.  Prior to that, he held the crucial positions of Chief Digital Officer and Chief Marketing Officer at Yum! Brands (Pizza Hut) wherein he led teams for six-plus years delivering growth in the Middle East, Africa, Pakistan, and Turkey.  Also, Sunil has worked for a decade in Unilever, wherein he held various positions in sales and marketing.
Sunil is a graduate from the Indian Institute of Technology, Roorkee and holds a post-graduate diploma from the Indian Institute of Management, Lucknow batch of 2000. On a personal front, Sunil likes to fill in his weekends by playing golf and considers music as a perfect stress buster. 
Image Credit: ITP Media Group