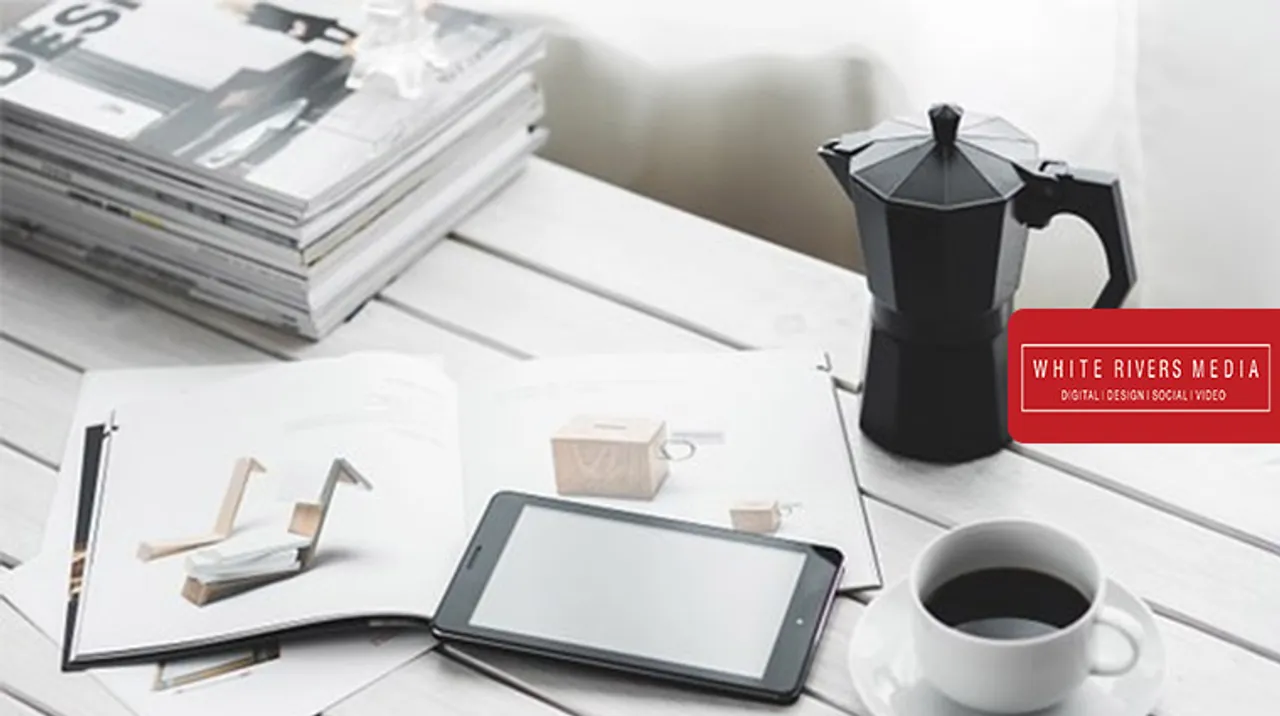 Crossing another milestone on an exciting journey through the digital world, White Rivers Media celebrated its 7th anniversary on the 7th of August.
In the last year, the Mumbai- and Gurugram-based agency surpassed the 100-employee mark, through consistent onboarding of creative and management talent at every level, with a special focus on strong leadership at the top. This expansion has been facilitated by several new accounts across entertainment, finance, lifestyle and B2B categories, further diversifying the agency's portfolio.
Shrenik Gandhi, Co-Founder & Chief Executive Officer, White Rivers Media, said "For me, WRM has always been the opportunity to create an avant-garde organization that prospers due to a mix of creative, media, and technology professionals. I foresee WRM as an agency that retains its start-up mentality of hunger and aggression – after all, that's what has driven us to where we are now, and that's what will we keep us on the path of success through continuous improvement.
He further adds, "It is with this insatiable mindset that we launched our certified internal training program, WRM ALPS so that we continually feed the ambition and professional desire of the WRM family."
Mitesh Kothari, Co-Founder & Right Brain at White Rivers Media said, "7 marks our capability to stay relevant for our clients in a dynamic digital world. But 7 also marks our journey to stay updated with the latest digital marketing methods practiced around the world. So what really makes me happy about the WRM journey is our intention and indeed ability to leverage new tech with ideas that aren't just creative, but also compelling.
"From MarTech innovations and alternate media inventory to programmatic advertising, we not only work closely with brands to see how they can benefit from the latest tech but also with platforms to explore native innovations. There is a synergy that is born out of this endeavor, and that's what facilitates true digital transformation for our clients' brands. Looking forward, we're focussing on leveraging voice, video, and vernacular, to blur the lines between a brand campaign and a user experience."
In keeping with the anniversary tradition, WRM also released a free eBook titled "Festive Marketing in 2019: The Ultimate Checklist". It highlights the newest mechanisms in digital marketing that brands should incorporate in their festive campaigns, as well as practices that are still in vogue due to their continued effectiveness. Apart from being educational, the eBook also contains the views of industry stalwarts like Khyati Madaan, Head of Digital Marketing at Red Chillies Entertainment, Divya Dixit, Senior VP & Head Marketing, ALTBalaji & Mr. Sujoy Roy Bardhan, Marketing and OAP Head - Sony YAY!