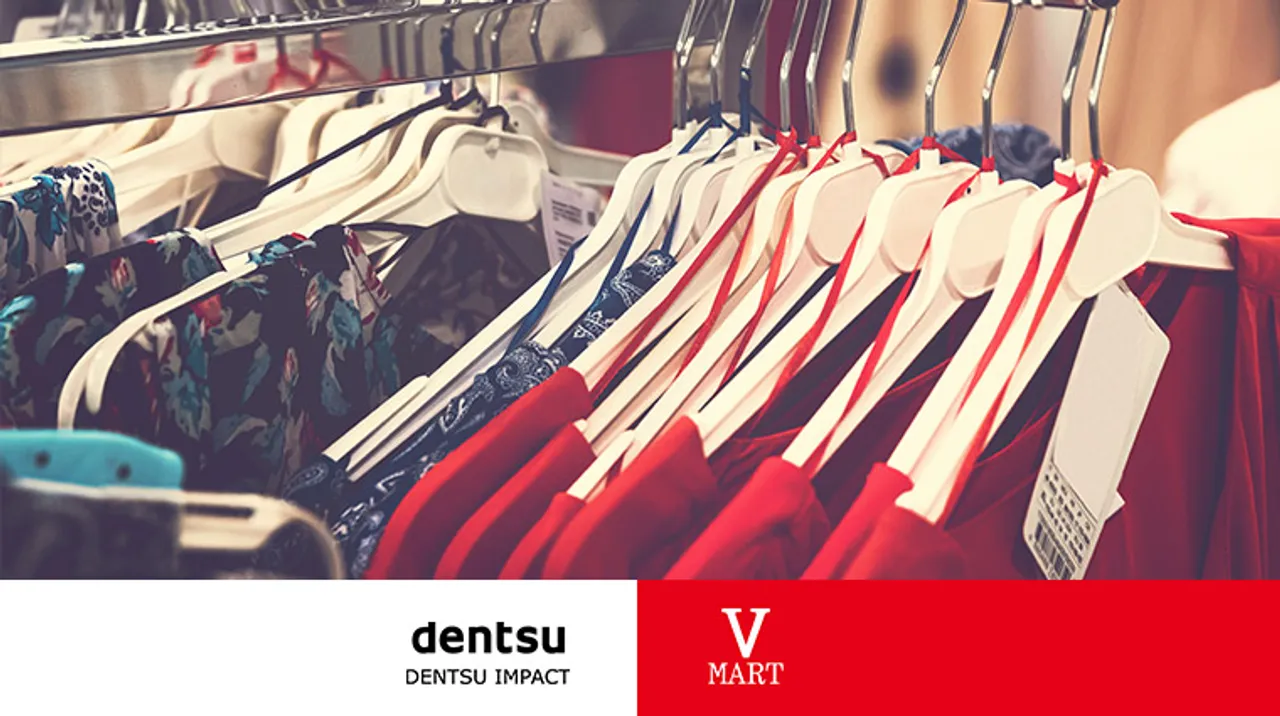 Getting Dentsu Impact on board for V-Mart Fashion, V-Mart is poised to enhance its marketing strategy in India.
V-Mart has brought on board Dentsu Impact, the creative agency from the house of Dentsu Aegis Network, as its planning & creative agency partner for V-Mart Fashion.
Speaking on the win, Amit Wadhwa, President, Dentsu Impact said, "Fashion is an intrinsic part of our daily life and is ever-changing. India has emerged as one of the world's fastest-growing fashion markets over the past few years. Partnering with V-Mart, which has a strong presence in tier 2, 3 & 4 markets with over 230 stores across 178 cities, will give us an opportunity to reach out to the aspiring middle class. It is going to be an exciting partnership for us, and we are looking forward to creating some great work together." 
Expressing his views, Samir Misra, Chief Operating Officer, V-Mart Retail said, "V-Mart has embarked on a journey that puts an impetus on bringing the latest fashion trends to our customers and accelerating our footprint across the India market and increasing our market share. We are delighted to partner with Dentsu Impact to fulfil this commitment and establish fashion as the key differentiator for the brand,"
"With the young and nimble team members of the agency and innovative campaigns, we will be bringing engaging content to our customers. I would also like to congratulate Dentsu Impact and V-Mart for our new Pujo campaign that enabled the brand to successfully engage with customers within a short span of time in the eastern part of the country," he adds.
Talking about the partnership, Lalit Agarwal, CMD, V-Mart Retail said, "A key part of the appointment was finding a partner that understands our brand strategy, values and business goals. We are excited to have found the right combination of business and consumer understanding and competencies in Dentsu Impact and delighted to appoint them as our creative agency partner."
Soumitra Karnik, Chief Creative Officer, Dentsu Impact further added, "V Mart is a huge retail brand in the emerging markets. When they presented their purpose of making fashion accessible to this segment and expressed their commitment to uplift the overall fashion standard, it got us excited. They are a fantastic team to work with and we see a huge potential in the work we create with them."