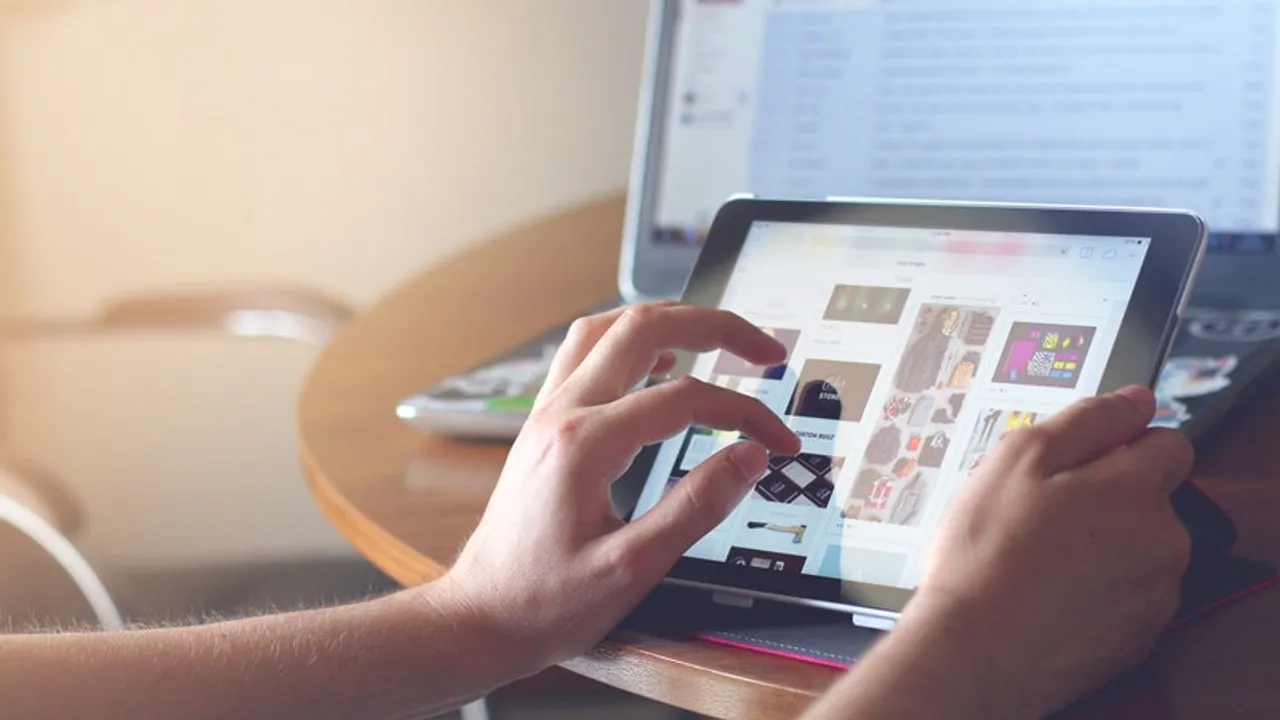 Saurabh Sharma, Co-Founder & CEO, Think WhyNot Films pens down a few insights on how advertisers and brand marketers can effectively use OTT & Digital TV platforms.
"Just Netflix it!" has become synonymous with "Just Google it!" when it comes to online entertainment currently.
The over the top (OTT) market today has a mix of; Subscription video-on-demand services like Netflix and Amazon Prime, Ad-supported video-on-demand services like Voot which are free for the user, and some hybrid services like Hotstar, Hulu & Sling TV (other countries) which provide a combination of both, subscription-based, as well as, free for the user but ad-supported content.
This new advertising opportunity poses several important questions to the marketer – How to target the OTT audience and bring them further down the purchase funnel?  What are the key challenges of this new and growing advertising medium? And how do you upgrade or modify video productions with shifting viewership mediums?
Seizing the opportunity of a dynamic, interactive and engaging medium
Accessibility: Digital TV, as we call it, has become very accessible thanks to high-end smartphones, smart TVs, and affordable internet with reasonably good connectivity. OTT video has liberated the football enthusiast who was forced to watch daily soaps on a match day only because mommy says so! It has tapped individual users in the same household who garner varied viewing interests. As a result, the audience being exposed to advertisements has also grown manifold and this has presented video marketers with a new avenue and a plethora of opportunities to target more eyeballs.
Better targeting is possible: Targeting is now possible as opposed to traditional TV commercials. OTT advertising allows a marketer to gain insight into the interest of the consumer and show ads that will appeal to that particular audience. It allows micro-targeting, unlike the traditional television models. For example, showing a McDonald's happy meal ad during the streaming of a Disney movie. 
Increased Interaction & Engagement: Most OTT viewers are hooked on to the content they are watching. The continuous play feature available on most platforms encourages this interest further, thus increasing the time spent by an individual on this medium. This gives an advertiser enough time to interact with an individual through a series of different ads around the same theme; keeping the viewer engaged with the brand.
Challenges of OTT advertising
Measurement: Measurement standard is one of the key challenges in OTT advertising, especially as it's a relatively new medium. It does not follow the measurement standards of conventional TV advertising; neither can its measurement be confined to the scope of digital display advertising. The IAB (Interactive Advertising Bureau) Tech Lab Media Rating Council has come out with "Digital Video Impression Measurement Guidelines" in June 2018. It specifies guidelines on how impressions must be counted, accounting for the buffering and caching functions, filtration of ad-serving transactions to remove invalid traffic, etc. These need to be understood and studied by marketers in detail when venturing into OTT ads.
Technology Requirements: Different OTT platforms run on a variety of back-end technologies and hence demand an advertiser to adapt their video ads to the variety of technological requirements. For example, yet to be prevalent in India though, popularly in the US, an advertiser creates a video ad to be played on Hulu, it may not necessarily work on Roku TV in the same format.
Relevant Ads for an Impatient Audience: The OTT audience is very impatient and they want to get back to what they are watching as soon as possible. In this scenario, it is very easy for a video ad to become an unpleasant interruption instead of a marketing tool. 
Picture this: India vs Pakistan cricket match, streaming live. Virat Kohli is batting the last over and just when the nail-biting over begins, POP comes an ad saying "We have the best detergent powder tested by International laboratories". Need I say more!  An ad is not going to be welcome at the moment in consideration. No marketer would want their brand to be recalled as something bothersome, but it can be made acceptable to the viewer if ads are relevant to the content being watched.
Attuning video ads for the "New TV Industry"
When making Video ads for the OTT medium, an advertiser must keep in mind the below;
Short Ads: Conventional TV commercials are around 25-40 seconds long. This gives marketers sufficient time to convey the desired ad message with an opportunity to weave a story around it. However, OTT video ads may require being as short as 6 seconds. Longer ads have the risk of converting a potential target to a disinterested viewer. Capturing the attention of a viewer requires OTT video ads to be short and to the point. It is very important to convey a crisp message in the first 6 seconds while being creative.
Device-specific: Traditional video advertisements have been viewed on standard landscape mode, wide screened television sets. However, OTT video content today is viewed on numerous devices like smartphones, i-pads, laptops, smart TVs, etc. This requires the ad maker to test the video in all formats and modify it to suit different devices. It may even require ad makers to use different video ads for different devices.
High quality creative:  OTT platforms are designed to stream high-quality videos to viewers. 4k or Ultra High Definition technology is not confined only to high-end televisions or movie theatres anymore. It has crossed over to mobile phones too. One can take advantage of this to deliver high definition video ads that capture finest details of the product.
With an uphill trend in the viewership, video advertising on these platforms will witness brighter and more lucrative prospects via the OTT video medium. Tech might outweigh content because it will be the model of the same content multichannel use where there will be the 'fastest reach run' kind of scenario. Nevertheless, we have entered into the new world of data-driven, addressable, accountable and increasingly automated television and brands are under pressure to create more individualized experiences that should reflect the consumer's expectation for a personalized 'on-demand' viewing and video advertising with its power to drive increased engagement and brand recall, will become the best wager.