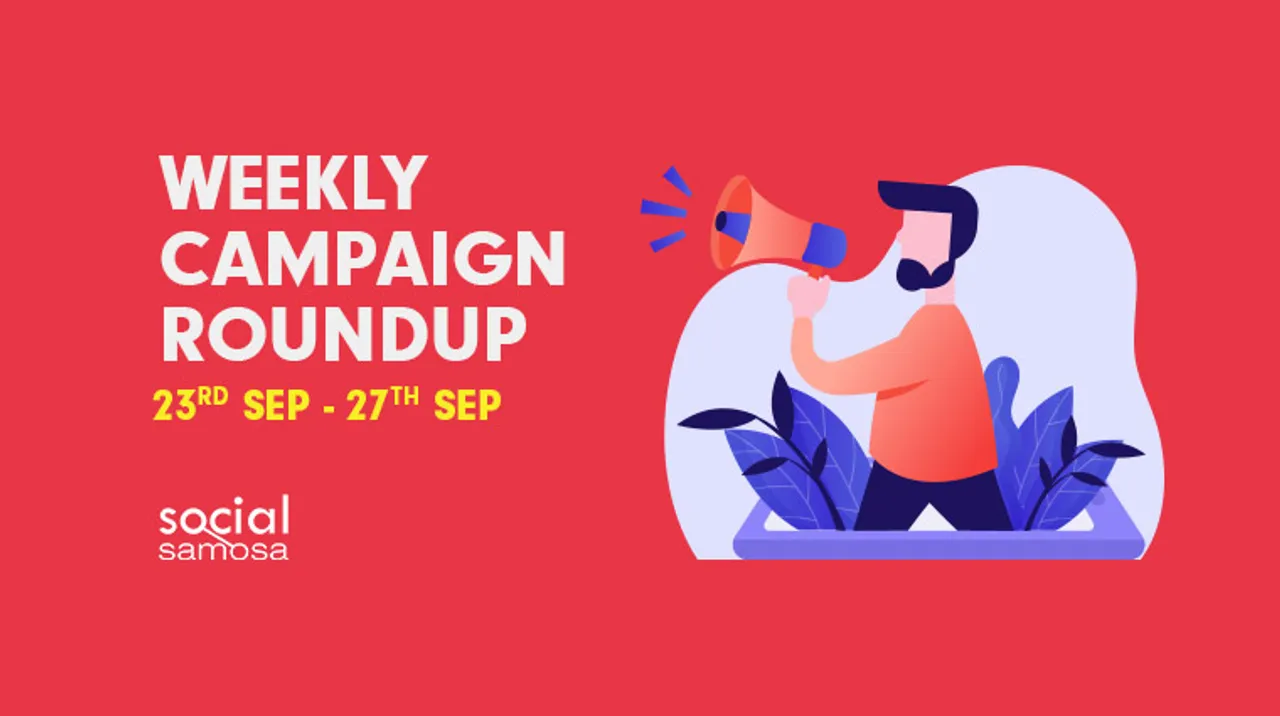 Here's to another week of some impressive work from brands and agencies all over the world. Check out some of the social media campaigns that were rolled out this week.
This has been a week of many trending formats and occasions, keeping brands and agencies on their toes. With The Fake Ad Co and The Ad Parody making memes, brands were quick to latch on and leverage the trend. Further, we saw World Contraception Day Campaigns, World Tourism Day campaigns, any other day that probably ever existed campaigns.
Without further ado, take a look at social media campaigns that dominated this week.
World Tourism Day campaigns 2019 capture wanderlust
World Tourism Day campaigns 2019 are here to take you on a journey filled with creative escapades. Read more
World Contraception Day brand posts emphasize power of prevention
World Contraception Day brand posts are on the pursuit to educate and effectuate the mankind, so they don't hesitate to penetrate. Read more
Swiggy makes Instagram croon with #SwiggyGeetSangEAT
After gaining traction on IG Music creatives, Swiggy India launches #SwiggyGeetSangEat, basks in the glory of user-generated content. Read more
Comic Book Day brand posts help us find the superhero within
Brands are scripting their campaigns by drawing visual creatives and coloring the socioverse with Comic Book Day brand posts. Read more
#LanguageOfHumanity: Harrier marks International Day of Sign Languages with a campaign
Conceptualized by WATConsult #LanguageOfHumanity is launched to spread awareness around the adoption of sign language as a means of communication, encouraging equality. Read more
TopicalSpot: Brands create their version of Closer Friends trend
Closer Friends brand creatives put a ring on the trending theme with brands putting themselves and their qualities in the spotlight. Read more
Jeep asks potential customers to not settle 'Under the Hood'
As an attempt to educate consumers about the features they should look for while buying an SUV, Jeep asks people to check Under the Hood. Read more