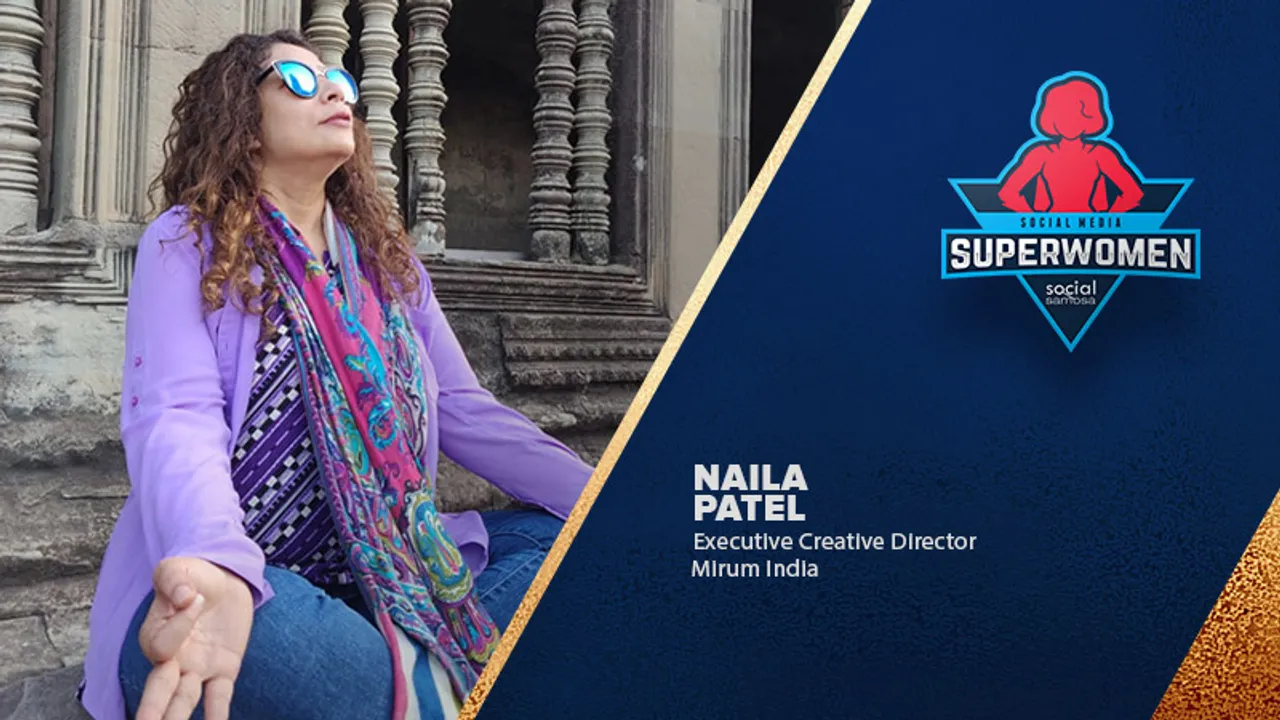 Naila Patel, Executive Creative Director, Mirum India, on the occasion of emerging as a Superwoman as a part of Social Samosa's Superwomen, 2019, she shares her experience in the industry, present day state of women in advertising & more.
Traversing into the interactive medium of online advertising, Naila has almost spent a decade in digital.
While we celebrate her victory, let's perceive her notions on 'boardroom inequality', the Superwomen that inspire her and more.
How would you define a Superwoman in today's day and age? 
The biggest challenge a woman in today's day and age faces is finding a balance between her multiple worlds and her own multi-dimensional personality and goals. A woman finds the balance, a superwoman masters it and creates a trail of success stories.
One quality that you think every superwoman has and that helped you win Social Samosa Superwomen…
I believe it's the ability to be inclusive and create an ecosystem that helps her triumph in tough times. A superwoman is rarely a solitary person. She carries her worlds along with her.
How successful have women been in shattering the glass ceiling in the Media & Advertising field? Does the 'boardroom inequality' phrase still stand true? 
I think women have been quite successful in shattering glass ceilings in Media & Advertising. Yes 'Boardroom inequality' is a reality but is slowly and surely changing.
What are the key changes this industry needs to make workplaces gender neutral, safe, and nurturing?   
The entire #MeToo campaign bought forth the ugliness women face in the advertising industry. First and foremost, there needs to be a strong and non-negotiable definition of gender equality that every person in the workforce should be made aware of. It is quite a task to do it, but once it is done, follow it up with strong HR departments, a conscious effort to increase women in the corner offices, and a strong workplace culture that does not tolerate lapses no matter the hierarchy of the offender.
One Superpower you wish you had? 
To create time.
The 'Superwomen' you diligently follow and who inspired you… 
Indra Nooyi, Sheryl Sanberg
One tip to women out there attempting to scale heights… 
Choose your regrets carefully. All of us have to make choices, none of us can have it all. But after achieving whatever you went after, it would be terrible to realise you missed out on somethings that could have made your life richer and happier. Therefore, create a list of things you do not want to regret and go after it!