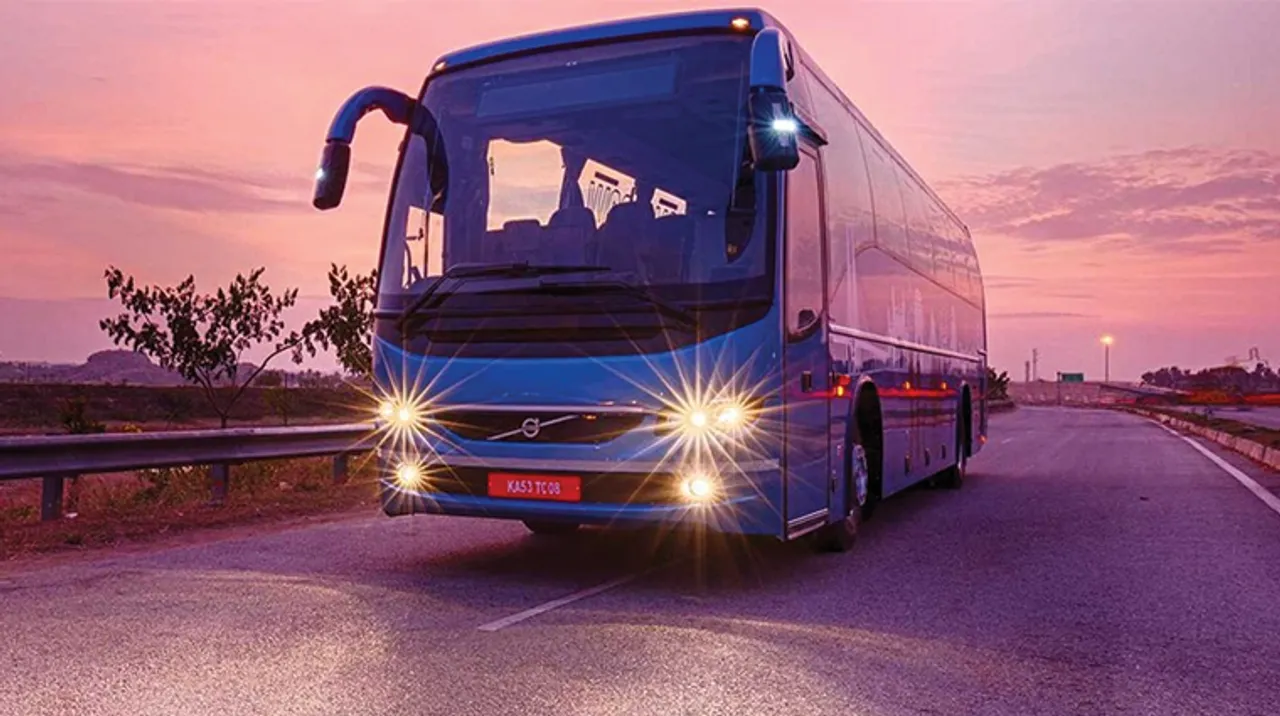 Here's a detailed case study on Volvo Buses leveraged user-generated content via Facebook and Instagram to create their #VolvoBusTribe, an engaged community.
Category: Passenger Buses and Coaches
Brand Introduction:
Volvo Buses are the world's biggest manufacturers of luxury buses and coaches. As a socially responsible Bus service, Volvo Buses India is based on the core values of Quality, Safety, and Environmental Care.
Volvo Buses India believes in innovative solutions that improve everyday life for people and entire cities, today and tomorrow. As a provider of sturdy, comfortable coaches, Volvo has become popular among Indians who love traveling in it especially for long-distance road journeys.
Summary:
Volvo Buses India decided to leverage their fan following with the Indian audience to create heartwarming content that would click with them.
Objective
To increase Volvo Buses India's presence on Instagram and Facebook
To use sentiments of bus fans positively so that they feel acknowledged
To leverage user-generated content to gain more followers
Campaign Strategy
The basic idea was to use fan messages on Instagram and Facebook positively and feature interesting experiences of people all around the country. #VolvoBusTribe enabled the brand to hear them out, interact with them as brand representatives and make them feel acknowledged and appreciated.
Volvo Busses used content and images from normal people across India (mostly from remote parts of the country) and created an image which went along with their story of admiration for Volvo Buses India.  
Execution
A questionnaire was sent to every bus fan who messaged/tagged Volvo. The messages also asked them if they would be interested in getting featured on the brand's social media handles and are open to sharing personal information like name, city, age, etc. with us.
These answers were polished to create a post that went along with their images. When the first from this on-going series went live, more and more people began to write in with requests to be featured. 
New
stories of people's Volvo Bus experiences are being continuously published as
an ode to their loyalty for the brand.  An exclusive hashtag #VolvoBusTribe was created and was used along with all these story features.
Results:
Fans began to take notice of this campaign. Many wrote in with requests to be featured, increasing brand engagement.
People who were featured also shared the story on their Instagram/Facebook feeds thus creating more brand awareness.
Every post has received over 400 organic Likes on Instagram.
8 posts have been shared so far, which generated a total of over 80,000 impressions on Facebook and Instagram.
The posts also garnered over 6,000 engagements on both the platforms.