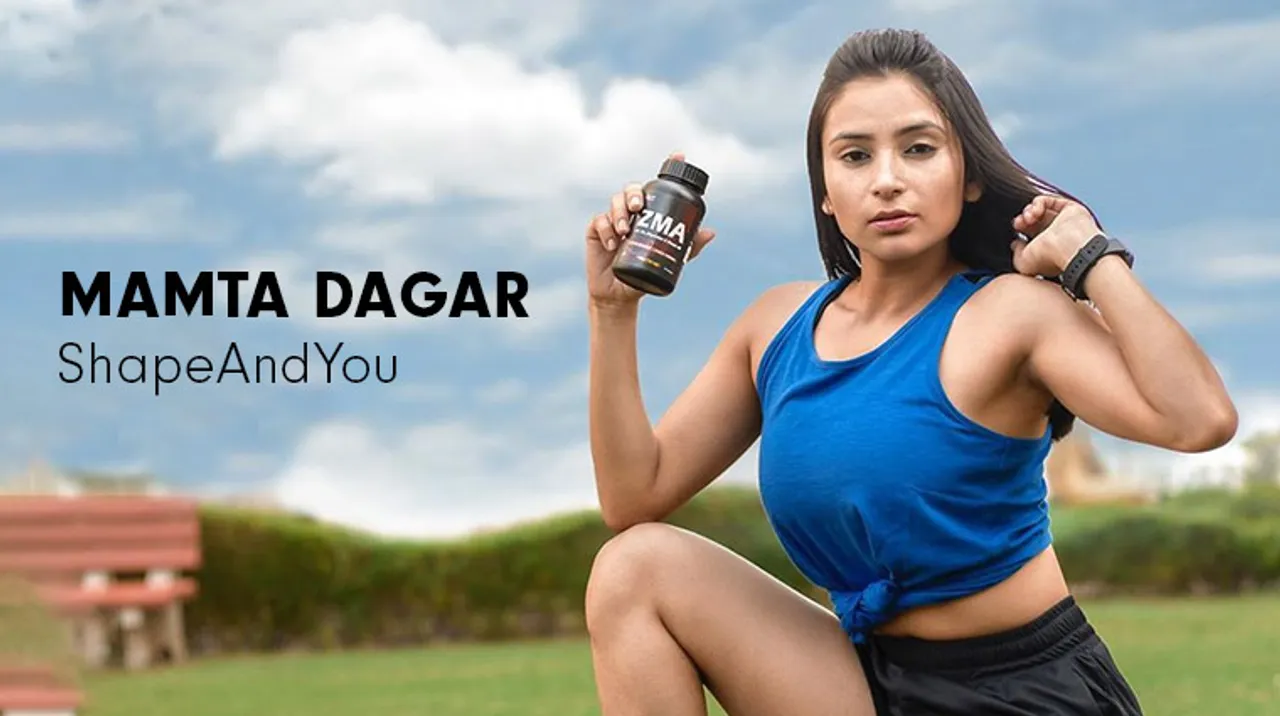 Mamta Dagar shares her journey to become a weight management specialist and is here to transform lives by making people feel strong & confident in their bodies.
Mamta Dagar, from ShapeAndYou, worked as a software engineer for almost 5 years, before transforming into a weight management specialist and a sports nutritionist.
With a striking 121k followers on Instagram and 796 subscribers on YouTube, she boasts of a vast community on social media. Let's have a look at her journey.
Looking back, where did it all begin? 
It all began 2 years back. I resigned from my last job (software engineer) and took a break for 1 month. I was active on social media and then I never had to update my resume.
What is your USP in this cluttered space? How does your content give you an edge?
I believe what I am doing is something that every woman wants. It includes basic aspects of 'How to stay fit'. I talk about Fitness. The initiative of my brand ShapeAndYou means that there is no benchmark of the best shape of the human body. Every woman is beautiful in her shape.
Please take us through your content creation process. How do you stay relevant and relatable?
As I mentioned, it all happened for me without any pre-plan. But I have a clear vision. I want to reach every single woman who doesn't feel comfortable in her shape. 
I try to focus on what is Fitness and what is healthy and have chosen the YouTube platform for spreading the word. Apart from fitness, I create content for fashion brands which I love to do to earn my living via content creation.
How do you make moolah with your efforts?
It took some time for me to start earning from content creation avenues. But once you do anything from your heart, you see good results. 
I am quite happy and I didn't know that I can earn out of this. However, these days quite a lot of brands promote their products on social media. 
How do you maintain editorial objectivity with the influx of brand briefs?
Simple, I always understand the requirement of the brand. It happens when I read about it and the product deeply. 
Once you understand the brand in and out, it's quite simple.
One instance/experience that made it all worthwhile.
It can't be one. There are several achievements/experiences which made me keep going.
Weirdest brand brief/request ever
Some brands still don't know about Instagram or social media platforms for promotions. They aren't aware that this can boost their sales.
Once I got an email from a fashion brand saying, "Please shop through our collection and promote us by posting your pictures with them". It was weird then I assumed/understood that they must be unaware of how it works.
If not blogging, you would be?
A software engineer, as I was.
Message/tips for upcoming bloggers.
Don't do something just by seeing others doing it. It might look amazing in the pictures. But takes a lot of effort to do it.
Also, don't assume whether something is easy or difficult. Such things are part of a profession that needs efforts as much as any other.
Your Favourite Influencer
Hard to answer. Anyone who is doing things out of their comfort zone always inspires me. Hats off to all those women who are changing lives by showcasing their journey. 
The Future you foresee for your Brand
I don't want to make money out of my brand. It is for every Indian woman who wants to transform herself. It is about the journey of getting healthier and transforming your body which can make a big change in many women's personal life. 
When you feel strong and confident in your body, you hardly need anyone's validation in your life.