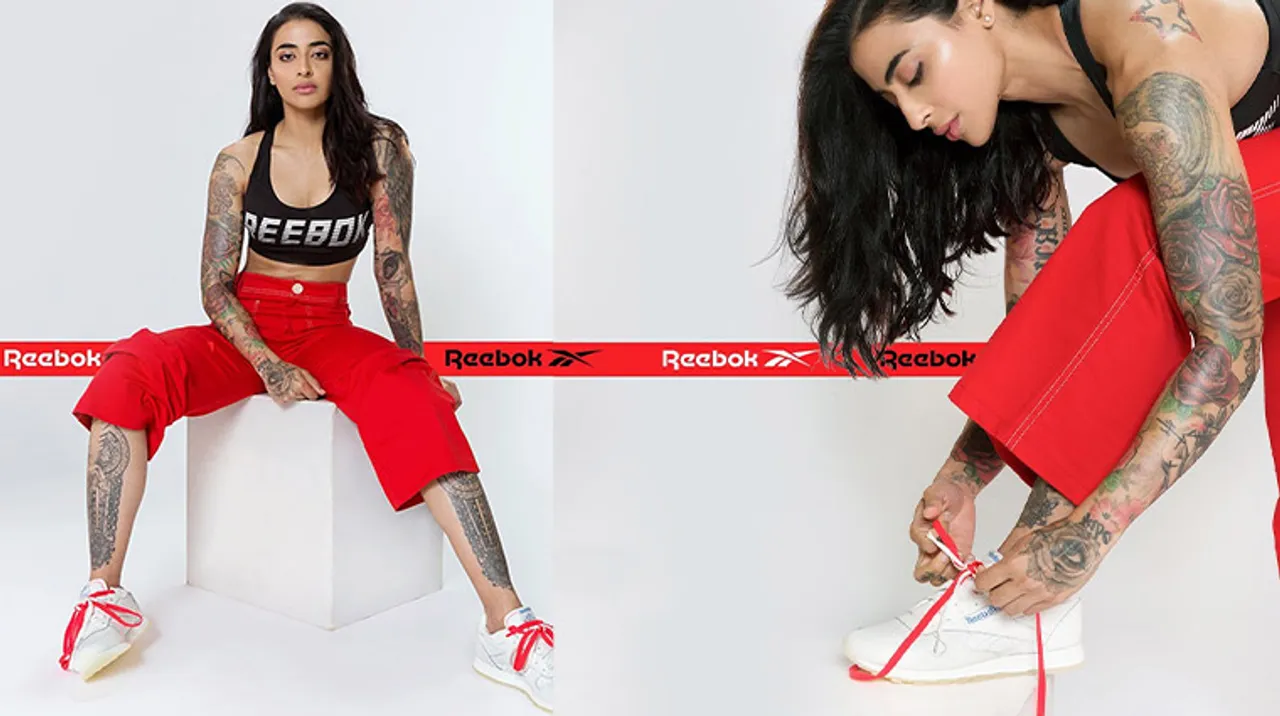 As Reebok launches a campaign inspired by a 2001 ad, Reebok India ropes in women influencer to support 'It's Not a Man's World'.
In 2001, Reebok made a bold statement, celebrating women who were making it big in a 'man's world'. Nearly two decades later, and a huge shift in the way campaigns are executed, Reebok is here with It's A Man's World. The Indian leg of the 'It's Not a Man's World' campaign involves Instagram posts by ten women influencers who have are sharing their emotions on the topic with the hashtag, #NotAMansWorld.
The global campaign highlights the seismic shift that can be observed across the globe in regards to female empowerment and gender equality, featuring Jazerai Allen-Lord, Ebony Naomi Oshunrinde, Anhia Zaira Santana, Kimberly Drew and Sanne Poeze. It is an ongoing campaign.
The campaign is backed by the release of three cult classics - Club C, Workout, Freestyle Hi. Commenting on the association, Sunil Gupta, Brand Director, Reebok India says, "This collection celebrates trailblazing women who are defying convention." The influencers involved in the campaign include Bani J, Nitmika Singh, Anushka Nadia Menon and Santoshi Shetty.
The influencers took it upon themselves to express what the concept means to them and depict their journeys to success. As a result, the imagery thus created includes saree-sneaker looks as well as those with inspirational fitness goals. These were in sync with the brand's message of supporting women as they go forth, chasing dreams, following their hearts.