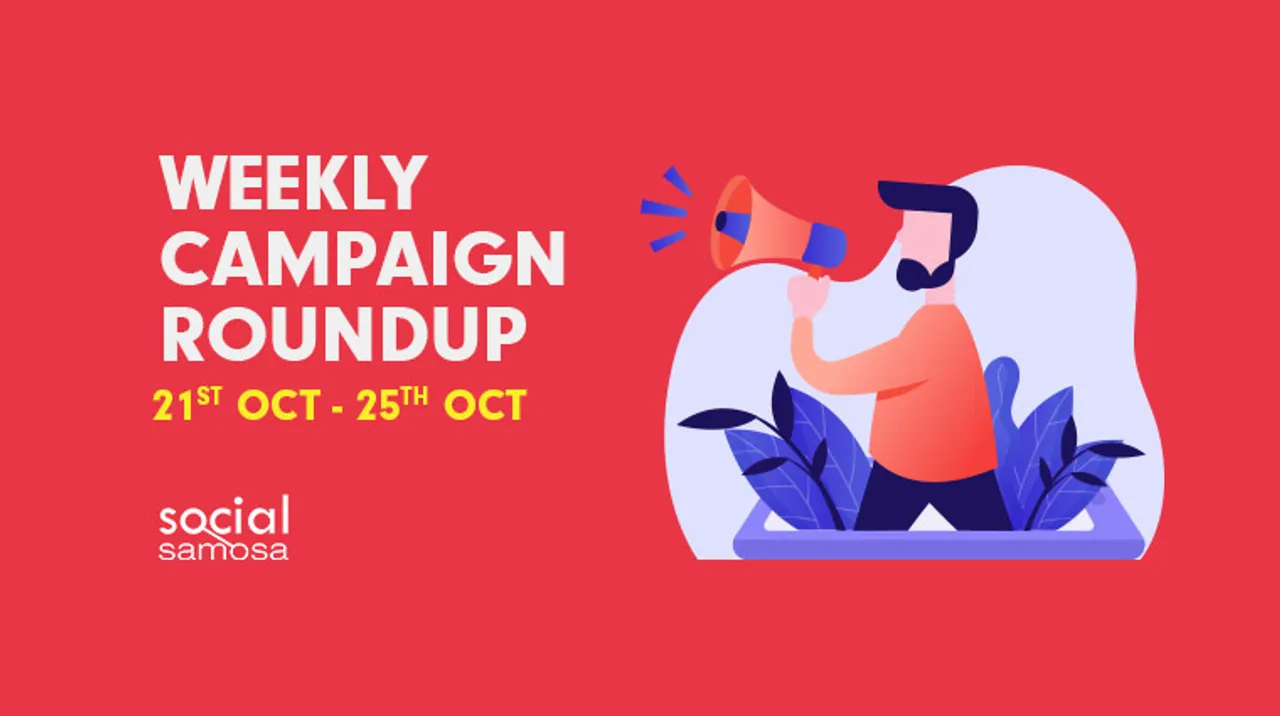 Here's to another week of some impressive work from brands and agencies all over the world. Check out some of the social media campaigns that were rolled out this week.
Social Samosa's weekly digital marketing and social media campaigns roundup this week features a compilation of Vodafone Idea's #YourWordsNotForwards, Seniority and Dozee, Philips India, Cadbury Diwali Campaigns and more.
Housefull 4 Marketing Strategy: Cast takes lead on social media too
With the quest of Bala and gang attempting to find true love, Social Samosa takes a look at the Housefull 4 Marketing Strategy. Read more here.
Project Streedhan: Social good or seduction?
With FCB Ulka's Project Streedhan creating waves with #InvestInIron, Social Samosa asks industry experts to share views on the campaign. Read more here.
Vodafone Idea urges people to share #YourWordsNotForwards this Diwali
Reach out to your loved ones with a personalized greeting and make every wish feel special is the message the Vodafone Idea Diwali Campaign shares. Read more here.
Seniority and Dozee urge millennials to take Parental Leave this Diwali
Seniority and Dozee have collaborated to launch #ParentalLeave, a campaign to promote PL or Parental Leave urging millennials to spend quality time with their parents this festive season. Read more here.
Philips India spreads awareness on childhood pneumonia with #HarSaansMeinZindagi
As a part of the CSR campaign, Philips India has released a TVC to raise awareness around childhood pneumonia. Read more here.
#AssemblyPolls Brands urge users to get inked
Election brand posts line-up in formation to ink the magnitude of #AssemblyPolls2019 and an organized choice. Read more here.
Cadbury Diwali Campaigns: Replacing 'Muh Meetha Karna' with 'Kuch Meetha Ho Jaye'
Cadbury Diwali Campaigns have been creating delicious moments of joy with candied creativity that spread meethas in our lives. Read more here.
This Festive season Amazon India embraces the Joy of Giving
Keeping the vibes of the celebration alive, Amazon India concluded its 25-day long #AmazonFestiveYatra, a unique concept of 'House-on-Wheels', on October 10th in Bangalore. Read more here.