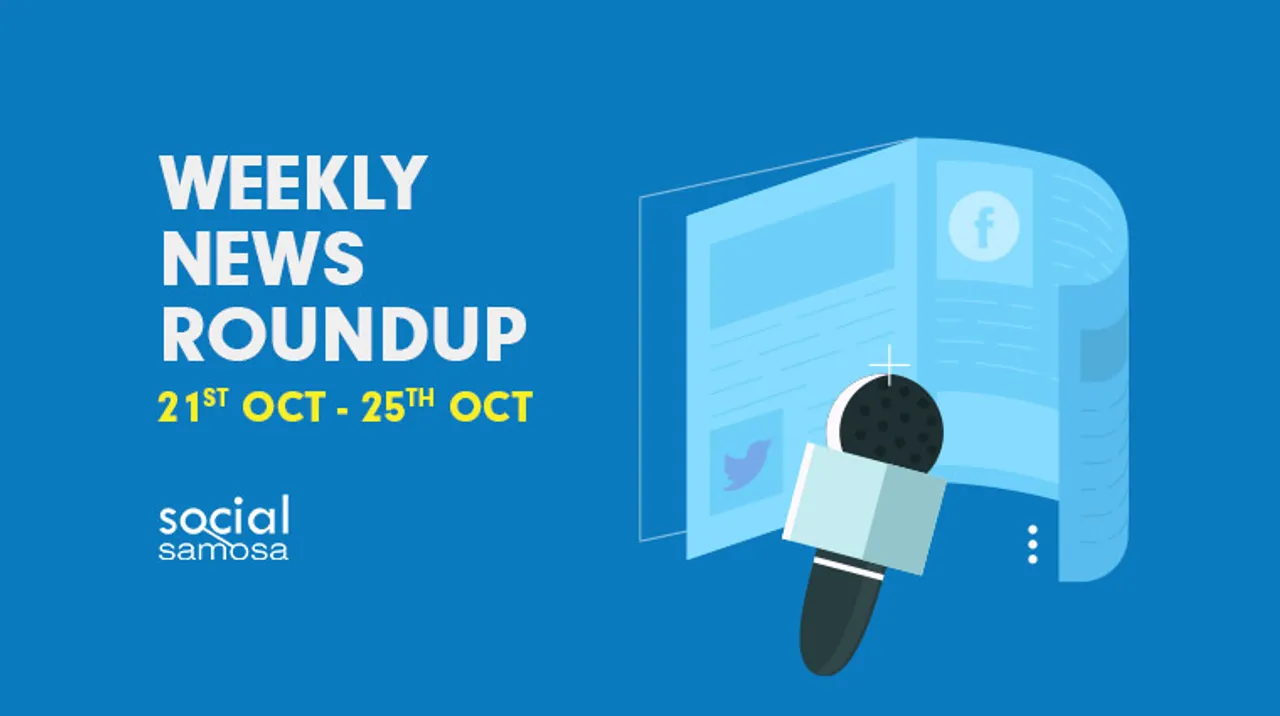 Social media platforms are constantly evolving and updating with newer features to increase relevance and stickiness for users, brands, and businesses. Here is our weekly roundup of Social Media News this week.
Social Samosa brings you all the latest news, platform updates and trends dominating the digital ecosystem. Social media news this week was dominated by Facebook testing ads in the Groups tab, Twitter clarifying its reviewing process, Instagram testing categorising of accounts users can follow, and more.
Facebook tests ads in Groups tab
Facebook is testing ads in the Groups tab to estimate if this ad placement would be beneficial for advertisers. Read more here.
Twitter clarifies tweets reviewing process
Surrounded by controversies, Twitter provides clarification on how they review Tweets along with testing ephemeral tweets and emoji reactions. Read more here.
Facebook introduces ads in Search Results
Facebook has introduced a new placement for ads – Search Results, offering an efficient way to introduce new audiences to a marketer on the platform. Read more here.
Instagram tests Categorizing accounts users follow
Instagram is testing Categories in the list of accounts you follow to make them easier to manage. Read more here.
OnePlus and Snapchat team up for Diwali campaign
To celebrate with the Indian community all over the world, OnePlus and Snapchat launched a Diwali campaign. Read more here.
Twitter celebrates Diwali 2019 with lights on emoji
Users of Twitter's dark mode will be able to watch the flame of the Diya burn brighter in the lights on emoji that accompanies #HappyDiwali. Read more here.